Getty Images/iStockphoto
Twilio releases Engage marketing automation platform
Twilio's customer experience platform -- with the Segment CDP as a foundation -- adds a marketing component to its API-driven sales and service clouds popular with developers.
Twilio plans to enter the crowded marketing automation market in the first quarter of 2022 with TwilIo Engage, which joins the company's sales and service clouds as the Twilio Customer Engagement Platform.
Twilio Engage will include features such as real-time behavioral insights, customer journey mapping and tools for campaign design and experimentation. The Segment customer data platform, which Twilio acquired last year for $3.2 billion, underpins the marketing automation features and drives the personalization features.
Currently, Adobe, Oracle and Salesforce lead marketing automation, with their respective acquisitions of Marketo, Eloqua and Pardot incorporated into their experience clouds. A cast of thousands of other vendors also offers apps and services to customize marketing campaigns.
There is room in technology buyers' tech stacks for more marketing automation tools, said Daniel Newman, Futurum Research founding partner. In fact, he said, companies may find themselves running more than one CDP -- one for marketing, another to cover other functions such as ERP. Twilio may not be going head-to-head with Adobe, Microsoft and Oracle's CDP, he said; its CDP -- and marketing tools -- might supplement them.
"There's what I would call system-of-record CDPs, and then there's your customer experience CDPs," Newman said. "Companies that are more ERP-based with a system-of-record, structured database CDP that are looking for unstructured social [media] and real-time communications integration? I could very realistically see systems like the [Oracle] Unity CDP, or Microsoft Customer Insights -- heavily tied to Dynamics -- concurrently running that and a Twilio."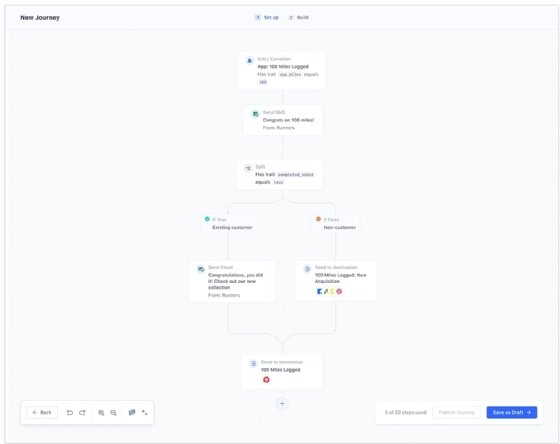 Built on Segment
Because it has the Segment CDP as a foundation, marketers on Twilio Engage get a more modern technology that can handle complex digital behavior data from multiple channels. Legacy marketing platforms don't handle behavioral data as well as static data such as demographics, said Twilio Segment CEO Peter Reinhardt.
"Let's suppose that you ditch a legacy marketing cloud and you're using a modern marketing automation platform," Reinhardt said. "Then you actually can do something with behavioral data -- but you're still mostly stuck in a single channel, because these tools evolved out of being email-first or SMS-first."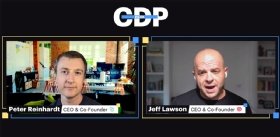 He said he believes Twilio Engage has a shot for success in a crowded technology sector because it can take in data from many sources, clean it up in the Segment CDP, and pipe it to the user's most effective marketing channels with Twilio's communications APIs.
Twilio and Segment are popular among developers; Twilio co-founder and CEO Jeff Lawson is known for live coding in his annual Signal user conference keynote. That can be both a blessing and a curse when Twilio decides to go after customers beyond its loyal users for these new clouds, said Predrag Jakovljevic, an analyst at Technology Evaluation Centers.
"Twilio typically caters to developers and the more technical user and buyer, and martech is usually sold to line-of-business users," Jakovljevic said. "If they can get over this hurdle -- and they've hired a lot of the right people to do this, from Salesforce and other places -- they can really make an impact. It is all about making these tools dead simple to deploy, use and show their value."
In a rehearsal of his keynote prior to Twilio's Signal user conference today, Lawson said the company's emerging Customer Engagement Platform will help users compete with "digital giants" who have data scientists tweaking their experiences. The platform will enable users to personalize experiences and "own their data," and therefore own their customer relationships, he said.
While pricing will be finalized when the Twilio Engage becomes available in 2022, the company said it will be structured as base subscription plus volume usage fees.
Don Fluckinger covers enterprise content management, CRM, marketing automation, e-commerce, customer service and enabling technologies for TechTarget.