Getty Images/iStockphoto
Oracle CX layoffs: What customers should do right now
After the turmoil that has hit Oracle's customer experience division, here's what current enterprise customers need to do next to preserve their technology investments.
Oracle's CX division has incurred what appear to be deep layoffs. It's understandable if current customers of the company's CRM, customer service, marketing automation, e-commerce and advertising clouds are worried for the future of their technology investments, experts said.
Oracle has declined to comment on reported layoffs except to confirm that Rob Tarkoff, Oracle executive vice president and general manager for Fusion Cloud Customer Experience, remains in his position.
Some employees, however, stated on LinkedIn posts that they were laid off due to restructuring that affected the CX organization. Employees also shared information anonymously on message boards such as The Layoff. Marketing, sales, engineering and customer success for the CX division all appear to have been hit by Oracle layoffs.
On the product side, Oracle CX marketing automation and CRM applications received major upgrades in the last year. Oracle rechristened them Fusion Marketing and Fusion Sales last month.
Where does that leave customers who have begun migrating into the new cloud architecture and customizing with the Redwood interface? Analysts said Oracle has a long history of supporting customers long after it has ceased development on products.
It's too early for customers to write off the Oracle CX marketing and sales apps because they are freshly updated and remain solid products, said Paul Greenberg, managing principal of the 56 Group. He said the Oracle CX layoffs were a mistake -- there's "no reasonable excuse" for the level of cuts he is hearing about, he said -- but Oracle is unlikely to compound it by abandoning its paying customers.
"Oracle may make, let's say, big errors like this, but they're not stupid when it comes to their customers," Greenberg said. "They know their established customer base tends to be their bread and butter."
Call your sales rep immediately
That said, enterprises -- especially those with large investments in Oracle CX technologies -- should call their sales reps and customer success reps now, said Liz Miller, Constellation Research analyst. It's not yet time for enterprise IT buyers to shop for a rip and replace of Oracle CX, but it is time to have some "honest and pointed conversations," she said.
"Your things aren't going to get shut off," Miller said. "That is simply not in Oracle's vision. It's just not their style."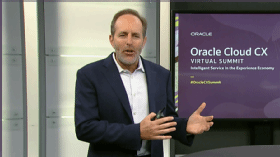 But customers need answers regarding how Oracle will support those applications after reportedly decimating their engineering staff and customer liaison teams. How will the technology accommodate new privacy regulations and standards as state and federal governments enact them? How will it support inevitable new mobile deployments as smartphone operating systems get updated? Who is keeping the Oracle customer data platform running?
"If the answers are 'These people are gone' or 'Let me show you a developer toolkit that you can use to fix it yourself,' I think you have to start looking to fill in gaps so that your business doesn't suffer because your technology stack no longer does what you need to do," Miller said.
Adobe and HCL Technologies are the most likely replacement vendors for Oracle's largest marketing and advertising customers. That said, there are many other enterprise-grade innovators in the market to choose from right now, according to Miller.
Greenberg concurred. Oracle owes its users an immediate explanation of what comes next, he said.
Both Oracle and SAP have had turmoil among leadership and the rank and file of their CX application divisions in recent years as they relaunch and rename CX products. Competitors Microsoft, Salesforce and Adobe continue to thrive. The difference, Greenberg speculated, is that Oracle's roots are in databases and SAP's are in ERP systems -- back-end systems. Customer experience is all about the customer-facing front end for customers, salespeople, marketers and call center agents.
"Both of those companies have never reconciled the overall connection between back and front office things," Greenberg said. "I think they revert to their legacies. I think that may have been part of what happened with Oracle."
Don Fluckinger covers enterprise content management, CRM, marketing automation, e-commerce, customer service and enabling technologies for TechTarget.