Getty Images
7 customer success best practices
Customer success aims to ensure a positive CX after the sales process is complete. These best practices can help teams stay on track and keep customers satisfied.
Positive CX is essential for business growth. Common sense and a good customer success team can play a significant role in making customers happy.
However, consistent positive CX requires customer success managers to evaluate what they can do systematically to create a seamless process for agents and customers. These practices run the gamut of improving products' presentations to analyzing overall CX. Teams should also understand the onboarding process to improve the customer journey, new tools to help connect with customers and AI to help agents and customers solve problems more quickly.
Explore seven best practices for customer success teams to help them reduce churn and drive overall customer satisfaction.
1. Focus on product discovery and localization
Customer success teams must understand customers' needs, pain points and assisted shopping experiences. Rajat Kohli, partner at management consulting firm Zinnov, said he sees companies starting to explore the metaverse and 3D image recognition technologies to get better feedback to improve the shopping experience -- although these processes are years from reaching the mainstream.
"The element of localization integrated with product seasonality, sustainable solutions, customer personas, content dissemination in the local language and virtual support agents are instrumental in delivering a 'wow' customer experience," he said.
2. Learn from adversity
Customer success teams should also prepare to handle unexpected situations artfully. For example, in the aviation industry, airport and call center staff need training on how to deal with customers frustrated by flight delays or cancellations. Companies with advanced planning around regular complications like technical glitches or harsh weather conditions can offer a more positive CX.
Kohli also recommended that customer success teams explore how advanced technologies like AI and advanced analytics, combined with the human touch, can help create a lasting positive effect on CX in adverse circumstances. For example, teams can add elements of personalization into automated replies or responses to customer queries.
3. Study the customer journey
Organizations should ethically monitor customer behavior -- or observe their behavior without invading their privacy -- through the search, purchase and return processes; social commerce channels; and in physical stores, Kohli said. Monitoring can help determine what products to suggest, when to offer them and reasons why a customer may want them.
Customer success managers may also consider how behavioral analytics, AI and edge computing can capture and analyze large amounts of data to create actionable insights. This data analysis can help them create a playbook to improve CX.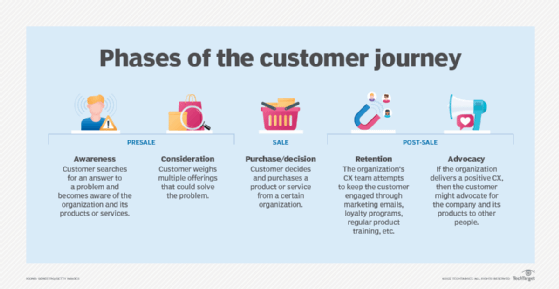 4. Minimize friction in interactions
A frictionless experience often starts with customer success teams taking a step back and examining each step of the process, Kohli said. They can determine whether a step is necessary and how it benefits the organization, customer and employee.
Customer success teams may also want to investigate how newer technologies like smart carts, interactive user manuals and contextual recommendations could help create a seamless CX.
5. Start with strong analytics
"The best way to improve customer experiences is to start with good analytics and data," said Mary Schneeberger, senior director and practice lead at Avionos, a digital transformation consultancy.
Schneeberger said she finds it helpful to look at the customer journey to gain customer analytics for what they actually need, why they come to the company's website and what kind of content they need. After, customer success teams can consider what specific actions they want customers to take and examine on-site conversion points to see where users drop off. For example, organizations can lose customers at specific parts of the process that ask for too much information or involve too many steps.
Don't be greedy with your customers' time and attention and look to build those customer profiles and experiences over time.

Mary SchneebergerSenior director and practice lead, Avionos
6. Keep the customer's attention
One of Schneeberger's clients is a boat manufacturer that enables buyers to configure a boat on the website. The first version of the configurator had over 10 steps. When the company analyzed that data, it realized that was too much to ask of customers, so it streamlined the process down to five steps. The company also offered visual cues for how far along the customer was in the building process. These changes created a better and more rewarding experience for boat buyers.
"Don't be greedy with your customers' time and attention and look to build those customer profiles and experiences over time," Schneeberger said.
7. Plan for the whole household
Customers often make purchase decisions with their family needs in mind, according to Manish Bindal, principal at management consulting firm Kearney Analytics. Each person in a family plays a different role in the purchasing process, including decision-maker, user and influencer.
One company Bindal worked with applied advanced probabilistic algorithms to identify different constituents and their roles in the household. The models combined traditional data sources with web activity and mobile device usage.
"This opens up a big opportunity to estimate brands' share of wallet in the family and enable brands to offer products and services that would be most attractive to them at the most appropriate time," he said.