DXC enables speedier autonomous vehicle development at BMW
Channel firms are playing a role in visionary initiatives that could redefine customers' products and services. Read how DXC is helping BMW drive autonomous vehicle development.
BMW is driving toward autonomous vehicles with help from a data analytics platform it developed and a partnership with IT services company DXC Technology.
The German-based luxury car company has collected about five million kilometers (3.1 million miles) of real-life driving data from its fleet of test vehicles through its BMW Group High Performance D3 platform, which went live in March. BMW is using DXC's infrastructure to more rapidly collect, store and manage data from vehicle sensors, which both companies said is resulting in faster autonomous driving development cycles.
BMW is also using DXC's infrastructure to create apps, including a simulation environment that can help develop functionality for autonomous vehicles, such as the ability to stay in a lane, change lanes, and enter or leave a highway, said Felix Klanner, senior expert on data driven development at BMW Group.
"We're developing algorithms in two-week sprints, and every two weeks we develop a new feature, test it end to end, and we're doing the whole environment in simulation," Klanner said.
Collecting and analyzing autonomous vehicle data
Simulation is the first phase in BMW Group's three-pronged approach to autonomous vehicle development. The next phase involves testing an autonomous vehicle feature in an internal "hardware-loop environment" and then with a "real feed" on the road, Klanner said. Hardware in the loop refers to control units placed inside the vehicle to collect information such as environmental perception, steering, braking and acceleration.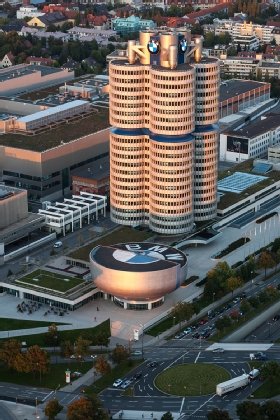 Data collection has been extended from BMW Group's development environment in Munich to North America and other parts of Europe, he said.
From all the road travel data ingested into the D3 platform, "two million kilometers (1.25 million miles) of the most relevant driving data and environmental factors are then identified and extracted," said Dirk Schürmann, vice president and managing director of Germany/North and Central Europe, at DXC.
"Using DXC's solution, BMW is able to expand the recorded driving data by a further 240 million kilometers (150 million miles) of simulation-generated data, necessary for road approval," he said.
Revving up the autonomous vehicle development process
DXC set up and runs the data center and develops applications to support the autonomous driving development process, according to Schürmann. "The aim is to reduce costs and the time needed until the system is ready to [go to] market."
For this project, "We have adapted our working model and have started to [deploy] an Agile development model," Klanner said, explaining that officials found the traditional model of development to be "too slow and not as powerful."
The data is also being used to see how the vehicles perform during normal driving situations, such as on a highway and in daylight, as well as in challenging situations, such as when the car has to brake suddenly, he said.
Officials are carefully analyzing the real measurement data and extracting scenarios from both normal and challenging driving situations, he said. Then the data is being ported to the simulation environment with the infrastructure so it can be analyzed step by step, he said. That way, "we can really ensure all the situations which occur on real roads have been taken into account in our development process."
The combination of the test data and the knowledge BMW officials have gained from real test drives has been important for showing them different situations that autonomous vehicles would have to handle, Klanner said.
JAL explores AI in airports with Accenture
Checking in for a flight at the airport can be a stressful proposition, and Japan Airlines (JAL) wanted to make the process more efficient as part of the move toward so-called smart airports.
Working with IT professional services firm Accenture, in March the airline conducted a short pilot of AI-based self-service check-in kiosks as well as self-service baggage drop areas at Japan's Narita and Haneda airports.
The service used voice recognition technology and other AI applications to identify and interpret statements the counter check-in agents make. The system then retrieves data from JAL's database or website and proactively answers passenger queries, according to a spokesperson from the airport operations planning department at JAL.
"For passengers, the service is designed to speed up the check-in process and also make the time they spend at the airport less stressful," the spokesperson said in a statement. "This supports the airline's goal to create new [benefits] for customers and remain one step ahead of its competitors."
Accenture developed the service with JAL through a design-thinking workshop as well as the proof of concept for the real check-in counter at the airport, said Gakuse Hoshina, managing director of digital for Accenture Japan. Accenture officials used three AI technologies -- search to text, natural language understanding and intelligent search -- to develop the features, Hoshina said.
Like BMW, Accenture and JAL opted for an Agile development process with check-in counter agents providing input. "It naturally makes the project members more actively engaged in the project and things move forward much faster," he said.
Airports are noisy environments, making it challenging to collect voice data. In the early stage of the project, officials had planned to use an AI smart speaker with beamforming functionality, which is technology used to collect sound in a small, specified area, Hoshina explained.
"However, through the pilot at the airport, it was realized that the ground staff moved so much that they were easily out of beamforming area," Hoshina said. "So we have changed the device to the headset and implemented some pre-processing in the AI Hub Platform before giving the speech data to the speech-to-text AI to reduce the noise."
Another challenge that officials encountered "was with the actual use of the AI system via our airport staff," the airline spokesperson said. "As it was difficult to predict how each staff would proactively use the system, there were some difficulties in accumulating accurate results on the system."

At the same time, the spokesperson added, "the tool proved to be useful in creating an interactive environment with the customers and our agents were able to pull up information on the web quickly to the customers."
The pilot ended at the end of March and JAL has not decided whether there will be a full implementation of the service, the spokesperson said.
"First, the company will need to educate [users] and understand what is required by the airport staff and provide training to proactively utilize the system," the spokesperson said.
Dig Deeper on Emerging technologies for MSPs