kreizihorse - Fotolia
What is the role of social media in e-commerce?
In an effort to increase transparency, organizations should either integrate social media with their e-commerce platform or enable users to post reviews and rate their products.
Nearly half of the world's population uses social media regularly -- 3.48 billion people according to Hootsuite -- and that number is growing.
Social media is a useful way for both companies and customers to create and distribute content about products sold online in the form of reviews, ratings and photos of the products in use. Such content has significant influence over potential customers, and any business with an internet storefront should consider e-commerce in the context of social media.
Online shoppers demand transparency about the products they are buying, so businesses that do not have access to reviews or social media from the e-commerce platform may be at a disadvantage. Customers have two ways to identify how others perceive a product they are interested in purchasing.
Method No. 1 is to look for product reviews on websites such as Facebook, Twitter, YouTube, Pinterest, Instagram and Google Reviews. According to a survey conducted by the Pew Research Center, YouTube and Facebook are the two most widely used social media sites by adults in the U.S. With the millions of combined users across social media, these platforms will likely contain feedback on any product a buyer is interested in. Businesses need to link their e-commerce sites to these social media platforms to drive more traffic, increase followers, enable customers to post reviews and respond to those reviews accordingly.
If choosing this route, businesses should consider using social media monitoring software to gather all customer feedback into one dashboard, making it easier to view and respond to.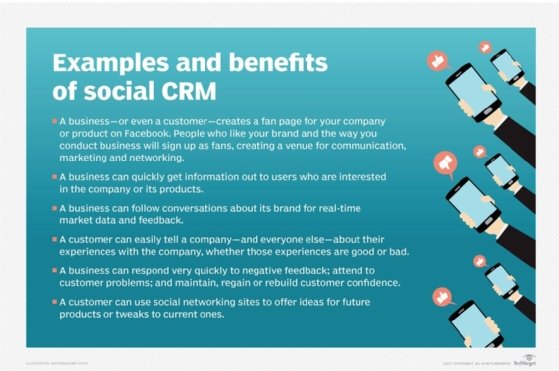 When it comes to social media, however, companies have very little control over what customers post. A negative review can linger, and the company may not be able to remove it.
Method No. 2 is for businesses to integrate e-commerce rating and review systems directly with their e-commerce platforms. Products such as KiyOh, Feefo, eKomi, Bazaarvoice and Trustspot are social tools that enable site visitors to post product reviews and ratings for products within the site's catalog.
These tools give businesses more control over what customers post and how to address it in real time. These products add more value to businesses that use them since most offer real-time chat capabilities where customers can ask questions about the products.
Dig Deeper on Content collaboration
Explore the three ways Microsoft supports integrating a contact center with Teams to enable more advanced calling and collaboration features for ... Continue Reading
In 2020, remote work fast-tracked many digital initiatives, including electronically signing legal documents. But e-signatures' legal background goes... Continue Reading
Microsoft Teams templates provide predefined collaboration spaces for specific business processes and team structures. Learn how to create a ... Continue Reading