Getty Images/iStockphoto
Digital marketing tips for growth amid economic uncertainty
Budgets are down, social media is unreliable, the economy is rough. That could make first-party data, loyalty programs and streaming video better marketing investments.
No digital marketing professional knows how bad the economic downturn that has caused tens of thousands of tech-industry layoffs will be or how long it will last. No one knows when Google will actually deprecate third-party cookies -- if ever.
But analysts have some advice for beleaguered marketers and CX leaders, many of whom will face shrunken budgets, to maximize investments in the coming year. There's no time to lose.
"CX teams that track metrics and can demonstrate the efficacy of their efforts for business outcomes get budgets to continue," said Joe Cicman, Forrester Research senior analyst. "Those that don't? They don't have a leg to stand on."
Social down, streaming up
Facebook and Twitter used to be reliable marketing investments, delivering top-of-funnel audiences to marketing programs. Both have run into hard times, for different reasons.
Uncertainty in content moderation and concerning behavior from Twitter CEO Elon Musk have driven away half of Twitter's top 100 advertisers -- massive brands including Dell, Merck, Fidelity and Heineken -- according to research from Media Matters published in late November.
Ad revenues from Meta's flagship marketing channels, Facebook and Instagram, are also shrinking, according to Axios research -- down considerably from their 2017 peak. New privacy laws, Apple giving consumers the right to turn off cross-app tracking and Google's planned deprecation of third-party cookies all have diluted the quality of audience data Meta can deliver. Furthermore, the emergence of TikTok, LinkedIn and Amazon as competing advertising channels has cut into Meta's share.
"Apple's privacy push is having a much larger effect than anyone had predicted," Cicman said.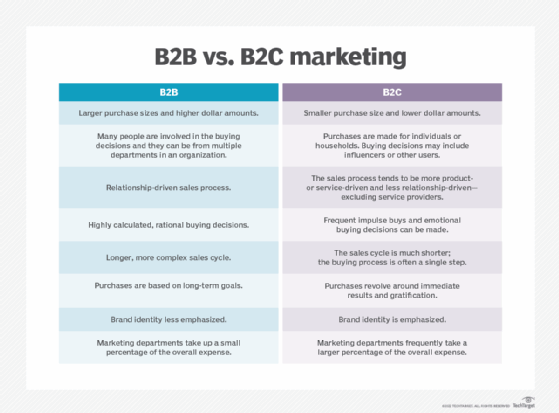 Companies that break away from social media channels will have to focus on collecting and using first-party data. One of the more straightforward ways to acquire first-party data is posting original content that attracts search traffic; AI tools such as ChatGPT that help compose first drafts of content might be a way to do that while budgets shrink, said Andrew Frank, Gartner vice president and analyst.
"Right now, we have to really think about tightening our belts, but there are a lot of AI solutions that can reduce the cost of things like producing content and maximizing the limited budgets that you have," Frank said. "I think that it's a mistake to assume that because it seems expensive, we should delay looking at some of these technologies, because they can actually save money pretty quickly."
Video also might offer a more controllable, less volatile channel than social media to drive traffic and brand awareness, Frank said. Marketers will likely try more product placements as subscription streaming services compete for consumers' attention.
Loyalty programs counter economic headwinds
Tech layoffs for 2022 topped 153,000, according to tracker site Layoffs.fyi, with more than 50,000 of them coming in November alone. Marketing staff were not immune to the layoffs, which put big-picture plans such as building a metaverse presence on hold or canceled, Forrester's Cicman said.
Digital experiences have proven difficult to build, he said. The dream many companies had was to plug into a single vendor's marketing cloud or experience cloud, turn it on, all the parts would work together, and it would create the digital experience a company was looking for. Cicman's recent research shows that companies build their online presence with multiple-vendor tech stacks and not necessarily integrated clouds.
"I did not see strong evidence that enterprises are buying 'soup-to-nuts everything' in a provider's cloud and going end-to-end with it," Cicman said. "It's more about understanding the particular digital strategy that makes your business unique -- and then assembling the components kind of like a bespoke motherboard."
That said, the marketing adage that "it costs a lot more to acquire customers than to retain customers" becomes significant once again in economic downturns. That means companies will double down on loyalty programs and serve existing customers better than they do now.
Investing in better customer service and deeper explanatory content to enable customer success are two other ways to effect customer retention, he said, especially for B2B companies. It can help with customer acquisition too: As customers notice higher-quality service and support, they will give word-of-mouth recommendations to their colleagues and industry peers.
"When you're actually bringing new value to market, you'll acquire customers," Cicman said, "as opposed to just slapping on a 50% discount and putting some lens flare in a video sent out to social to sell some of the same old crap that you've been selling for however long."
Don Fluckinger covers enterprise content management, CRM, marketing automation, e-commerce, customer service and enabling technologies for TechTarget Editorial.