Sergey Nivens - Fotolia
Industrial engineering company chooses integrated CRM for CX needs
Through partnering with only Oracle for all of its CX needs, Schenck Process realizes the benefits of an integrated CRM over multiple products.
Industrial engineering and technology company Schenck Process has a wide global footprint, with more than 2,500 employees in offices across 20 countries. It's tough to run an organization like that without a fully functioning CRM platform.
As it acquired more customers and all of their data, the company struggled with customer experience (CX) management. It also struggled to keep field technicians updated with key customer information. All that changed in 2017, when Schenck Process streamlined its customer information into a singular, global view.
Deciding to invest in CRM and field service technology, Schenck Process did what some companies might be unwilling to do: It chose an integrated CRM for all its CX needs. Already using Oracle's CPQ (Configure, Price and Quote) Cloud offering, Schenck Process jumped on board with the vendor's Engagement Cloud for CRM and field service, deciding that brand familiarity outweighed any potential risks from relying on one company for an array of CX functions.
Schenck Process CX Practice Director Francis Beiring had concerns about depending on a single vendor for sculpting the customer's digital experience, but he said the company ultimately chose Oracle due to its customer service.
"It came down to Salesforce and Oracle. Both systems can do the exact same thing," said Beiring, who works in Schenck Process' Kansas City office. "A lot of times, it comes down to how [a vendor] interacts with us. Every time we had questions or raised concerns, they came back with, 'We'll put it on paper.' And our global CEO got a call from the Oracle CEO. That goes a long way and made us feel appreciated and not just another sales win."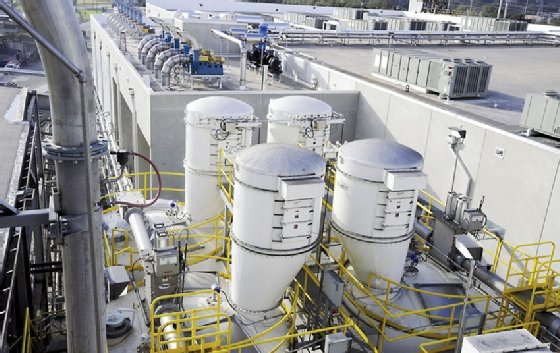 Integrated CRM vs. best of breed
The question of how many vendors to use in CX deployment has long produced different answers that still continue to evolve, said Denis Pombriant, managing principal of Beagle Research Group. In the "old days," customers selected the best-of-breed offerings from different vendors with the hope they could integrate them, he said.
"This led to nice functionality for the end user but a mass of spaghetti for the people in the engine room trying to make everything work," Pombriant said.
Today, technology suites are less complicated, and the practical question of whether to rely on an integrated CRM is less of an issue, Pombriant said. Many CX vendors have improved integration functionality, so apps and suites for one business function work well with products for other functions.
Oracle Engagement Cloud and Oracle CPQ Cloud fall under the Oracle CX umbrella, which the company touts as a "smart" connector of CX technologies. While Schenck Process chose Oracle's CRM and field service cloud product because of the company's customer service efforts, it also had four years of familiarity with Oracle CPQ Cloud.
Pulverizing the competition
Schenck Process sells products for weighing, pulverizing, dust collecting, thermal processing and additional industrial applications for chemical, mining, pharmaceutical and other industries. After Schenck AccuRate, a century-old German company, merged with the North American company Mac Process in 2012, the newly named Schenck Process needed to streamline its sales quoting process. Customer information was on Excel spreadsheets in separate company silos in the U.S., Germany and Australia, leading to varying sales quotes.
The implementation of Oracle CPQ Cloud in 2013 enabled sales teams to receive the same quotes and offer a unified presentation to customers faster than before, Beiring said. Once CPQ Cloud was running, the company saw it had much more data than it realized and, for a time, tried to use the CPQ platform to tackle other tasks. Ultimately, though, data silos continued to plague overall customer management, leading Beiring and his team to search for a CRM and field service platform.
Do you want to work with a company that really wants to help improve your services?

Francis BeiringCX practice director, Schenck Process
Previously, field technicians were scheduled for jobs through email or spreadsheets, but now, scheduling is done in Oracle Engagement Cloud, enabling the home office to easily choose the most available and best-suited techs for jobs. And the techs see all customer account details on their mobile devices out in the field.
It's still early to specify the ROI for CRM since adopting Oracle's offering, but Beiring and his colleagues are now able to look at customers' accounts "as an asset." Information about each customer is no longer incomplete, repetitive or spread across dozens of data silos, he said.
For others in his position, Beiring said, while the technology itself plays a role in deciding to use an integrated CRM for CX, ultimately, the vendor's customer service is the defining factor.
"What means the most to you?" Beiring asked. "Do you want to work with a company that really wants to help improve your services?"
'Logical clusters' the best approach
On the flip side, Pombriant said the advantage of using several vendors for CX is that it gives each of them the impression that an organization seeks value wherever possible and that the vendor can be replaced if need be.
Pombriant's advice? Don't deal with best-of-breed apps, but look for logical clusters to keep integration challenges in check.
"Think of clusters as related apps -- like SFA [sales force automation], sales forecasting and sales territory mapping as one cluster or marketing automation, e-commerce, journey mapping and marketing pipeline management as another," Pombriant said. "The chances are quite good that, in order to get the most value from one app, it needs to be surrounded with others in the product family."