Fotolia
Measure your digital marketing ROI, keep your job
Oracle customers weigh in on executive's hypothesis that analytics can now prove ROI of the martech stack -- or soon will -- and make marketing a revenue center just like sales.
CHICAGO -- This is the year click-throughs and other "vanity metrics" that marketing teams use to "prove" digital...
Continue Reading This Article
Enjoy this article as well as all of our content, including E-Guides, news, tips and more.
marketing ROI will be thrown away. Instead, spending on customer outreach -- and investments in the martech stack used to enable them -- will be directly tied to revenue.
So said Shashi Seth, Oracle's marketing cloud senior vice president, across several sessions, including a keynote at the Modern Customer Experience CRM user conference, en route to announcing new data analysis tech to help companies find that holy grail connecting marketing spend to bottom-line revenue. That long-sought-after digital marketing ROI metric has been nearly impossible to measure before the current era of big data collection and AI tools to sift through it.
"2008, for many of you -- if you're old enough to remember -- was a sea change for ad tech. For the first time it became focused on performance," Seth said in his keynote. "2018 is going to be that year for martech. We are going to be beholden to revenue."
Some customers attending the conference affirmed the idea, saying that the cost and capabilities of new martech tools, coupled with heavier digital competition from rivals, makes digital marketing ROI a necessary metric to determine how much firepower to buy in order to win market share.
Others, however, weren't so sure, saying that the tech might be ready, but their organizations aren't. Or in some cases, maybe they aren't philosophically aligned with the idea that marketing teams should be held to direct-revenue goals.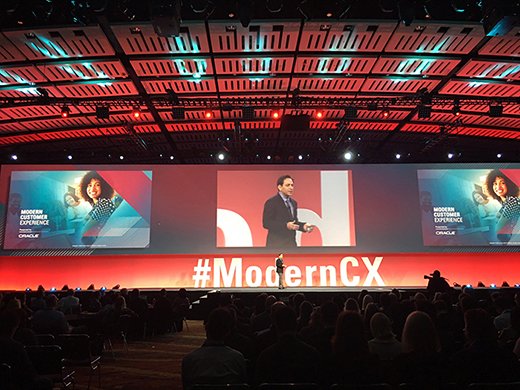 Some feel need for martech ROI
Larger companies are feeling it. Alice Dungey, senior technology and operations manager at Southwest Airlines, runs the company's Rapid Rewards loyalty program. Southwest has been tying marketing to revenue for some time, she said.
Marketing can influence revenue measurably in the heated airline market, filling seats by promoting reduced-fare sales to customers and stealing them from other airlines' frequent-flyer programs. Another method is geography-specific digital campaigns, such as one recent initiative to encourage Californians to earn companion passes -- free tickets Southwest gives away when certain mileage thresholds are met.
"With every marketing campaign and every sale that we have, we have set targets," Dungey said. "We set those targets; we know exactly what the markets are that we're looking at that we want to drive that sale. At the end, like everybody else, we assess -- how did we do?"
Click-throughs and opened emails are old ways of measuring marketing effectiveness.
In Albuquerque, N.M., the metrics aren't revenue, but the city still measures digital marketing ROI, as it is accountable to citizens for the use of tax dollars. Digital engagement specialist Matthew Maez, who was also at the conference, said that click-throughs and opened emails are indeed old ways of measuring marketing effectiveness.
His team is trying to automate the answering of simple questions from residents in order to devote more bandwidth to the more complicated issues from those who most need help. That, and driving awareness and utilization of services through digital campaigns, is where his team's success metrics lie.
"Our ROI is value to the citizens and the ability to improve outcomes," Maez said. "Are we getting more children into early childhood education programs because we built a more effective marketing strategy? Or are we reducing our city's carbon footprint by creating digital tools to make transit options more accessible or reliable?"
Marketing your plans to the CFO
Magen Hanrahan Doughtie, The Kraft Heinz Company VP of media and marketing services, said during her keynote session that small-scale data pilots can help quantify digital marketing ROI to management and justify the spend required for new tools and campaigns targeting particular audience segments.
In her case, her team generalized data collected around the world to predict U.K. consumers' soup purchasing behaviors as a test bed, as privacy laws, including GDPR, will soon limit data-collection activities in many locales. But that started out a small -- and not expensive -- hypothesis her team set out to prove before growing the data project into something that could potentially be researched and replicated for other brands, products and locales.
Using that approach will help keep costs down while finding the most effective bang for your marketing buck. For her team with its hundreds of brands in more than a hundred countries, that meant developing on a few case studies such as the abovementioned soup project after standardizing data and metrics.
"Really focus on simple things that you want to accomplish," Doughtie said. "You can't boil the ocean, right, [so concentrate on] this six months, this nine months, this year. We were very focused on what we wanted to do, and some of it was just cleaning up our data, working on infrastructure, having a standard set of KPIs across our brands."
Others not so sure martech should be accountable
Not everyone buys into the notion that there will be a sea change this year involving companies holding their marketers accountable for revenue performance. Carolyne Matseshe-Crawford, vice president of fan experience for online retailer Fanatics, said it's too soon to tell either way.
"We're in the first half of 2018, and we're talking about how this is going to be the big thing in 2018?" Matseshe-Crawford said. "We don't know yet."
Smaller companies -- with smaller marketing budgets, smaller data sets and less bandwidth for adopting new AI tools -- will lag behind, up to five years or more, said Jim Giordano, vice president and CIO of Latham Pool Products. His company, which deals with a smaller universe of pool cover distributors, has far fewer resources at its disposal than a Southwest or Fanatics.
"Bigger players have more of the Google Analytics and more of the tools that can track this kind of thing," Giordano said. "Our market is not there yet."
Glenn Coles, CIO at Yamaha Motor Corp., North America, said that while he doesn't see it yet either, technology that can connect marketing dollars to revenue is coming, although he offers a caveat: He believes it can never be a "nirvana state" with clear dollar-for-dollar measurements, but it will be a lot more precise than it is today thanks to cloud technologies, digital transformations creating the data sets, and the rapid advancement of AI tools. "My senses are that in the next 18 months it might be true, just because of how fast things are moving."
Dig Deeper on Customer experience management