scandinaviastock - stock.adobe.c
Kansas City Royals spin up cloud contact center
The Kansas City Royals closed its offices, but a telephony switch helped the call center address ticket holders' anxieties over baseball games affected by coronavirus shutdown.
March 26 was supposed to be Major League Baseball's opening day. In light of the national coronavirus shutdown, league commissioner Rob Manfred must decide when to start the eventual 162-game season and playoffs and whether to shorten it, extend it into December or postpone it altogether.
While teams typically outsource individual game ticket sales to partners such as Tickets.com, teams' remote call centers must deal with anxious season ticket holders, premium club members and group buyers of ticket blocks wondering when games will be rescheduled or if they will even be played.
One of the teams, the Kansas City Royals, was in the midst of a long-planned rip and replace of legacy telephony hardware to the 8x8 Cloud Contact Center platform to go live in time for opening day.
The Royals hadn't planned to enable remote work for its agents immediately on rollout, but found itself forced to spin up a cloud contact center quickly after the team decided to close its offices to nonessential activity, said Brian Himstedt, Kansas City Royals' senior director of technology.
"The new cloud platform has been instrumental in that enablement, and our ticket sales and service team are working at full capacity and function just as if they were sitting next to each other in the offices," Himstedt said. "Anecdotally, the volume of calls is actually lower for the time being, but what we are finding is that people are actually more willing to answer and talk on the phone."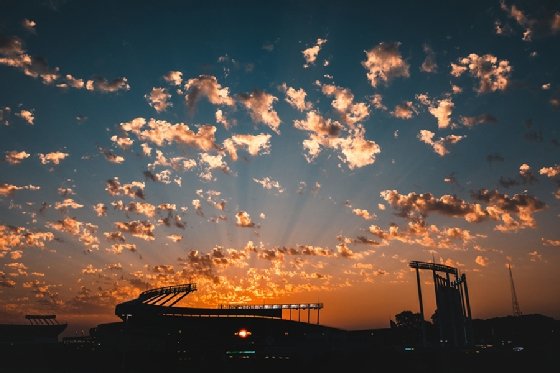 Winnowing the vendor list
The Royals considered "all the major players" in the cloud contact center market for its 35-person customer support operation, Himstedt said. The team chose 8x8 to replace its 2008-era on-premises IP telephony because the platform's voice-interaction analytics, call transcription and agent performance monitoring features aligned with business needs, as well as its integration with the Royals' Microsoft Dynamics CRM.
Flexibility in setup and pricing for stadium phones that weren't assigned to individual users -- such as those in its suites -- also played into the decision. That turned out to be prescient, after the Royals closed their offices out of concern for the health and safety of its employees.
We've made a pretty big push over the last five to seven years to move as many technologies as we can to the cloud and become location-independent. This is one of our last ones.

Brian HimstedtSenior director of technology, Kansas City Royals
"We've made a pretty big push over the last five to seven years to move as many technologies as we can to the cloud and become location-independent," Himstedt said. "This is one of our last ones."
8x8 has several pro sports teams among its customer ranks, but the Royals is the first MLB team to implement its platform, chief product officer Dejan Deklich said. Sports teams in general reflect the majority of 8x8's customers, he said, in that they're upgrading technologies to chase Amazon's gold-standard digital customer experience.
"I don't think sports teams are that much behind the rest of the world," Deklich said. "They are starting to think about how they can improve the customer experience for their ticket buyers. In the end, that's where the money's coming from."
Pick the right cloud contact center platform
The Royals had great fortune in timing, as the team's cloud contact center went live, as scheduled, as much of the United States changed to remote work. Other companies made unplanned switches to remote call centers.
When deciding on what cloud contact center technologies to deploy, buyers should separate unified communications as a service (UcaaS) from call center as a service (CCaaS) in the vetting process, Gartner analyst Daniel O'Connell said. It may be the case that both come from the same vendor in the end. But companies shouldn't assume it has to.
"UCaaS provides telephony, meetings, messaging and mobility, while CCaaS is for agents in such areas as IT help desk, customer support, fundraising or outbound sales," O'Connell said. "Buyers should probably see if an integrated solution can support UCaaS and CCaaS. There will be times that this works best for the buyer, but don't force fit it."
Dig Deeper on Customer service and contact center