Eugenio Marongiu - Fotolia
Live conferences shift to virtual events, yield surprising results
Digital events can't replace live conference experiences, but organizers who quickly shifted to virtual event platforms report surprising benefits and expect to use them long-term.
Virtual conferences will never replace live events, said four organizers who took theirs online after COVID-19 grounded travel and canceled large gatherings. But there are marketing and revenue upsides to virtual events.
While a number of webinar platform vendors have deep capabilities to broadcast content, the conference organizers said, it takes creativity to identify opportunities for capturing marketing data and exhibitor dollars on the virtual side.
When the pandemic began to force conference cancellations in February, event organizers said they quickly evaluated several competing platforms to launch virtual conferences, but ended up using their existing webinar platforms because time was too short to engage a new vendor.
They also agreed that moving events online out of necessity made them discard previous misgivings about virtual conferences and meetings, and hastened aspirations to expand their digital footprint. Now, many will replace planned future live events with virtual conferences, or at least supplement them with digital content before, during and after the event.
"I'm thinking of virtual events as a live studio recording of a digital product we want to share with our members," said Tom Hopcroft, CEO of Massachusetts Technology Leadership Council, a regional trade association that quickly converted numerous small live events and in-person private meetings with Boston-area tech CEOs into digital equivalents using LogMeIn's GoToMeeting and GoToWebinar. "We're figuring out what this stuff looks like in a digital world."
HR benefits platform crosses digital divide
Benefitfocus, an online platform that employers use to manage employee benefits, took its annual One Place conference for HR executives, analysts and insurance brokers online in March, using the ON24 digital experience platform. The decision to go virtual was made just eight business days before the live event was scheduled to take place in Charleston, S.C.
It was a tough decision, because there weren't any COVID-19 cases in Charleston at the time, said Hunter Smythe, Benefitfocus director of event marketing. The events team winnowed the 50-session catalog down to 15, and concentrated on content to help customers prepare for employee open enrollment in insurance and other benefits later this year.
"We had looked forward to bringing everything to life, and I believe in the power of live events," Smythe said. "But it was more than the right decision, because the success we saw from the digital conference outweighed the disappointment we felt."
We had looked forward to bringing everything to life, and I believe in the power of live events. But it was more than the right decision, because the success we saw from the digital conference outweighed the disappointment we felt.

Hunter SmytheDirector of event marketing, Benefitfocus
Benefitfocus hosts about 250 regional and local events annually. Smythe predicts those will be the first to come back live after the pandemic, long before larger national events. For now, the virtual events platform gives the company some positive benefits, including more granular engagement measurements. In a live setting, for example, it's impossible to tell who's paying attention and who is distracted by their phones. In a virtual event, platforms like ON24 see when a viewer clicks into email or other applications.
Not only did the One Place virtual event attract double the attendance of the previously planned live event, but the attendees who showed up viewed more sessions than they would have at the live event. Smythe's team found they paid attention 80% of the time and downloaded much supporting material for later reading.
For Benefitfocus' marketing team, the virtual event yielded richer insights when customers attended multiple sessions, something much harder to track at live events. While Benefitfocus hadn't hosted online events beyond basic webinars before, the proof of concept for virtual events forced by the pandemic opens up potential for new digital components to supplement future live events, she said.
"It's a little bit early to know exactly how we'll do that," Smythe said. "We put a lot of time and effort in our content in our live event. We now have an opportunity to [use] it following the live event through a digital platform, giving it broader wings and a longer lifespan."
National Kidney Foundation goes virtual in two weeks
For the National Kidney Foundation (NKF), canceling their 2020 Spring Clinical Meetings in New Orleans in March was literally a matter of life and death, said Jessica Joseph, senior vice president of scientific operations and events lead. The nephrologists and allied healthcare workers that make up the foundation's membership couldn't risk travelling to the then-emerging COVID-19 hotspot and possibly take the virus home to kidney-care centers frequented by vulnerable patients.
The most vulnerable kidney patients are those who have received transplants, in part because they continually take immunosuppressants to prevent organ rejection, said Kevin Longino, National Kidney Foundation CEO, himself a kidney transplant recipient.
NKF members rely on continuing education (CE) credits earned at the annual conference to maintain their licenses to practice healthcare. So, Joseph and her team resolved to put every single session in the catalog in a virtual conference on Zoom paired with CaseHippo, a scientific content hosting platform. Joseph and her team armed 300-plus speakers with gear if they needed it, tech help and general advice to deliver their presentations from home.
"Conferences and live events are the bread and butter of our organizations -- it brings in quite a bit of money for us in terms of registration fees, program support and sponsorship dollars," Joseph said. "So, I said, 'Make the announcement, I'll figure it out later,' and we basically had two weeks to turn it all around. We spent morning, noon and night training our speakers and getting them comfortable on Zoom."
Few of the more than 3,000 registered attendees asked for refunds; in fact, more attendees who weren't able to travel to New Orleans signed up for the virtual conference. The foundation ran 14 concurrent webinars at a time for a week, giving attendees the option to watch later in an archive while still tracking attendance to award CE credits.
Two weeks wasn't enough to set up a virtual exhibit hall, so the foundation refunded booth fees. But in the virtual environment, the events team retained mobile app sponsorship, and mailed sponsor-laden swag bags to attendees.
Virtual exhibitor showcases planned for the show floor produced better results than the live event would have, Joseph said. Space limitations typically limit attendance to about 75 attendees; to get even that many in the room often requires enticements, such free drink tickets. With unlimited capacity, some online showcases attracted 175 to 225 attendees.
Some clinical sessions that would have hit capacity at 250 attendees in New Orleans attracted almost double that online, Joseph said. Elated sponsors, Joseph said, got a rich data return on their showcase investments, including email addresses of people who watched the vendor presentations.
The experience showed the National Kidney Foundation the value of virtual events, down to Zoom polling and chatbot features that drove attendee engagement further than the live event could. The organization expects to apply lessons learned in pulling together this virtual conference for future events it will plan in deeper detail, as the results for the hastily planned Spring Clinical Meetings showed the foundation that the online environment is viable for revenue and appreciated by members.
"Live conferences bring networking, they bring opportunities for members and councils to have meetings outside and around the conference, and some of that is going to be hard to replace," Longino said. "But not everyone can travel every year, especially if you're a clinician and something suddenly happens at your dialysis facility or your medical center. [Virtual conferences] really allow us the scale our program."
InfoSec World moves online
Earlier this week, the CyberRisk Alliance canceled the live edition of its flagship data security conference, InfoSec World, a 2,000-attendee event scheduled for late June in Orlando, Fla., and shifted it to a virtual event hosted on Intrado Digital Media's platform.
The COVID-19 pandemic has pushed event marketers in general to quantify and prove return on investment for virtual conferences as it relates to nurturing the top of the funnel, said John Whelan, CyberRisk Alliance president.
His organization is learning on the fly how marketing automation technology can help accomplish that. While live-event marketers have felt pressure to reinvent their digital content for some time, the pandemic has accelerated innovation on that front. The CyberRisk Alliance will more fully develop a long-term digital strategy as a result of the pandemic.
"Content for live events had always been created in vacuums, or silos, and it's getting harder and harder to marry the data to the content because it's stored and produced in different formats," said Whelan, who previously developed the digital content platform for HIMSS, a large health IT association. "By aligning the virtual programming platform with the physical production of the event and attaching that to your marketing system of choice, you can deploy it to more integrated marketing programs."
Whelan believes that sponsors of live events will want digital continuity plans added to contracts they sign. Those may include detailed contingencies in case of live event cancellations, as well as insurance policies to recoup losses. Sponsors also may closely examine details they previously left to event hosts, such as calls for speakers and presentations to consider how they will translate to virtual delivery if an event is forced to go digital.
Virtual event platforms adapt
As event organizers pivot to virtual conferences en masse during the pandemic, cloud vendors have to keep up.
"Our phones have been ringing off the hook," said Mark Bornstein, marketing vice president for ON24, which was used by Salesforce, Microsoft and Zendesk to quickly spin up digital versions of canceled live events. "In just a month, our business has doubled. The number of live webinars increased 330% in March from last March. We're on pace to deliver a quarter of a million webinars and a billion minutes of engagement over the course of the year if this keeps up."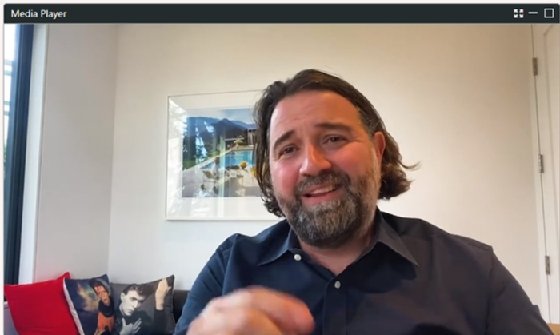 ON24 customers use the platform not only for large events, but for seminars, marketing roadshows and lunch-and-learn sessions. Webinars are up in general, Bornstein said, regardless of whether or not they're replacing a live event, as B2B companies see them as one of the last open channels to prospective customers when most of the country has been ordered to stay at home.
It's not likely to let up soon, said Ben Chodor, Intrado Digital Media president. Recent calls with Intrado digital event platform users have been roughly one-third education on how to convert canceled live events into virtual conferences, and two-thirds planning future digital events, he said.
"It's beyond anything I ever expected," Chodor said. "It's not only for events being canceled in April, May and June. It's September, October and November, and we're already booking events for 2021."
Certain, Inc., a platform that manages event registrations, meeting bookings and mobile apps, deepened partnerships with ON24, LogMeIn, Cisco WebEx, Intrado and other digital event providers. The platform can fill in feature gaps for capturing attendee data that webinar platforms lack.
Certain users can insert trade show data-tracking methods and metrics familiar to marketers to the virtual environment, set up registration forms, session catalogs and custom promotional pages that embed in the webinar platform. For larger events, vendors such as Cvent, Inc. and RainFocus have similar capabilities. Microsoft, which announced that its events will be online-only through at least the first half of 2021, uses ON24 in tandem with Certain.
The data collected from attendees at their various stops in the virtual trade show can reveal buying intent when analyzed in composite. Certain's platform can suggest sessions as well as web, print and video marketing content to be pushed to an attendee via integrations with popular marketing automation engines including Marketo, Eloqua and Salesforce's Pardot.
"Digital will never replace the power of being face-to-face," said Certain vice president and head of marketing James Huddleston. "But it does provide the opportunity for hyper-personalized, tailored experiences. And it doesn't have to be inside the event; it can start when you're promoting the event well in advance, all the way through the event, and after the event. That is more difficult to do in person."