sheelamohanachandran - Fotolia
Salesforce Work.com gets customer, employee experience tools
Salesforce continues to build out Work.com as a place for broadcasting pandemic-specific employee and customer communications, as well as to enable remote work.
Salesforce's resurrected Work.com site has a number of new features that aim to help business owners better communicate with customers during the pandemic and to improve employee experience.
Included among the new features are Employee Helpdesk, where employees can ask human resources about policies and benefits, or get in touch with IT staff. A new Employee Workspace hub aggregates apps such as Google Workspace, Quip, payroll and Salesforce Trailhead training programs in one place.
Salesforce users also get tools to communicate directly with their customers. Broadcast Messaging allows businesses and retail stores to share hours of business, health and safety updates and other reminders, such as COVID-19 protocols, via WhatsApp, Facebook, SMS text and other channels. Digital Trust Cards communicate social distancing guidelines and other safety information for specific locations. The new Queue Management feature allows customers to stand in a "virtual line" instead of crowding in person, to help businesses maintain social distancing guidelines and monitor capacity.
While these new Salesforce Work.com tools might seem outside the typical realm of the company's CRM stronghold, Salesforce is taking advantage of opportunities to support other parts of its users' business and expand its data-collection footprint, said Nicole France, a Constellation Research analyst.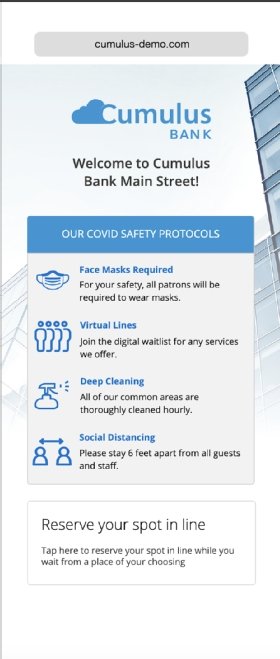 Salesforce has long aspired to expand its relevance beyond its core applications with various productivity tools over the years, including Quip.
"Obviously, what they've tried to do with a number of their acquisitions is extend their reach into other parts of the enterprise," France said. "This is a really savvy attempt to do that."
Salesforce Work.com reborn in pandemic
Salesforce Work.com started out in 2012 as an employee-rewards tool based on Rypple, a social performance management tool Salesforce had acquired to gamify job goals with rewards. It was a small piece of the Salesforce platform, a brand that had gone dormant by 2020, said Sarah Franklin, Salesforce EVP and GM of Platform, Trailhead and Developers.
Earlier this year as the pandemic spread and social distancing sent Salesforce users' employees and their customers home, Salesforce relaunched Work.com to enable remote work, set up rules to reopen offices safely and to perform contact tracing.
The contact-tracing component ultimately took off among government industry customers. But the new features go beyond the areas of workplace safety and crisis response features Salesforce released earlier this year, Franklin said. Users are looking past logistics of reopening and surviving the pandemic and are now moving into growth mode, she said.
Obviously, what they've tried to do with a number of their acquisitions is extend their reach into other parts of the enterprise. This is a really savvy attempt to do that.

Nicole FranceAnalyst, Constellation Research
"When new challenges emerge, Work.com is going to adapt," Franklin said. "We're going to continue to innovate and keep pace with this change. We don't pretend to have every answer here, and that is why we built Work.com as an open platform ... to help expand capabilities as our customers ask."
Queue Management is generally available and included in Asset Scheduler for $15 per asset per month. Broadcast Messaging is generally available and priced at $100 per user per month, or included in Digital Engagement, a $75 per user per month add-on to Service Cloud.
Trust Cards are generally available today and included in Service Cloud or Sales Cloud licenses in Enterprise Edition or above. Employee Workspace is expected to become generally available in 2020. Employee Helpdesk is expected to become generally available in the first half of 2021.
Dig Deeper on Customer service and contact center