Fotolia
SAP Spartacus, headless and Commerce Cloud take center stage
In the wake of the pandemic, SAP users focus on e-commerce, and SAP puts new emphasis on headless configurations as well as its Upscale Commerce package.
SAP renewed its emphasis on e-commerce this year, as its 3,500 Commerce Cloud customers across 100 countries emerge from the pandemic with new resolve to further digitize buying experiences.
SAP relaunched at SAP's Sapphire Now user conference its Shopify competitor, Upscale Commerce, and emphasized Project Spartacus, a free, open source JavaScript web application that enables headless commerce.
The benefit of headless is that it helps users separate the content management from the SAP Commerce Cloud web storefront where a company sells its goods or services. SAP launched Project Spartacus in beta in 2019, and it's now picking up steam as headless becomes more well known as a concept, supported by vendors such as Acquia and Adobe.
Continued API support and new features for headless commerce are on the product roadmap, said Riad Hijal, SAP's global vice president for commerce strategy. His colleague, Lisa de Souza, lead for Commerce Cloud product management, added that SAP is in the process of "decomposing" its e-commerce front end into core services such as order management, content repositories, search, payments and Experience Builder with AI tools to quickly set up buying experiences. Search is in beta now, with others to follow.
"We will continue peeling off the monolith [of the SAP e-commerce platform] into independent commerce microservices," Hijal said. SAP Spartacus, he added, promises faster load speeds for web stores and faster deployments of e-commerce sites for SAP customers.
E-commerce riding tailwinds
Among the four pillars of customer experience -- sales, service, commerce and marketing -- e-commerce grabbed the biggest share of the spotlight at Sapphire. And that's for good reason: E-commerce growth is here to stay, said Melanie Noronha, a senior editor at The Economist, presenting research from earlier this year.
In 2021, B2B buyers expect a user journey and online experience that matches a B2C experience.

Bill GrimwoodCIO, Hillyard
Noronha predicted that Gen Xers and Baby Boomers who learned how to buy many new things online during the pandemic will return to stores eventually but continue buying some things online for convenience's sake. E-commerce will slow down, but it will not recede to pre-pandemic levels.
While the technologies to support B2B and B2C e-commerce experiences are different -- consumers have one-to-one relationships with the companies they buy from, while businesses often have whole teams doing the purchasing -- the end-user experience is converging, said Bill Grimwood, CIO of Hillyard, a cleaning products manufacturer and SAP Commerce Cloud customer who spoke at Sapphire.
His company recently switched from a homegrown commerce website to SAP Commerce Cloud, which involved migrating a complex product information.
"In 2021, B2B buyers expect a user journey and online experience that matches a B2C experience," Grimwood said. "It was critical in this project to make our site as intuitive as possible."
SAP e-commerce roadmap
Like SAP Spartacus, SAP Upscale Commerce was also released in 2019 and, like SAP Spartacus, is just now finding its footing. It may appeal to some users and offer competitive advantages to competitors such as BigCommerce and Shopify because it's new tech and recently built, unlike those other platforms that have been around for more than a decade, said IDC analyst Jordan Jewell.
Whether that's enough to woo tech buyers -- at midmarket companies larger than entrepreneurs but smaller than the usual large SAP customer -- remains to be seen.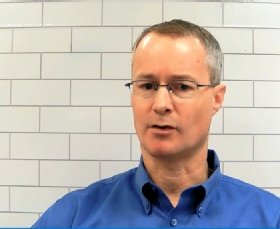 "I think it's smart of SAP to build something new from the ground up," Jewell said. "They haven't had much traction with it and a lot of people don't even know that it exists -- even SAP customers. The awareness of this product is really small, and the customer list is pretty short right now."
Other items on the SAP e-commerce roadmap include deeper AI for "context-driven services," de Souza said, for deeper personalization and better recommendations for customers searching a Commerce Cloud user's storefront. Multi-catalog and multi-site support will come in the future, to widen the pool of information and products from which the AI tools doing the personalization can draw.
She also revealed that SAP is working behind the scenes to enable citizen developers, catching up with Salesforce and other competitors in the CX space.
"In the future we will work toward low-code/no-code capabilities to enable rapid application development using the talent and resources you have today," de Souza said.