Getty Images/iStockphoto
Zendesk to acquire SurveyMonkey parent Momentive
Zendesk's burgeoning customer experience platform, which grew out of a customer service technology stronghold, lands key tech to gather customer feedback.
Zendesk said it plans to buy Momentive, the parent company of voice-of-the-customer platform SurveyMonkey, for approximately $4 billion in stock. Zendesk said the deal should close in the first half of 2022.
The planned Zendesk-Momentive merger comes just six weeks after Intuit bought the Mailchimp email marketing platform for approximately $12 billion. Constellation Research analyst Liz Miller pointed out that the companies might be easily confused because they are named after primates, play in the customer experience space and were acquired weeks apart. But Mailchimp focuses on email marketing, while SurveyMonkey gathers voice of the customer data, and it's likely many small to medium-sized businesses use both.
The billions paid for Momentive, a company that makes less than $500 million annual revenue, and Mailchimp, which reported $800 million annual revenue in 2020, may look like overpayments to some investors. But as happened with many tech companies in 2020, Zendesk saw its stock price triple from late 2018 to its 2021 peak so far. Zendesk's annual revenue topped $1 billion for the first time in 2020.
"I was taken by surprise at that [$4 billion] number at first, but that is just what happens when money is cheap and growth is the agenda," Miller said. She added that the SurveyMonkey acquisition fits in line with Zendesk's grand plan to build a customer intelligence hub build around the actual customer -- as opposed to around a salesperson's relationship with a customer or transactional data.
Momentive Inc. in San Mateo, Calif., started as SurveyMonkey in 1999 in Madison, Wis., and rebranded as MomentiveAI last June. While Zendesk's sales cloud has some email automation capabilities, Momentive brings 345,000 customers as well as its long-established marketing survey tools, a content marketing engine and customer feedback technology for apps and mobile websites from the 2019 acquisitions of GetFeedback and Usabilla.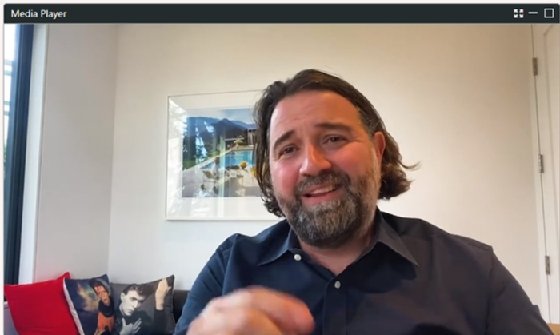 Veering closer to marketing -- but not yet
Zendesk did not return requests for comment. A Zendesk investor presentation contains more particulars on the Zendesk-Momentive merger -- including the company's vision that its technology will ultimately be used not only for customer service, but also as a Qualtrics competitor that measures employee sentiment as well as progress toward workplace equity and inclusion.
The addition of SurveyMonkey to the Zendesk stack will help Zendesk keep up with competitors such as Salesforce, Zoho, SugarCRM and even HubSpot, said Predrag Jakovljevic, an analyst at Technology Evaluation Centers.
All of those companies started in different parts of customer experience (Salesforce and SugarCRM from the CRM side; HubSpot from marketing automation; Zoho as an all-purpose small business suite), but through acquisition now overlap and compete for business.
Analyzing sentiment in every interaction helps predict issues and [enables an organization] to act beforehand and pre-empt customer departures.

Predrag JakovljevicAnalyst, Technology Evaluation Centers
"Everyone needs to know their customers better, and not only after the fact; surveys are just one way of gauging customer health," said Jakovljevic, who added that Zendesk competitors such as SupportLogic take the survey one step further -- which may indicate the direction Zendesk will go with SurveyMonkey features.
"Analyzing sentiment in every interaction helps predict issues and [enables an organization] to act beforehand and pre-empt customer departures," Jakovljevic said.
Zendesk, launched in 2007 in Copenhagen and currently based in San Francisco, built its business by creating a popular cloud customer service and IT service management platform. In recent years Zendesk moved into CRM and sales automation, and told investors it plans to become a "customer intelligence company" by 2025, moving far beyond its original customer service cloud.
Don Fluckinger covers enterprise content management, CRM, marketing automation, e-commerce, customer service and enabling technologies for TechTarget.