Customer service drives retention, operational efficiency
In times like these, organizations often prioritize and invest in service and support, as they need technology that helps retain customers. New data shows it is happening again.
At conferences and in interviews with chief marketing officers, contact center leaders and consultants that serve either marketing or customer service disciplines, I like to ask: Does marketing or customer service drive your company's CX?
In the last five years, the answers always leaned toward marketing -- although some companies are obsessively service-driven. Typically, CMOs design, drive, tweak, measure and ultimately are held accountable for CX. Contact centers, however, always have a seat at the table, because the agents who talk to, chat with, text and email customers represent the CX front lines. Service teams also are the keepers of customer sentiment data as well as post-engagement surveys.
However, data from two recent reports from TechTarget's Enterprise Strategy Group seem to indicate that technology investment and emphasis is shifting in favor of customer service. Some key data points include the following:
39% of 306 IT leaders surveyed said customer service availability is a key metric to their organizations' operational efficiency, according to the Enterprise Strategy Group report "The Buyer's Journey to Integrated Solutions from Strategic Partners." The research examined which IT priorities most frequently drive business outcomes. Marketing was not among the KPIs that drive operational efficiency, respondents said.
47% of 400 line-of-business and IT leaders in last month's "Customer Experience Strategies and Technology Frameworks" report indicated that customer service technologies are considered "most central" to CX, topping a list of 12 categories in which up to five choices were allowed. Second on the list was customer success at 30%. Marketing automation (16%) and marketing operations (14%) ranked toward the bottom.
From that same report, customer service is the top line-of-business team that collaborates with IT for CX strategies, as they work together 54% of the time. They are involved in tech purchases from the earliest stages. Marketing has a seat at the table, too, but less frequently.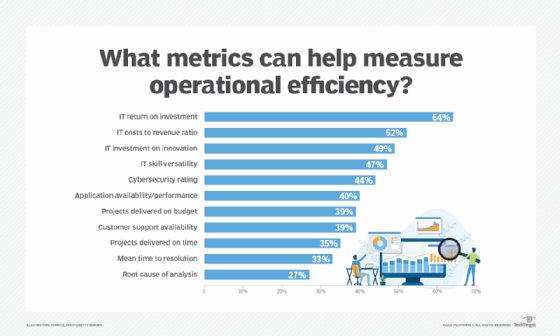 Some factors may heavily influence these findings. First, short staffing at contact centers forced some companies to accelerate digital transformation and encourage customer self-service. The recent economic downturn also may play a factor in this trend, as companies invest in customer retention -- which historically has proven to be cheaper than customer acquisition.
Further research will be needed to determine whether this trend is fleeting or sticky. For now, it appears that beleaguered contact centers will get the crucial technology investments they have needed for years.
Senior analyst Don Fluckinger covers customer experience technologies for Enterprise Strategy Group, TechTarget's research, advisory and consulting arm.