Getty Images/iStockphoto
5 real-world examples of customer obsession
Customer obsession requires organizations to place clients' needs at the center of all operations. Real-world examples include Equinox, Tabrick and GreenPal.
Most organizations invest in CX, but some take it to another level. Customer-obsessed organizations make all their decisions -- from marketing and sales to product design and support -- with the customer at the center.
Organizations that adopt customer-obsessed cultures eventually reap the rewards, such as improved customer loyalty and increased ROI. However, most businesses have yet to implement this strategy. Although customer obsession requires significant investment in CX, it can help organizations stand out from competitors.
CX leaders should explore real-world customer obsession examples to understand what it looks like in practice.
1. Equinox uses app to boost customer engagement
Equinox fitness club memberships start at $200 -- which fitness enthusiasts in cities like New York, Miami, Los Angeles and London are willing to pay. The gym offers high-end amenities, but customers also like Equinox's mobile app and the sense of community it creates.
During the COVID-19 shutdowns, Equinox members wanted to stay connected to their community and remain active, said Juliana Lam, manager of analytics at Equinox. Before the pandemic, the gym had an app members could use to book classes and personal training sessions. The company expanded its in-app content during the pandemic.
Equinox used the app to offer personalized, on-demand content and notifications for its members, Lam said. The company used existing customer data to create segments and campaigns relevant to each one. For example, if members participated in cycling classes before the shutdown, they would receive cycling-related content in the Equinox app, Lam said.
After Equinox reopened its doors, its CX leaders used personalization lessons they learned from on-demand content to create personalized newsletters and challenges for members. For example, in September 2022, Equinox ran a check-in challenge for members who wanted to rebuild healthy habits. The test group, which received push notifications encouraging them to hit their fitness goals, had a 150% higher check-in rate. During the same period, Equinox had a 21% increase in digital engagement because the company made this content available to members, Lam said.
2. Tabrick focuses on customers' challenges
B2B companies, regardless of industry, must invest in customer satisfaction. Tabrick, a China-based brick machine manufacturer, gathered feedback on customer pain points and conducted market research to improve its products and boost customer satisfaction.
These activities helped the company update its product line to increase productivity by 20% and meet new environmental and ethical standards, said Olivia Lin, quality control manager at Tabrick.
Tabrick also ensures its customer support workers, such as sales representatives and technical support personnel, receive rigorous customer relationship management training.
"We've embedded the philosophy that each interaction is an opportunity to reinforce trust and build a lasting relationship," Lin said.
As a result of its customer satisfaction, 35% of Tabrick's new business in 2021 came through direct referrals. Additionally, the company has a 95% customer retention rate, Lin said.
"In the machinery world, products might be tangible assets, but at Tabrick, we firmly believe that our real strength lies in the bonds we forge with our customers."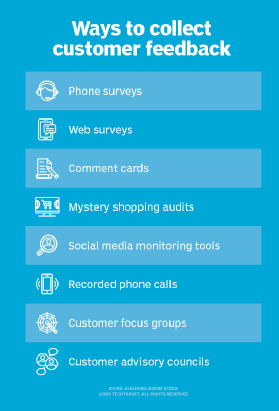 3. GreenPal's CEO commits to customer support
Customer-obsessed cultures should come from the top down to be the most efficient. Bryan Clayton, CEO of GreenPal, a platform based in Nashville, Tenn., that connects freelance landscaping and lawn care professionals with clients, said customer satisfaction and trust are the company's north star. The company values proactive customer engagement, seeks to understand evolving customer needs and aims to continuously improve products and services to meet those needs.
"Even as the CEO, I believe that customer feedback is free R&D," Clayton said.
Clayton spends two hours on customer support daily, which helps him bridge potential gaps between customer and company logic. This hands-on work with customer support taught him how to instill a customer-first mindset throughout GreenPal's team.
"Customers don't just use GreenPal. They've become our most passionate promoters, often attributing their loyalty to their meaningful interactions with our team," Clayton said.
4. Yeespy invests in a dedicated CX team
Parents who need software to monitor their children's online behavior have many options to choose from, so business leaders at Yeespy, a New York-based parental monitoring app, knew they needed more than a functional product to compete. As a result, the company's leaders formed a dedicated CX platoon -- or team -- to understand customers, said Peter Michaels, CEO of Yeespy.
The CX platoon was the company's first step toward customer obsession. The platoon analyzed client feedback and contacted power users for in-depth interviews. With this feedback, the platoon worked with product development, marketing and deals teams to align their strategies with customer needs, Michaels said.
Additionally, the company's leadership encouraged every employee to spend a day working directly with the CX platoon to engage with customers firsthand.
"The results were extraordinary," Michaels said. "Our client satisfaction scores soared, and client fidelity reached new heights. Also, our workers became more invested in the company's success, knowing that their sweat directly impacted our guests' lives."
5. CanXida hires and trains the right people
A customer-obsessed culture starts with understanding customers as people, so it makes sense that businesses would want to hire employees who understand customer service. CanXida, a Los Angeles-based supplement company, searched for passionate customer service staff who go above and beyond to improve customer satisfaction, said Zulfar Azimi, COO and head of marketing for the company.
CanXida also offers these employees comprehensive training, so they know exactly how to solve customer problems.
"We … prioritize ongoing training and development to ensure our team is equipped with the skills and knowledge they need to deliver exceptional customer experiences," Azimi said.
The company uses customer feedback to make improvements, prioritizes transparency and communication and keeps its customers informed. These customer-obsessed practices create strong client relationships and increase long-term loyalty, Azimi said.
All five companies experienced business benefits, such as increased engagement and sales, after they invested in customer obsession. If organizations prioritize their customers' needs, whether through personalized content or the use of feedback to improve products, they can increase their bottom lines -- even in tough times.
Dig Deeper on Customer experience management