Share this item with your network:
Technology insights for the data-driven enterprise

Olivier Le Moal - Fotolia
SMBs see vertical ERP technology vendors meeting specialty needs
The industry-specific ERP market is thriving, which is good news for SMBs looking to cost-effectively maintain their existing ERP systems with immediate specialty feature upgrades.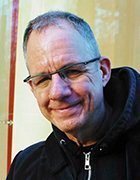 By
SMB ERP system users are constantly faced with difficult choices as technologies advance and pressures mount to be effective while being cost-effective. Stay on premises or migrate to the cloud? Keep the old system with occasional upgrades or go entirely in vogue? Rely on a large ERP vendor or a small specialty software maker?
Specialty ERP technology vendors don't have the big marketing budgets, massive user bases and mindshare, but they meet a critical need for their users and continue to thrive. Outside their specific verticals, specialty ERP vendors may not be very well-known; their customers typically are SMBs. But these vendors employ multiple strategies, such as satisfying specific feature requests and supporting new technologies, to keep their customers happy.
Swedish-based ERP technology vendor IFS, for example, develops systems for manufacturing, distribution and asset management. For comparison's sake, IFS has about 3,500 employees, compared to Oracle's 138,000 and SAP's 91,000-plus.
IFS customer Chief Industries is a manufacturing firm based in Grand Island, Neb., and comprises seven different divisions that serve several sectors, including agriculture and construction. The company has been using an IFS ERP system for many facets of its business -- from back-office systems, accounting and HR to its shop floor processes for engineering services. IT is centralized to serve all seven divisions.
Vendor responsiveness is key
Chief Industries adopted its specialty ERP system back in 2007 because it believed IFS would "listen to what we need and what we're looking for and that we could grow along with them," IT Director Jay Gnuse explained. Through the years, he said, IFS has added about 40 features to its core systems; one of which, for example, consumes consignment inventory by serial number.
But not all companies see the need for a specialty ERP system. KIC Chemicals Inc., a distributor based in New Paltz, N.Y., migrated from an ERP technology focused on distributors to SAP Business One, according to IT Director Lou Paris, due to the SAP's strong financial system capabilities. The migration took about 10 months and included weekly sessions at the company to examine how the old ERP system handled specific processes and whether SAP provided similar functionality. If not, KIC used a third-party module or developed a customization, Paris said.
The ERP system is running on premises, and Paris said he's well aware that SAP wants its customers to move to the cloud. Paris isn't necessarily against the cloud, but he'll have to be convinced that a cloud-based approach will provide the needed security and redundancy.
Perpetual on-premises support?
[Vertical ERP vendors] are doing just fine because they are so engrained into what their customers need.

Mickey North Rizzaanalyst, IDC
Vertical ERP vendors, however, may be more willing to support on-premises ERP systems indefinitely.
ERP vendor Ellucian, which makes systems for the higher education market, acknowledged that a considerable number of its large public colleges have their own private clouds and no plans to move to a vendor cloud. "We would never tell those folks that they have to get off premises and into our cloud," said Kari Branjord­, senior vice president of strategy and product management, ERP and student information systems at Ellucian. "Not in the foreseeable future," she added. Yet Ellucian focuses its software on a cloud platform, which allows users to connect to these cloud-based tools without moving their HR, finance and student systems to the cloud.
Oral Roberts University CIO Michael Mathews uses some of Ellucian's Banner ERP system services in the cloud but said cloud pricing issues dictate keeping his core ERP system on premises. Mathews, however, is an advocate for specialized ERP systems based on his experiences working with ERP manufacturing and legal systems.
A campus is like a city, with restaurants, residents, security, Mathews said, but most colleges also deal with unique industry-specific sources of revenue, such as tuition. "I get why education should have specific vertical," he reasoned. Yet, when Mathews joined Oral Roberts in 2014, he encountered a lot of pressure at the university to move off the existing system to a major ERP vendor.
But does that mean that vendors with generic functionality can't support vertical needs? No.

Jonathan Grossmanaging director, Pemeco Consulting
Mathews told management that he was willing to make the move, but before doing so, he made sure the administration was well aware of the third-party modules and integrations that might be needed. He invited his existing ERP vendor to a meeting with other administrators and methodically went through the service offerings. In the end, he won them over and stayed with the Banner ERP system.
An issue that users sometimes face is pressure from managers in finance, HR and other departments to move to other ERP systems that may be more familiar to them. Yet this kind of pressure faced by IT managers like Mathews over ERP direction isn't the major issue confronting vertical ERP vendors, said IDC analyst Mickey North Rizza.
ERP technology vendors that serve specific markets "are doing just fine because they are so engrained into what their customers need," she said. But that could change. North Rizza believes the digitization of services will bring "best practices out that can be used across industries," which could usher in consolidation for the ERP industry.
Digitization refers broadly to the cloud, AI, 3D printing, augmented reality and other technologies such as drones that are used to count inventory. North Rizza thinks consolidation will increase the number of shared practices among ERP verticals, blurring some of their differences.
Specialty challenges ahead
Advanced technology is important to Chris DiNeno, director of enterprise operations at Polamer Precision Inc., an aerospace manufacturing firm based in New Britain, Conn. Polamer used, for example, the Microsoft HoloLens virtual reality tool to help design shop floor layouts, but the augmented reality technology "is not necessarily mainstream enough" for practical use.
Polamer's vertical ERP technology vendor, Plex Systems, makes various augmented reality devices, Plex CTO Jerry Foster said, recognizing the need for integrating these advanced technologies with ERP systems. Along with augmented reality, Foster sees voice interaction taking on greater importance for ERP.
Vertical ERP makers that support industry-specific needs can meet critical requirements with out-of-the-box functionality, said Jonathan Gross, managing director of Pemeco Consulting, an ERP project management firm. "But does that mean that vendors with generic functionality can't support vertical needs? No," Gross said. But to meet those needs, he added, a user might have to extend the software's base functionality or develop a workaround with a less-than-optimal solution.
This "verticalized" software also is aided by packaged configurations and process flows that are based on industry best practices -- often called implementation accelerators, Gross explained. All else being equal, he noted, when vendors can offer industry-specific functionality and best-practice configurations, they can credibly claim that their software is relatively cheaper to implement.
Dig Deeper on ERP products and vendors