IFS AB (Industrial and Financial Systems) is an ERP software vendor that specializes in asset-intensive, project-centric industries, such as manufacturing and distribution. It uses a single code base of component-based software to tailor ERP for such industries as automotive, aerospace and defense, construction, energy, high-tech manufacturing, and oil and gas. It also offers ERP geared to companies that provide maintenance and repair services.
History of IFS
Founded in 1983 in Linkoping, Sweden, IFS launched its first product, IFS Maintenance, in 1985, and five years later introduced IFS Applications, the suite that remains its flagship. IFS Applications was developed using object-oriented programming, a rare architectural choice for ERP at the time. The component-based approach supported development of a graphical use interface for ERP, and later moves into web clients, Java portals and mobile applications. By 2002, every software component was available as a web service, according to IFS.
In 1998, IFS became a publicly traded company on the Swedish Stock Exchange, but in 2016 was taken private.
In the early 1990s, it began to expand into bordering Scandinavian countries and then elsewhere in Europe, reached North America in 1995 and by the end of the decade claimed to have a presence on every continent.
In 2009, the company began to acquire other companies, starting with MultiPlus Solutions, a maker of ERP for project- based industries, including shipbuilding. Next, it acquired mobile scheduling software vendor 360 Scheduling, in 2010. Mobile service-management vendor Metrix came onboard in 2012, followed in 2015 by VisionWaves, a provider of operational business intelligence software. In 2017, IFS deepened its field-service portfolio by acquiring Mplsystems Limited, a developer of omnichannel contact center and customer engagement software, and Field Service Management Limited, an IFS implementation partner working in the U.K. and Ireland. It also bought Mxi Technologies, a provider of maintenance software and services for the aviation industry.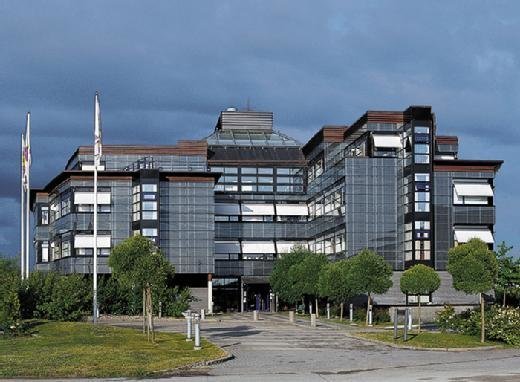 IFS Applications
IFS's main product line is IFS Applications, an integrated suite of enterprise applications that focuses on four core business processes: service and asset management; manufacturing; project management; and supply chain management. It is available in both on-premises and cloud versions.
In addition to core ERP functions such as financials and human capital management, the IFS Applications suite has modules for customer relationship management, business intelligence, document management and other common business processes.
The company has also been recognized by industry analysts for being among the leaders in enterprise asset management and field-service management software.
In late 2017, IFS said it had 3,300 employees and more than one million users at 2,700-plus customers worldwide.
This was last updated in
September 2017
Continue Reading About IFS AB