violetkaipa - Fotolia
DRaaS solution: US Signal makes rounds in healthcare market
A DRaaS solution from US Signal provides an additional level of data protection and remote replication for its client, a regional health system in western Massachusetts.
An IT solutions provider's disaster-recovery-as-a-service offering is carving a niche among healthcare market customers, including Baystate Health System, a five-hospital medical enterprise in western Massachusetts.
The DRaaS solution from US Signal, based in Grand Rapids, Mich., is built on Zerto's disaster recovery software, US Signal's data center capability and the company's managed services. The offering is designed to work in VMware vCenter Server and Microsoft System Center environments. One target market is healthcare.
"We have several healthcare facilities ... all across the Midwest using this solution," said Jerry Clark, director of cloud sales development at US Signal. The DRaaS solution meets HIPAA standards, according to the company.
Clark said many hospitals -- and organizations in other industries, for that matter -- are searching for ways to avoid the investment in duplicate hardware traditional DR approaches require. With DRaaS, hardware becomes the service provider's issue. Instead of paying for hardware upfront, the customer pays a monthly management fee to the DRaaS provider. The approach has expanded the channel opportunity in DR.
"Enterprises ... run into the same situation: 'Do we spend all this Capex on disaster recovery hardware that may or may not ever get used?'" Clark noted. "A DRaaS solution makes it much more economical."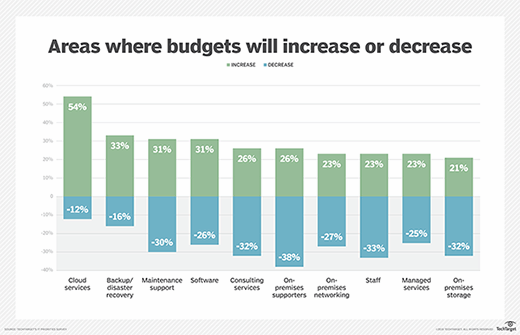 Baystate Health adopts DRaaS solution
US Signal found an East Coast customer, Baystate Health, based in Springfield, Mass., though VertitechIT, a US Signal consulting partner located in nearby Holyoke, Mass.
VertitechIT helped Baystate Health launch a software-defined data center initiative. The implementation uses the entire VMware stack across three active data centers. The three-node arrangement provides local data replication, but David Miller, senior IT director and CTO at Baystate Health, said an outage in 2016 knocked out all three sites -- contrary to design assumptions -- for 10 hours.
Miller said his organization had been looking into some form of remote replication and high availability but had yet to land a good solution. The downtime event, however, increased the urgency of finding one.
"We realized we had to do something now rather than later," Miller said.
VertitechIT introduced US Signal to Baystate Health. The companies met in VertitechIT's corporate office and US Signal proposed its DRaaS solution. In its DRaaS solution, US Signal deploys Zerto's IT Resilience Platform, specifically Zerto Virtual Manager and Virtual Replication Appliance. The software installed in the customer source environment replicates data writes for each protected virtual machine to the DR target site, in this case US Signal's Grand Rapids data center. An MPLS link connects Baystate Health to the Michigan facility.
The remote replication service provides the benefit of geodiversity, according to the companies. Baystate Health's data centers are all in the Springfield area.
US Signal's DRaaS solution also includes a playbook, which documents the steps Baystate Health IT personnel should take to failover to the disaster recovery site in the event of an outage. In addition, US Signal's DRaaS package provides two annual DR tests. The DRaaS provider also tests failover before the DR plan goes into effect and documents that test in the playbook, Clark noted.
Miller said the DR service, which went live about a year ago, provides a recovery point objective (RPO) of "less than a couple of minutes" for Baystate Health's PeopleSoft system, one of the healthcare provider's tier-one applications. The recovery time objective (RTO) is less than two hours. RPO and RTO characteristics differ according to the application and its criticality.
Initially, the DRaaS solution covered a handful of apps, but the list of protected systems has expanded over the past 12 months, Miller said.
A DRaaS 'showcase'
Myles Angell, executive project officer at VertitechIT, said the Baystate Health deployment has become "a showcase" when meeting with potential clients that have similar DR challenges.
"We're talking to other hospitals about it," he said.
Other organizations interested in DRaaS should pay close attention to their application portfolios, however. Angell said businesses need to have a thorough understanding of applications before embarking on a DR strategy.
"To successfully build a disaster recovery option -- and have confidence in the execution -- relies on complete documentation of the application's running state, dependencies and any necessary changes that would need to be executed at the time of a DR cut over," he explained. "These pieces of information are vital to knowing how to adhere to the RTO/RPO objectives that have been defined."
Angell said businesses may have a good understanding of their tier-one applications but may have less of a handle with regard to their tier-three or tier-four systems. The recovery of an application that isn't well-documented or completely understood becomes a riskier endeavor when a disaster strikes.
"The DR option may miss the objectives and targets that the business is expecting and, therefore, the company may actually be worse off due to lost time trying to scramble for the little things that were not documented," Angell said.