Fotolia
Network design checklist: How to design a local area network
Local area network design considerations for IT consultants range from IP default gateway redundancy to device standardization. Browse these tips iIf you are building a LAN.
Editor's note: If your customer wants you to design a local area network, there are numerous tasks to pursue -- working through a networking hierarchy that extends from the access layer to the core, determining what subnet mask to use and, in general, learning the customer's networking requirements. This network design checklist provides tips on how to build a local area network. So, draw up those network diagrams and get to work.
You finally have the consulting project you've been waiting for: A customer is building a new office and has asked you to design their entire local area network (LAN), as their present infrastructure is outdated and has ports failing by the day.
This is a consultant's dream! However, it can become a nightmare for you and your company if you design the network improperly.
The following network design checklist examines some of the big network design issues to consider when designing a new LAN for your customers.
Plan the network's complexity to be in line with the customer's IT expertise
Switches and routers come with hundreds of features and functions. However, engineering too many bells and whistles into the network can create support problems in the future if the customer's IT staff does not have some basic understanding of the features and functions you implement. Recognize the business's needs without making the network overly complex.
To PoE, or not to PoE?
More and more customers are deploying wireless network technology and IP telephony. Wireless LAN access points are easiest to install when Power over Ethernet (PoE) is available. IP telephony utilizes phones that connect to and draw power from the LAN. The days of the traditional private branch exchange (PBX) system are numbered; every vendor out there is moving toward IP PBX systems and handsets. Many customers will tell you "We are not using wireless," or "We will never move to IP telephony." They may not now -- at least as far as their manager knows -- but if you do a good job on this project, your customer will keep their equipment for at least three to five years. You'll do a great service to your customer if you can convince them to purchase PoE switches now. Then, when the CIO decides to move to wireless LAN or IP telephony in 18 months, the non-PoE switches won't have to be replaced.
Figuring out network needs
Just because 10 gigabit Ethernet is here today and higher speeds are coming does not mean that you need those ports all over the LAN. All too often, customers purchase the fastest equipment possible thinking they need it, even though their existing 100 Mbps network is only running at 5% capacity. While it is definitely prudent to ensure that core switches can support these higher speeds, you may be advising the customer to waste a lot of money if you tell them that 10 Gb switches are needed everywhere.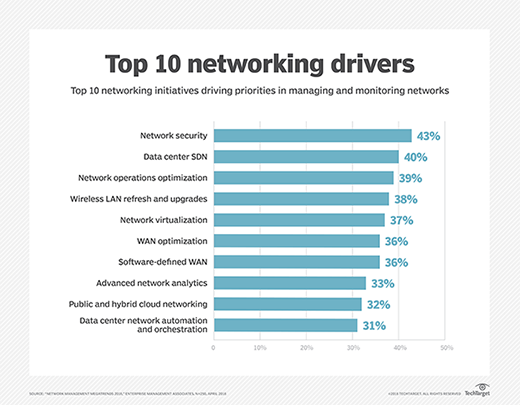 Redundancy
Network uptime becomes more critical every year. Spend time planning a design that provides network redundancy from a physical and logical perspective. For example, utilize dual fiber-optic uplinks from the wiring closets to the core switches. Ensure that chassis-based core switches have dual CPU cards. Be sure to think about items like default gateway redundancy. You can design the most redundant physical network in the world, but if it's not properly configured to provide Layer 3 IP default gateway redundancy and a failure occurs, your customer's network will grind to a screeching halt, and you can be sure they will call you to ask why.
Standards and maintenance
When designing a corporate network, try to standardize on a few different types of devices, as opposed to using a different type of switch in every wiring closet, even if all your equipment is from the same manufacturer. Standardizing on a few different types of hardware simplifies configuration and troubleshooting. It also allows the customer to keep cold spares of each device with next-business-day maintenance, allowing for more rapid and cost-effective responses to device failures.
Network management tools
While these always seem to be left off purchase orders, network management tools are invaluable in providing maximum network uptime. Software that periodically backs up all device configurations to a share on the network is simple but extremely useful. Also, think about the following scenario: Two switches provide IP default gateway redundancy on your customer's network. One of them fails, but you don't realize it because the network is redundant. When the other one fails, the customer experiences a total network outage. This can be easily avoided by using a simple tool to ping all network devices and report on their status.
There are many more items to think about when designing a local area network for your customer. This network design checklist covers some of the big ones that will hopefully get you pointed in the right direction and, more importantly, provide you with a happy -- and returning -- customer.
TechTarget network planning resources beyond this network design checklist include this feature on simplifying overly complex networking and this overview of data center network design.