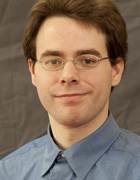 Brandan Blevins
News Writer -
TechTarget -
As news writer for SearchSecurity and SearchCloudSecurity, Brandan Blevins covers the enterprise information security landscape, from data breaches and research reports to IT security product market trends and case studies. Prior to taking on his current role in 2014, Brandan spent two years as an assistant site editor, focusing on multimedia production and SearchSecurity's Ask the Experts section. Before joining TechTarget, he cut his teeth in business-to-business Internet publishing at Wellesley Information Services, working on its Experts series. Brandan graduated from Bates College with a B.A. in English in 2008.
See Brandan's article archive below. If you have a news tip, email Brandan at bblevins@techtarget.com.
RT @dunord: 3 of the 4 major tire fires in MLS are being addressed: Montreal, Chicago & Philly. Only Colorado is burning wild.
7:37 PM - 1 Oct 15
Brandan Blevins's Most Recent Content