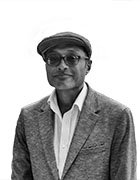 Cliff Saran
Managing Editor -
TechTarget -
Cliff Saran is the managing editor (technology) on Computer Weekly magazine responsible for commissioning, writing and overseeing the magazine strategy concerning all matters relating to technology from up-and-coming research and development to systems management challenges and legacy support and maintenance.
Cliff has been writing about these subjects since the early 1990s. In his current role, he writes a regular blog called Cliff Saran's Enterprise blog which aims to unravel the hype, weed out the fear uncertainty and doubt spun by the massive marketing machinery in the IT industry.
@335smith @AstraZeneca @BoxHQ Funnily enough Box didn't give much of an answer to my queries - I can't image any serious data is in cloud.
3:38 PM - 30 Jan 15
Cliff Saran's Most Recent Content