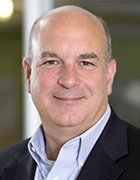 Don DeLoach
CEO and President -
Infobright -
Don DeLoach is CEO and President of Infobright, provider of a purpose-built platform for storing and analyzing machine data. Under Don's leadership, Infobright has grown significantly, with a strong presence in embedded solutions, focused in the networking and telecommunications industry. Don has more than 30 years of software industry experience, with demonstrated success building software companies with extensive sales, marketing and international experience.
Don joined Infobright after serving as CEO of Aleri, the complex event processing company, which was acquired by Sybase in February 2010. Prior to Aleri, Don served as President and CEO of YOUcentric, a CRM software company, where he led the growth of the company before being acquired by JD Edwards in 2001. Prior to YOUcentric, Don spent five years in senior roles at Sybase. He has also served as a Director at Broadbeam Corporation and Chairman of the Board at Apropos Inc.
Don currently also serves on the Executive Board of the Illinois Technology Association, is co-chairman of the ITA Internet of Things Council, and is on the Board of the Juvenile Protective Association.
Don DeLoach's Most Recent Content