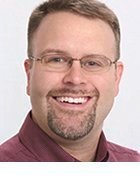 Jason Buffington
Senior Analyst -
Enterprise Strategy Group -
Jason Buffington, a senior analyst at the Enterprise Strategy Group (ESG), focuses on data protection, along with Windows Server infrastructure/management and virtualization. He has actively deployed or consulted on data protection and storage solutions since 1989, working at channel partners, Cheyenne (CA) ARCserve, NSI DoubleTake and Microsoft.
Prior to joining ESG, Jason was a Microsoft senior technical product manager for its System Center products and Windows Server file/storage features. He was a certified business continuity planner (CBCP) and was awarded as a Microsoft MVP in file system/storage solutions. Jason has been a featured speaker at many server, storage and business continuity events around the world. Check out Jason's book, Data Protection for Virtual Data Centers.
@TESOnline can PC characters and XBOX characters share a bank? I know they cannot be played cross platform.
9:26 PM - 29 Nov 15
Jason Buffington's Most Recent Content