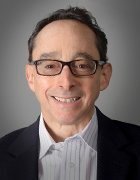 Jon Arnold
Principal -
J Arnold & Associates -
Jon Arnold is Principal of J Arnold & Associates, an independent telecom analyst and strategy consultancy based in Toronto, Ontario. The consultancy's primary focus is providing thought leadership and go-to-market counsel regarding IP communications and disruptive technologies, like VoIP, mobile broadband, contact centers, telepresence/video, unified communications, collaboration, SIP trunking, cloud communications, session border controllers and social media.
Jon has been consulting about these technologies since 2001, and is a contributor with other publications such as UCStrategies, Ziff Davis and Internet Telephony Magazine. In January 2016, Jon was cited among the Top Analysts Covering the Contact Center Industry for 2016, and GetVoIP.com named Jon a Top 50 UC Experts to Follow in 2015, as well as a Top 100 Tech Podcaster in 2014. He is frequently cited in both the trade press and mainstream business press and serves as an advisor to several emerging tech/telecom companies, and also works with companies of all sizes to help monetize their patents and intellectual property.
@paige_oneill Thanks Paige. If you like this, there are more posts coming, and you might want to follow me.
7:33 PM - 20 Jan 17