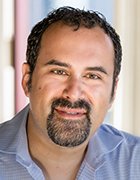 Jonah Kowall
VP Market Development and Insights -
AppDynamics -
Jonah Kowall trained in computer science and co-founded one of the first content filtering companies in the late 1990's. Jonah became a security expert committing code to the FreeBSD project and helping build the first wireless cracking algorithms. Jonah received his CISSP and CISA along with several infrastructure-related certifications and awards. Throughout 15 years as a practitioner and manager across both startups and large enterprises, focusing on infrastructure and operations, security and performance engineering. He spearheaded both tactical and strategic operational initiatives, going deep into monitoring and tuning of infrastructure and applications.
In 2011 Jonah changed careers, moving to Gartner to focus on availability and performance monitoring and IT operations management (ITOM). Speaking and writing research globally for IT leaders and CIOs. Jonah led Gartner's influential application performance monitoring (APM) and created the network performance monitoring and diagnostics (NPMD) magic quadrants. In 2015, Jonah joined AppDynamics to drive the company's product roadmap and vision, while developing entry into new markets and providing valuable technology and business insights.
Super productive day just finishing admin up. Good chat with two different customers and two strategic partners. Ready for weekend!
6:27 PM - 23 Jun 17
Jonah Kowall's Most Recent Content