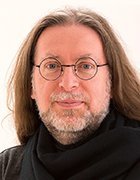 Donald Farmer is the principal of TreeHive Strategy, advising software vendors, enterprises and investors on data and advanced analytics strategy.
Farmer has worked on some of the leading data technologies in the market and in award-winning startups. He previously led design and innovation teams at Microsoft and Qlik.
Farmer has written several books and a popular blog. He lives with his wife, Alison, an artist, in an experimental woodland home near Seattle.
Donald Farmer's Most Recent Content