3 Results for:Long-term archiving

sponsored by iTernity
Published: 31 Dec 2016
Case Study
By downloading this study, you'll learn how HPE Converged Storage systems, controlled by iTernity iCAS—a software-defined archiving solution—enabled Karlsruhe City Hospital to respond flexibly and cost-effectively ...
View Now

sponsored by Fujifilm Recording Media USA, Inc.
Published: 29 Apr 2019
White Paper
This white paper considers the benefits of a hybrid archiving strategy consisting of both tape and cloud, taking into account reliability, security, retrieving data, and expected future costs. Read on to see how ...
View Now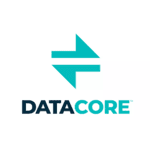 sponsored by DataCore Software Corporation
Published: 31 Dec 2018
White Paper
Continue reading for an examination of software-defined storage's long-term advantages, top 10 realized benefits of SDS (as told by your colleagues), and how SDS can actually increase the value of existing ...
View Now