Rawpixel - Fotolia
Is dialer technology relevant to CX projects?
Live chat is still the preferred method of communication in contact centers, and the use of autodialers helps free up salespeople to speak with callers.
There's a video making its rounds on the internet of two modern teenagers trying in vain to correctly dial an old rotary phone. What makes this video poignant is realizing that technology really does drop completely off the edge of our day-to-day world. Dialer technology in sales is neither analog nor rotary, but has it fallen over the edge?
In CRM, anything that optimizes a salesperson's time and effort is considered a plus, and autodialers are tools that make a huge difference in sales productivity, aiding sales efforts to make better use of employees' time.
These dialers came in all shapes and sizes, balancing calls to available agents and distributing them based on average length of call. The idea was always to optimize the number of calls per person and minimize wait time. Then came robocalls, prerecorded messages delivered via an automated phone call -- scattershot to an entire call list in a batch -- and interactive voice response, automated systems collecting caller information through a series of voice prompts and keypad selections before connecting with a live agent.
But you may be wondering: Haven't electronic channels such as email, chatbots and webforms replaced this entire system? And what about the 2015 Telephone Consumer Protection Act (TCPA) that supposedly ruled against the use of dialers?
The TCPA was largely invalidated in D.C. Circuit Court in early 2018. The definition of what can be considered an autodialer was found to be too broad; however, individuals or companies receiving autodialed calls can still withdraw their consent to be called. But whatever the ultimate legal fate of autodialers, live agents still stand a greater chance of engaging customers successfully than an email or a bot. Even though voice-to-voice is still king, dialer technology is useful primarily because it provides agents with the information needed for a successful call.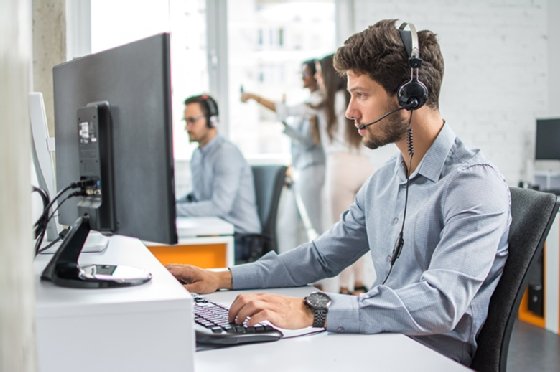 From the customer's point of view, voice-to-voice -- whether across old-fashioned phones or internet voice chat -- is still preferred over a face-to-face meeting, according to Sales Benchmark Index. Gartner also predicted that, by 2020, people will have more conversations with bots than with their spouses.
Dialer technology, then, still has a place -- at least for now.
Dig Deeper on Customer service and contact center
A well-rounded CX team is essential for meeting and exceeding customer expectations when engaging with a company. Continue Reading
The customer success manager is an essential CX role that takes a proactive approach to ensuring customer loyalty and retention when the sales ... Continue Reading
Customer data and behavior analytics from tools like Google Analytics can give content managers insight into the kind of content site visitors want. Continue Reading