Getty Images/iStockphoto
Customer communications management key to CX success
Companies of all sizes are using the latest tech such as generative AI, online store apps, and collaboration tools like video calling to improve CX for B2B and B2C businesses.
For CX professionals at Degreed, a learning experience company, Salesforce Service Cloud became too laborious to maintain for its customer communications services.
"It's better suited to extremely large and complex enterprises with a lot of money to spend on large teams -- a huge army of developers to help support it," said Kevin Barry, Degreed vice president of global technical services and support.
While Degreed still uses Salesforce as its CRM, it switched to customer service platform Zendesk for its customer communications.
CX teams at Degreed use Zendesk to manage all their customer-facing communications for technical support and professional services. They also use Zendesk's backend data to manage teams, inform their product roadmap and measure customer sentiment.
Overall, Zendesk is nimbler and more cost effective for Degreed. "The out-of-box feature set that they have is much easier to use, and a much better user experience for our internal teams," Barry said.
As experience-oriented companies like Degreed experiment with new marketing technology tools, they are addressing the market reality that customer experience encompasses every interaction and communication that users have with an enterprise.
Each exchange is an opportunity to impress or disappoint, and this can happen at any point in the purchase cycle.
At the midpoint of a year marked by rapid advancements in generative AI technology and how organizations are using or could use it, different types of companies are using the latest software tools to build closer connections with customers.
Using generative AI for marketing materials
Some customer experience teams are turning to generative AI to increase efficiency.
Even smaller organizations, like NC Fusion, a North Carolina youth sports nonprofit with 120 staff members, have been using Microsoft Copilot, a generative AI assistant, to draft marketing and communications materials, such as program offering emails.
In the past, the nonprofit would need to spend time parsing information from various program directors and coalesce it into a newsletter, according to NC Fusion marketing director Chris Barnhart.
Now Barnhart asks each program director for three main takeaways they want to share and feeds the ideas to Copilot to generate text. It has cut his outreach email writing time from an hour to 10 minutes.
"It is generating all the content for me. It's fantastic," Barnhart said.
NC Fusion also uses Copilot to generate data sets for the organization to use for marketing. Instead of starting a SQL query to create the data set, Barnhart can give Copilot a command in natural language.
For example, NC Fusion has been running a communications outreach campaign during the FIFA Women's World Cup soccer tournament to recruit more female players. He used Copilot to target this type of player by instructing it to search the database for all female players under age 13.
"That's generating my segment that I'm emailing to," Barnhart said. "It's a huge time saver."
Segmentation is one of the most valuable marketing applications for generative AI thus far, according to Constellation Research analyst Liz Miller.
"With AI, segment building doesn't require a PhD in data science or an advanced certificate in prompt engineering," Miller said. "It requires a willingness to ask a new question and to lean into a curiosity that many of us just haven't had time to indulge."
NC Fusion also uses Microsoft Dynamics 365 Sales, Dynamics Marketing and the Power BI analytics platform. Barnhart said in the future he's excited to use Copilot in Power BI to help with querying to generate reports.
"The moment they can introduce Copilot into Power BI, I can open it up to non-technical people to start writing their own so they're not relying on me all the time to generate these reports," Barnhart said.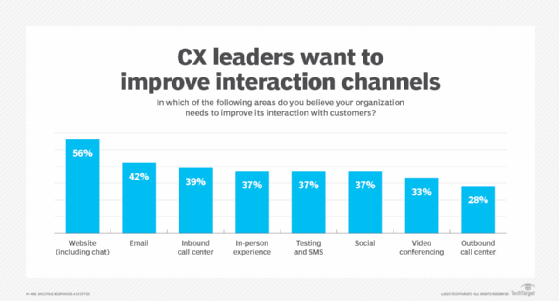 Using technology to help people connect
Security company ADT earlier this summer launched a video chat customer support service to give customers quicker access to real-time human communication without waiting for service team members to drive over.
The service, the ADT Virtual Assistance program, lets customers use their smartphones to connect with support staff and show them the new or malfunctioning equipment over video, which helps reduce confusion and clarify problems.
ADT, which was founded in the 1800s, has a long history of call-in communication services and many customers still prefer to call on the phone, according to Jon Marvin, ADT senior vice president of customer experience.
"Our work is to make sure that our customers understand that we have digital avenues that they can go through," Marvin said, "and get them to engage there without forcing them there.
ADT customers can access the Virtual Assistance program by calling a phone number to schedule a video call appointment. Then the support staff sends customers a link to the session for installation or troubleshooting assistance. Customers can open the link on their smartphones and use their cameras for videoconferencing.
"The experience for the customer is really pretty simple," Marvin said. "We can even annotate on the screen to say, 'Hey, this area right here, push this button.'"
This service blends human-to-human support with the more advanced technology capabilities by incorporating videochatting.
It is supported by Salesforce Service Cloud, which ADT has been using for many years.
"Without Salesforce and integrations to other applications, we wouldn't have been able to bring the idea forward from a technology standpoint," Marvin said.
Choosing the right vendor for customer communications
Meanwhile, after Degreed started using Zendesk, the vendor acquired workforce management platform Tymeshift in June, giving the customer service vendor more competitive offerings that Degreed can use, Barry said.
Our work is to make sure that our customers understand that we have digital avenues.

Jon MarvinCustomer experience senior vice president, ADT
Many enterprises often explore switching to a platform that offers more specialized capabilities than the included bundle tool from a behemoth like Salesforce or Microsoft. But the cost of purchase and integration is difficult to justify, Barry said.
"Chances are you have a competitor -- whether it's an SAP or an Oracle or some other large company -- that's going to go directly to the CIO of your buyer and make some sort of consolidation proposal, Barry said. "The buyer knows that it may not be the same quality, but if it's free …" he said.
Barry predicted that in the future an ongoing trend that has seen large vendors acquiring smaller ones will intensify as vendors seek to incorporate more specialized capabilities. He also noted another trend in which more private equity will flow into the software market as venture-backed investments recede somewhat.
Logging in for better personalization
Matthieu Houle, CIO at footwear brand Aldo, said he hopes to harness generative AI to create more overlap between the in-store and online experience.
If there were more reason to use Aldo's online experiences, such as its website or app, inside the physical store, Aldo could access more of customers' preference-related data and create more personalized recommendations, Houle said.
"The holy grail would be if you would log in to the store," Houle said.
Ideally, Aldo's online interface would be available through a salesperson's tablet at the store. The shoppers could log in to their accounts, choose products they like and receive recommendations based on their preferences.
Salespeople could still help locate products and answer questions, but the customers' clickstreams would also be captured and saved for future suggestions.
"The data collection is the challenge," Houle said.
Now Aldo is looking into using generative AI to search its product image database to give recommended outfits to customers based on their chosen shoe styles.
"You could see more -- get inspired more," Houle said. "This is an area that we're definitely going to look into with the current genAI capabilities out there."
Mary Reines is a news writer covering customer experience and unified communications for TechTarget Editorial. Before TechTarget, Reines was arts editor at the Marblehead Reporter.