everythingpossible - Fotolia
Salesforce-MuleSoft deal focuses on data integration
Beyond producing a hybrid cloud product with its new Integration Cloud, Salesforce now has capabilities for customers to build microservices with MuleSoft's technology.
Salesforce purchased application and data integration company MuleSoft for a reported $6.5 billion this week, making it the CRM company's largest purchase to date. Whether the acquisition was a good move for Salesforce depends on who you ask.
"I'm not going to say [Salesforce] doesn't get value, but they don't get $6.5 billion in value," said Esteban Kolsky, principal and founder of ThinkJar LLC.
The Salesforce-MuleSoft acquisition surprised many analysts and industry professionals, both with the price tag and the acquisition itself. Its goal, according to several analysts, is to better connect customers' various data types residing both on premises and in the cloud, while also putting Salesforce in a position to help customers build out microservices.
"We're moving toward a world where microservices are very important," said Paul Greenberg, managing principal for The 56 Group LLC. "In order to do that right, companies need to have integration via APIs and management of APIs. And that's something MuleSoft offers at enterprise grade and fits well into the Salesforce platform."
Unlike competitors Microsoft, Oracle and SAP, Salesforce has offered up its APIs for third-party vendors to plug into, but it doesn't typically manage those connections. With the Salesforce-MuleSoft acquisition, Salesforce now has native capabilities to help manage those integrations.
"It checks a lot of technical boxes for Salesforce," Greenberg said.
The Integration Cloud
One of Salesforce's goals was to create that unified view of data that is scattered across all these legacy infrastructure applications in many customers.

Sheryl Kingstonelead analyst, 451 Research
But Salesforce isn't spending more than $6 billion on just technology that makes it easier to manage its APIs; Salesforce also has a product in mind with MuleSoft.
In a news release announcing the acquisition, Salesforce said MuleSoft will power its Integration Cloud, claiming it will allow enterprises to surface any data -- regardless of where it is -- to enhance customer experience.
Allowing for data integration from on-premises legacy systems into Salesforce is a move away from the San Francisco-based company's formative years. The days of positioning itself as the singular cloud-only CRM provider -- differentiating itself from hybrid models pitched by Microsoft, SAP and Oracle -- are in the past.
"One of Salesforce's goals was to create that unified view of data that is scattered across all these legacy infrastructure applications in many customers," said Sheryl Kingstone, lead analyst at 451 Research. "[MuleSoft] helps companies that have a myriad of different architectures -- think about on-premises companies and when they move to the cloud, they need an integration layer to help transition to cloud-based apps."
'They needed a middleware'
While the Salesforce-MuleSoft acquisition potentially adds a hybrid cloud offering from Salesforce, the possibility of Salesforce customers being able to create microservices through the MuleSoft offering was also a reason Salesforce shelled out $6.5 billion.
"Looking at [Salesforce's] architecture and there was something missing," said Mark White, senior solution architect at Tata Consultancy Services. "They needed a middleware. Salesforce wanted an Integration Cloud, but they didn't have a product. So, they bought one."
While some analysts are intrigued about the Salesforce-MuleSoft possibilities, ThinkJar's Kolsky said he believes Salesforce could have gotten the same capabilities at a fraction of the cost with a different acquisition, or by building out the infrastructure itself.
"[Salesforce] is moving in a direction that Oracle went: buying older companies with not a lot of sufficient value proposition that can provide revenue," Kolsky said. "Salesforce didn't buy anything they couldn't create on their own platform."
In the news release announcing the Salesforce-MuleSoft purchase, Salesforce CEO Marc Benioff lauded the acquisition and what it means for digital transformation and their customers.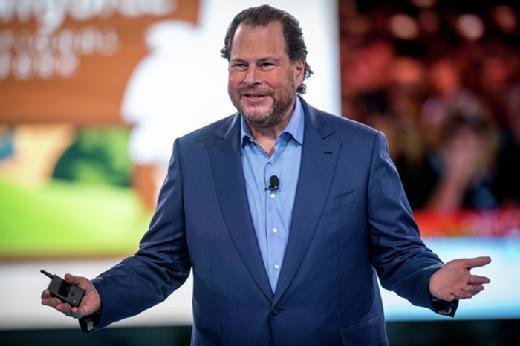 "Together, Salesforce and MuleSoft will enable customers to connect all of the information throughout their enterprise across all public and private clouds and data sources -- radically enhancing innovation," Benioff said in the release.
The Salesforce-MuleSoft deal is the third and by far the largest acquisition of 2018 for Salesforce. In addition to beefing up collaboration tool Quip with the purchase of Attic Labs, Salesforce recently acquired CloudCraze to boost its B2B e-commerce offering.