Ronald Hudson - Fotolia
SurveyMonkey acquisition of Usabilla adds website feedback
SurveyMonkey, by adding website and app feedback capabilities from Usabilla to its survey software platform, now has a more robust offering for enterprise customers.
Survey software vendor SurveyMonkey has acquired Amsterdam-based website feedback vendor Usabilla for $80 million, a move expected to propel the survey software vendor further into the enterprise market.
The SurveyMonkey acquisition is aimed not only at the enterprise space but also at making the vendor's application more competitive with Qualtrics, another survey software and customer experience (CX) vendor that was recently acquired by SAP for $8 billion.
Usabilla provides users with feedback from their customers regarding their website or app functionality. The SurveyMonkey acquisition of Usabilla will merge survey and website feedback, providing SurveyMonkey users with multiple voice of the customer (VoC) channels.
"SurveyMonkey's acquisition of Usabilla is another indicator of just how hot customer understanding has become," said Nicole France, an analyst at Constellation Research. "Companies of all kinds are recognizing that in order to effectively anticipate their customers' needs -- and to use those insights to design experiences accordingly -- they need to get direct, frequent customer feedback."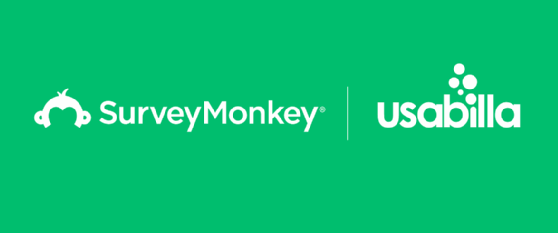 While SurveyMonkey has a strong footing in the B2C space, it anticipates that adding website and app feedback capabilities will make it a more attractive option for enterprises, especially now that one of its competitors, Qualtrics, has the backing of SAP. Qualtrics will host its upcoming user conference, its first since the SAP acquisition, later this month.
Both companies' CEOs said in a news release that the SurveyMonkey acquisition will help strengthen both vendors' products and expand their reach. Both vendors have open APIs, making it easy to integrate with other vendors' software, the vendors said.
SurveyMonkey's acquisition of Usabilla is another indicator of just how hot customer understanding has become.

Nicole Franceanalyst, Constellation Research
France said that Usabilla expands the range of what SurveyMonkey is able to do beyond its traditional consumer surveys.
"With Usabilla, SurveyMonkey gains the ability to assess both what customers say -- through their core survey capability -- as well as what customers actually do -- tracking website and mobile app behavior," France said. "More importantly, the combined capabilities give SurveyMonkey's customers added ability to identify intent. These are insights that make it possible to serve customers better."
In the release, the firms played up Usabilla's VoC technology and said Usabilla will help SurveyMonkey build a suite of SaaS products aimed at improving CX. SurveyMonkey has a CX product, SurveyMonkey CX, which captures customer information and feedback and puts it into case studies, testimonials and reviews, the release noted.
While SurveyMonkey has customers around the world, its main business is in the U.S.; Usabilla, based in Europe, has 450 customers in 35 countries, giving it a larger, wider presence than SurveyMonkey.
The acquisition is expected to close in the second quarter.
Dig Deeper on Customer service and contact center