Getty Images/iStockphoto
Pegasystems releases new GenAI tools for Pega Infinity '23
The vendor is out with new GenAI features for Pega Infinity '23. It also renews its business process management focus and makes other updates generally available.
CRM and business process management vendor Pegasystems on Wednesday released its updated portfolio, Pega Infinity '23, which features new generative AI tools.
The generative AI capabilities -- generally available now -- include AI-Powered Developer Chat, a customer support chat summarizer, and GenAI-Powered Treatments, which provides the ability to create specific marketing copy that appeals to varying customer groups.
Revamping the portfolio
Another new feature is Process Fabric Manager Dashboards, which house team performance insights across all applications in an organization. This capability helps managers assign appropriate workloads and deadlines to improve employees' experience, according to the vendor.
Other Pega Infinity '23 products that became generally available on Wednesday include a series of previously unveiled tools in Pega GenAI, Pega Sales Automation, Pega Cloud, Pega Customer Service, Pega Platform and Pega Customer Decision Hub.
The new Pega Infinity '23 products demonstrate a reinvigorated commitment to business process management, according to Technology Evaluation Centers analyst Predrag Jakovljevic.
"They are going back to their origins," Jakovljevic said.
Business process management focuses on the efficacy of operation processes in a company's workflows. The other main part of Pegasystems' business is CRM technology.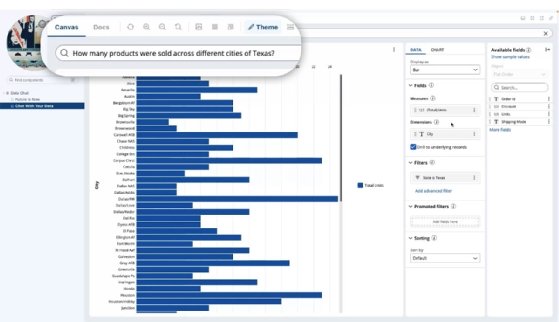 Integrating process mining capabilities
Another capability that has become central to Pegasystems' portfolio is process mining, which uses an organization's existing data to analyze and improve business processes.
In this way, Pegasystems is similar to Appian, a low-code software development platform, according to Jakovljevic. In May 2022, a jury awarded Appian more than $2 billion in damages, finding that Pegasystems had misappropriated trade secrets from Appian. Pegasystems appealed the verdict in February 2023, and the case is pending.
The genesis of Pegasystems' newer process mining tools began in 2022 when the vendor acquired process mining startup Everflow and rewrote it into Pega's core platform for a tighter integration, according to Pegasystems CTO Don Schuerman.
With the Infinity '23 release, generative AI supports Pega's process mining capabilities by acting as a universal search and fix tool for processes across all an organization's systems, he said.
"Because process mining is directly embedded with the rest of our products, not only can we find the inefficiency, but we can then go and fix it for you," Schuerman said in an interview at Pegasystems' Cambridge, Mass., headquarters.
The office -- while relatively sparsely populated, with many employees working from home -- seemed to exude a tense atmosphere on the eve of the release of what the vendor considers a major platform upgrade.
By combining the capabilities of process mining and AI, Pegasystems aims to give customers a way to operate as an autonomous enterprise, or a business that is continuously self-optimizing, Schuerman said. In other words, the technology can use its own self-learning abilities to predict how to give the user the best strategy.
"I can set the goals that I want for a process or for a way in which I engage with my customer, and we can automatically discover and recommend ways to get your business to that goal," Schuerman said.
Mary Reines is a news writer covering customer experience and unified communications for TechTarget Editorial. Before TechTarget, Reines was arts editor at the Marblehead Reporter.