Definition
human resources (HR) generalist
What is a human resources generalist?
A human resources generalist is an HR professional who handles the daily responsibilities of talent management, employee onboarding, and administering compensation and benefits plans for the human resources department. Generalists also play roles in workforce management and enforcing compliance with organizational policies and legal regulations.
Human resources generalists typically report to an HR director, manager or other senior professional in human resources. Large companies often employee HR specialists in addition to generalists in their HR department, while smaller companies might only employ a few generalists. In these cases, HR generalists are responsible for the new employee training and development, employee performance management, employee engagement and HR analytics data monitoring.
HR generalists often use human capital management software to handle certain duties, such as benefits administration. As employee experience has become a selling point for companies as part of the recruitment process, HR generalists now act as liaisons between workers, managers and executives. They also use employee engagement tools to improve and track engagement.

Roles and responsibilities of an HR generalist
The duties of an HR generalist vary among organizations and depend on the size of their HR department. The HR generalist role includes the following responsibilities:
Administration. This is also known as core HR. It includes business administration duties such as maintaining employee records; administering payroll and benefit plans, such as health insurance; and overseeing employee self-service capabilities.
Compliance. These duties include tax reporting and other documentation required by government regulations, such as the Health Insurance Portability and Accountability Act. It also typically involves making sure new hires get training on compliance regulations, such as antidiscrimination laws, and company policies and certifications required to do their jobs. HR generalists are also responsible for ensuring their organizations comply with federal and state regulations, such as the Fair Labor Standards Act and Family and Medical Leave Act labor laws.
Hiring. Managing the hiring process is a large part of the HR generalist's role. This includes recruiting new employees, writing job descriptions and conducting interviews.
Staff retention. These duties include managing performance reviews, retaining workers, and handling individual and organizational development as well as succession planning. Here, monitoring HR analytics, such as turnover and absenteeism rates, is crucial. These and other HR metrics help HR professionals with organizational development, talent management and other strategies related to staffing.
Employee engagement. HR professionals play an important role in ensuring employee engagement and helping employees feel connected to their company. They use employee engagement software to monitor those efforts. These duties include conflict resolution, performance management, disciplinary actions and initiatives that foster employee wellness. HR generalists also conduct exit interviews, which help HR evaluate their organization's workplace environment.
Training and development. In the modern office, HR generalists are responsible for managing and, in some cases, overseeing employee training and development. This includes working with managers to identify training needs, creating training programs and ensuring employees have access to relevant training.
Technological duties. An HR Generalist might be in charge of selecting and working with human resource information systems (HRIS) and any specialty HR technology a company needs, such as recruiting tools, workforce management software, and talent acquisition and management software. As some companies segue from yearly employee reviews to continuous performance management, generalists use these systems to help monitor staff performance. Recently, virtual reality tools have been introduced to HR.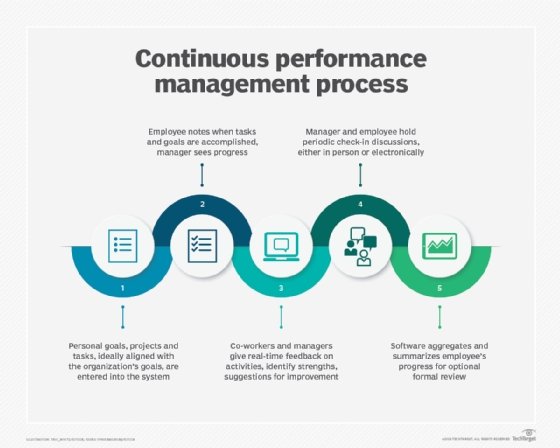 HR generalist qualifications and skills
Entry-level HR generalist job descriptions usually specify candidates have business knowledge and capabilities, such as strong organizational and communication skills, crucial to a successful HR generalist's career. These professionals also must meet the following HR qualifications:
Ability to handle and maintain confidential information.
Knowledge of local, state, federal and even multinational employment laws.
Fluency in social media, particularly for researching and recruiting candidates through channels such as LinkedIn.
Ability to interview job candidates.
Aptitude in overseeing employee benefits.
Ability to develop and carry out manager and employee training programs.
Capacity to analyze and work with important HR performance measures, such as employee headcount and retention rates.
End-user technology skills with HR software and platforms, such as HRIS and workforce management systems.
Ability to adapt to new technologies, such as virtual reality and blockchain HR technology.
Ability to build team morale and promote corporate culture.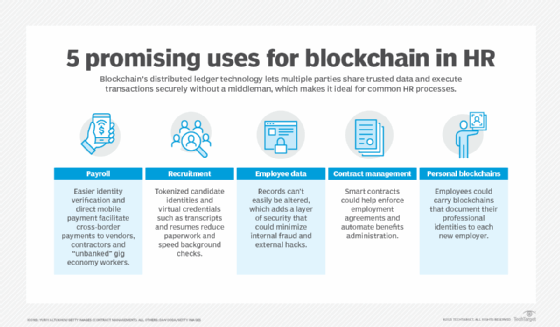 HR generalist salary
Years of experience, location and the type of industry an HR pro works in affect their salary. According to recruiting site Glassdoor, the average salary of an HR Generalist was roughly $65,000 in 2022.
In 2021, the U.S. Bureau of Labor Statistics (BLS) reported that the demand for HR specialists was higher than the average for all occupations. HR specialists' responsibilities are similar to generalists'.
HR generalist training and certification
Many HR generalist job postings simply require a bachelor's degree. However, there are college degrees aimed at HR proficiencies, such as human resources management and various business management degrees in related fields, that might better prepare a candidate for an HR career.
HR certifications help generalists hone their professional development and earn higher salaries. Several organizations and associations, such as the Society for Human Resource Management (SHRM) and the HR Certification Institute (HRCI), offer certification programs with accredited, competency-based exams.
Some of the certifications these two organizations offer include the following:
SHRM Certified Professional. This is for professionals working in core HR.
SHRM Senior Certified Professional. This program is for professionals developing HR strategies and analyzing associated metrics.
HRCI Professional in Human Resources. This program is that organization's baseline credential.
HRCI Senior Professional in Human Resources. This is a more advanced certificate.
HRCI Global Professional in Human Resources. This is a more advanced qualification with an international focus.
Both SHRM and HRCI require candidates to recertify every three years.
HR generalist vs. HR manager
An HR generalist is an HR employee who typically reports to an HR manager or director. HR generalists handle daily core HR functions, such as recruitment, employee relations, compensation and compliance. HR managers are senior professionals in human resources who oversee the direction and management of the department.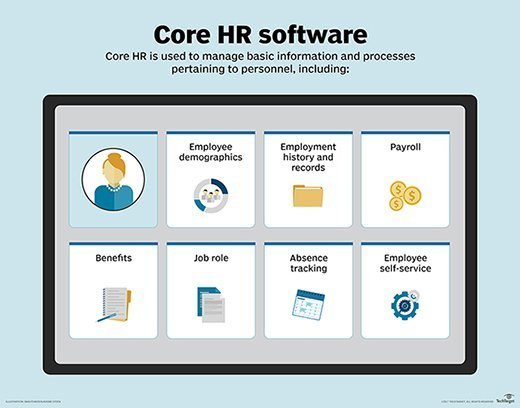 Both HR generalists and manages can pursue a career path toward becoming a chief HR officer. Both use problem-solving skills; generalists solve daily, administrative issues while managers solve big-picture problems.
Ultimately HR managers are responsible for creating and implementing HR strategies, managing HR budgets, and supervising staff. They are responsible for an organization's compliance with regulations in a broader sense than generalists. For example, a generalist might report that the organization isn't in compliance with a regulation, while the Manager would be responsible for communicating to company managers that compliance is required and proposing a strategy to make that happen.
HR generalists can't do their job without using HR technology. Learn how to choose an HR software system.
This was last updated in
May 2023
Continue Reading About human resources (HR) generalist
Dig Deeper on Core HR administration technology