Userful taps partners to manage digital signage systems
Userful is courting channel partners to sell and deploy its AV-over-IP technology, contending integrators can wrap services around Userful software; other news from the week.
Userful Corp., a Calgary, Alta., company that provides cloud and on-premises AV-over-IP offerings for managing digital signage systems and other displays, has a channel-oriented pricing structure, along with a new partner portal.
The channel program expansion follows Userful's recent launch of a visual networking platform architecture that the company said centrally manages all video and visual communication across an organization.
The new platform helps partners take a different sales approach with customers, said Kevin Dillon, vice president of global channels and alliances at Userful.
Dillon said traditional audiovisual (AV) systems operated as silos within an enterprise. For example, a company might separately install an AV system in a control room for security monitoring, deploy digital signage systems on the factory floor to deliver supply chain information and provide a display system for an executive dashboard.
Userful software, however, lets enterprises manage the full range of their digital assets, tapping IP-based networks as the common infrastructure.
"With the partners and especially the integrators, we can now elevate the conversation to a strategic discussion with enterprise customers about how they are going to go about managing all of their digital assets," Dillion said.
AV applications have historically run on their own networks. But, now, the larger companies want to put those applications on a converged AV-over-IP network, noted John Marshall, CEO of Userful. "It's just leveraging the networking backbone of the enterprise as it stands today," he said.
To attract partners to its visual networking platform, Userful has revamped its pricing. In the past, the company offered an on-premises server that could be configured in multiple ways, which led to a complicated pricing schedule.
Userful now offers small, medium and large on-premises server options, as well as a software license based on the feature sets needed for a given use case. A cloud licensing option is available for customers who prefer to run Userful software in the cloud, rather than on an in-house server.
The company has also deployed a partner portal that the company said supports training, communications and deal registration.
With the partners and especially the integrators, we can now elevate the conversation to a strategic discussion with enterprise customers about how they are going to go about managing all of their digital assets.

Kevin Dillonvice president of global channels and alliances at Userful
Userful, meanwhile, seeks to build relationships with the top 50 North American AV partners and also plans to work with large global systems integrators, such as Tech Mahindra and World Wide Technology.
Userful also partners with digital signage systems companies. For instance, Userful is introducing its uClient app, which eliminates the hardware usually required to display content, on LG's webOS Signage platform. The arrangement enables digital signage displays for video walls and dashboards, among other applications, according to Userful.
Dillon said Userful partners, depending on their focus, can provide a range of services around Userful's technology. Those services include installation, support, content management and professional services. In addition, partners can perform remote diagnostics using Userful software and the company's central management GUI. Partners can also integrate their management tools with the Userful platform, using the company's open API.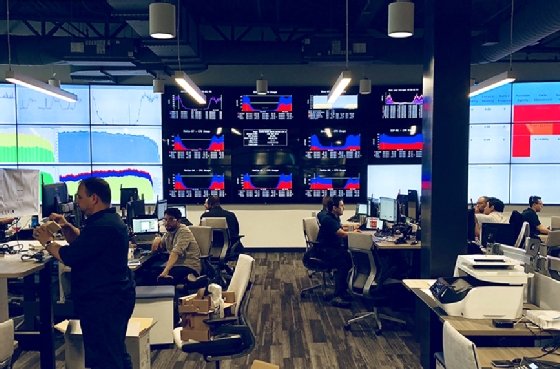 Kaseya rolls out Unitrends Xtra program
A new channel program from Kaseya aims to give resellers an onramp to recurring revenue streams.
The Xtra partner program targets value-added resellers (VARs) of Kaseya's Unitrends backup and disaster recovery suite. Kaseya said the program offers higher margins on Unitrends sales, as well as recurring revenue opportunities when Unitrends customers buy additional products from Kaseya's IT infrastructure management platform, IT Complete. The bulk of IT Complete products are subscription-based, Kaseya said.
Fred Voccola, CEO of Kaseya, based in New York, said the vendor found the "vast majority of our customers that bought Unitrends ... bought two times what they spent on Unitrends on other components of IT Complete within the first 12 months."
In most cases, he said, the customer buys IT Complete products directly from Kaseya, without a partner facilitating the sale. However, under the new Xtra program, Kaseya will now "compensate the VAR for any dime of revenue that [a] customer purchases of IT Complete, regardless if the VAR touched it or sold it ... for the lifetime of that [customer] relationship," he said.
In addition to vendor's flagship Kaseya VSA remote monitoring and management (RMM) software, the IT Complete platform includes products for network management, IT documentation, cloud-to-cloud backup and compliance management.
Voccola noted that the Xtra program, while aimed at VARs, has appeal for managed services providers (MSPs), as well. Many MSPs derive a portion of their overall revenue from infrastructure consulting and reselling in the midsize business market, he said.
Cybersecurity vendors target channel
AttackIQ Inc., CrowdStrike Inc. and JASK all made channel partner moves this week.
AttackIQ, a continuous security validation specialist based in San Diego, unveiled its Accelerate Channel Program and adopted a 100%-channel sales model. The program is geared to service providers such as MSPs, managed security service providers (MSSPs) and systems integrators; value-added resellers; and security consultants.
Program features include discounts for registered opportunities, market development funds, lead sharing, joint selling with AttackIQ sales and sales engineering teams, and pre-sales and post-sales technical assistance.
CrowdStrike, a cloud-based endpoint protection provider based in Sunnyvale, Calif., launched a tiered program that the company said offers reseller partners additional revenue streams through partner-provided services. The CrowdStrike program's new tiers include Associate, Resell Focus, Resell Elite and Partner Security Service.
And JASK, a company with offices in San Francisco and Austin, Texas, that offers an autonomous security operations center platform, launched its JASK Momentum global partner program. The program offers rebates, an MSSP program, and technical sales and training certifications. JASK launched its first partner program, JASK Answers for Channel Partners, in February 2018.
The company also entered a partnership with Dark Rhino Security, a management consulting firm. Under the arrangement, JASK will serve as the security information and event management solution provider for Dark Rhino's DRS Shield Foundation.
More 2019 predictions
Digital transformation could help drive a global IT industry growth rate as high as 6.4% in 2019.
That's the rosiest projection for IT expansion offered in CompTIA's IT Industry Outlook 2019 report. CompTIA's midrange forecast for industry growth is 4%, while its low-end projection is 1.5%. The 1.5% projection takes into account the possibility of an economic slowdown "exacerbated by international trade turmoil," according to CompTIA.
Expectations for the U.S. market are in line with the global projection, the industry association said.
Another forecast comes from Synechron, a financial services consulting and technology services provider based in New York. The company outlined the top trends it expects to witness in the financial services technology sector in 2019.
A Synechron report, "Digital Strategies and Transformation 2019: Methodologies and Practical Approaches," projected four financial services priorities this year: digital business ecosystems, technology-led transformation, data as a horizontal and culture transformation.
Other news
HP Inc. expanded the HP Partner First program with an accelerator for its display and accessories portfolio. According to HP, the Display and Accessories Accelerator doubles partner benefits and incentives on commercial displays and accessories SKUs. The accelerator is open to U.S.-based HP Platinum- and Gold-level PC partners, the vendor said.
RMM vendor Pulseway a introduced toolkit to help MSPs with marketing. The MSP Toolkit offers a growing library of marketing resources and tutorials, as well as customizable digital marketing campaigns, Pulseway said. Pulseway users can access the MSP Toolkit via the RMM tool's interface. According to a survey of Pulseway's customer base, seven out of 10 MSPs cited lead and demand generation as a challenge. Additionally, six out 10 MSPs use an outmoded lead-generation model, Pulseway said.
MSP software firm Datto unveiled the latest version of its remote monitoring and management platform, Datto RMM. Datto RMM 6.5 bolsters cybersecurity and remote endpoint software patch management capabilities, the company said.
Green House Data, an IT managed services provider based in Cheyenne, Wyo., said it has unified Infront Consulting Group with Green House Data under a single brand. The companies announced a merger in May 2018.
Encryption vendor Fortanix named Tammy Schuring as its senior vice president of worldwide sales and field operations. Schuring joins Fortanix from Hewlett Packard Enterprise, where she served as worldwide vice president of sales and field operations for data security. Fortanix this week also revealed it raised $23 million in a funding round led by Intel Capital. A Fortanix spokesperson said the funds will be used, in part, to expand the Fortanix Partner Program, which launched in January 2018.
The Google Cloud Partner Program has added Dell Boomi to its partner roster. Dell Boomi said its Dell Boomi for Google Cloud offering is now available.
Unified Office Inc., an MSP focused on business communications services, said it has extended its Total Connect Now Dental Management Suite service offering to include a Virtual Communications Console. The console integrates with dental practice management software solutions.
Anexinet Corp., a digital business solutions provider based in Philadelphia, debuted Office 365 Migration and Office 365 Data Security Kickstart programs. The migration program provides customers a roadmap to convert Exchange, Lotus Notes and other legacy platforms, while the security program assesses Office 365 environments, determines appropriate security settings and reviews applicable security requirements and standards.
Market Share is a news roundup published every Friday.