Virtual Instruments repackages AIOps platform for channel
Virtual Instruments has changed the way it licenses its AIOps platform in a bid to make its technology easier for channel partners to consume; more news from the week.
Virtual Instruments has tripled its channel business in a year's time and now aims to make its AIOps platform easier for channel partners to consume.
The company, based in San Jose, Calif., this week rolled out the latest version of VirtualWisdom, a hybrid IT infrastructure management and AIOps platform. VirtualWisdom 6.2 introduces a new licensing scheme. Previously, customers had to purchase a license for each virtualization engine they wanted to monitor:
VMware vCenter, Microsoft Hyper-V, and IBM PowerVM. So, an organization couldn't use a vCenter license to monitor Hyper-V.
The licensing approach also applied to software-defined storage (SDS). "If [customers] wanted to look at [VMware] vSAN versus [Dell EMC] VxFlex OS and put them head to head, that would require two SKUs and licensing them independently," said Ryan Perkowski, senior product manager at Virtual Instruments.
Virtual Instruments revised licensing approach revolves around WisdomPacks, packages that address specific customer deployments. A WisdomPack for Server Virtualization, for example, covers vCenter, Hyper-V and PowerVM, while a WisdomPack for Software-Defined Storage encompasses VxFlex OS and vSAN, among other SDS offerings.
The company offers additional WisdomPacks for storage-area networks, operating systems, enterprise storage and storage wire data.
Virtual Instruments' channel-oriented licensing changes follow the company's move about a little more than a year ago to update its partner program. At that time, the company improved partners' margin opportunity and bolstered deal registration.
Paul Brodie, vice president of global OEM and channel sales at the company, said the program updates have boosted channel revenue. Virtual Instruments, he added, has also signed such partners as World Wide Technology and Presidio. The company works with such national companies, as well as smaller, regional partners.
Virtual Instruments' partner strategy is also benefiting from what Brodie termed the "AIOps revolution." A number of partners have created AIOps or intelligent automation practices. "It is resonating extremely well with the channel," he said of AIOps. "It is absolutely a growth area."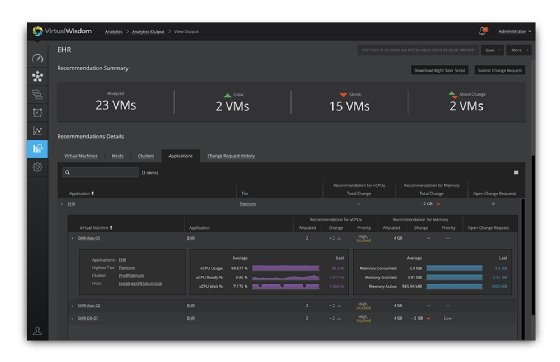 Armor highlights MSP vulnerability to ransomware attacks
Cloud security vendor Armor said channel-affiliated companies are serving as attractive targets for ransomware attacks.
In a report this week, the vendor said it has identified 135 ransomware victims so far this year in the U.S. industries. Armor said victims have included customers associated with MSP-affiliated companies such as Datto, an MSP software vendor; CloudJumper, a workspace as a service (WaaS) provider with close ties to MSPs; and Insynq, a cloud-based hosting company that partners with MSPs. Armor's 2019 count of ransomware victims spans only publicly reported incidents, the vendor stated. The FBI said it saw a total of 1,493 ransomware victims in 2018.
[AIOps] is resonating extremely well with the channel.

Paul BrodieVice president of global OEM and channel sales, Virtual Instruments
Recent ransomware attacks include PerCSoft and The Digital Dental Record, dental technology providers based in West Allis, Wisc.. ZDNet reported hackers used the companies' joint backup product, DDS Safe, to deploy ransomware to hundreds of dentistry office computers in late August. PerCSoft and The Digital Dental Record have reportedly paid the ransom, according to ZDNet.
In a statement to customers, The Digital Dental Record revealed the ransomware had been installed on the remote monitoring and management software it uses for its backup services. In a Sept. 3 letter to DDS Safe customers, the company said about "80% of the affected practices are now back to full or partial operations."
"It is very evident that the clever threat actors have figured out that by targeting an MSP, they can launch one attack and hit many victims at once," said Matt Cook, vice president of channel alliances at Armor, in an email.
MSP-connected companies, however, represented a relatively small portion of the 135 attacks that Armor has identified. Municipalities, with 69 attacks, and educational institutions, with 30 attacks, topped the list of most frequently targeted organizations, the vendor said.
"Unfortunately, government organizations and school systems typically don't have a lot of security protections in place due to the fact that they are public entities and they have very limited budgets," Cook noted.
Armor, which this year shifted to a channel-focused go-to-market strategy, is encouraging its MSP partners to help customers safeguard their operations against ransomware, Cook said.
Cloud security platform update
Cloud security platforms saw a busy week with news from Trustwave, Cynet and Opaq.
Trustwave, a managed security services provider (MSSP) based in Chicago, unveiled a cloud-based cybersecurity platform that underpins its managed security services. The Trustwave Fusion platform spans the company's data lake, analytics and threat intelligence offerings, along with various security services, products and Trustwave SpiderLabs, a team of elite security specialists. The platform was built using security orchestration, automation and response layers, according to Trustwave.
Cynet, a New York-based breach protection vendor, is making its incident response team and breach protection platform available free of charge to managed service providers and systems integrators. A channel partner can engage the company's incident response personnel to install the platform in the customer's environment.
Cynet conducts the incident response process, including investigation, containment and removal of malicious activities, the company said. When the process concludes, the channel partner's customer can choose to remove the breach protection platform or keep it. If the customer chooses the latter option, the MSP or integrator would act as a reseller, Cynet said.
Opaq, meanwhile, said Ingram Micro and the distributor's Cloud Harmonics company will offer resellers, MSPs and MSSPs access to Opaq's security-as-a-service cloud platform.
Other news
EnterpriseDB, a Postgres database provider, launched an expanded partner program. The new program, dubbed GlobalConnect, offers pricing incentives, an updated partner portal and a news feed customized by region. The company has also added partner account executives in each of its worldwide regions: the U.S., EMEA and Asia/Pacific. EnterpriseDB is recruiting new partners around the world with its initial focus in the U.S. and "core regions in Europe," according to the company.
Dwolla, a financial technology vendor, has formalized an ecosystem of IT service providers. Current partners include Plaid, Sift, Currencycloud, TransferMate and We Write Code.
MSP software vendor Atera hired Tal Dagan as its vice president of product. Dagan joins Atera from Redis Labs, where he served as vice president of product management.
WaaS vendor CloudJumper has appointed Richard Helms as its director of managed workspaces. Helms will lead CloudJumper's managed services division, the company said. Helms previously worked as data center lead at consultancy Attain LLC.
Market Share is a news roundup published every Friday.