Digital transformation service providers Ahead, Data Blue merge
The CEO of Ahead said the merger will expand the companies' reach in the U.S. enterprise market and paves the way for future acquisitions; other channel news from the week.
Digital transformation services providers Ahead and Data Blue will merge and acquire consultancy Sovereign Systems.
The three companies will form a soon-to-be branded organization specializing in enterprise digital infrastructure and cloud computing. The merger extends the companies' reaches within the U.S. Chicago-based Ahead will focus on the Midwest and mid-Atlantic markets, with Atlanta-based Data Blue targeting the Southeast and Northeast. Sovereign Systems also operates out of Atlanta. Ahead and Data Blue offer comparable services and product portfolios, yet haven't overlapped in enterprise customers due to their respective geographical footprints. Bridging their regional coverage was a chief drive behind the merger.
"From a market standpoint … [Ahead and Data Blue] 100% are competitors, but because we aren't in the same geographies, we never really competed. We play the same game; we just haven't played each other," Ahead CEO Daniel Adamany said. Adamany founded Ahead in 2007.
Adamany will serve as CEO of the combined company. Data Blue's CEO, Stephen Ayoub, will assume the role of president and chief revenue officer. The transaction is expected to close within 60 days.
Common bonds
Adamany said Ahead and Data Blue were natural fits for the merger. Both organizations have roots in selling data center technology and evolved into digital transformation service providers. Focus areas include enterprise service management, monitoring and analytics, DevOps and cybersecurity. A difference between their practices is that Ahead has scaled its services business beyond where Data Blue's is today, Adamany noted. With the merger, the combined companies will look to expand services into Data Blue's customer base.
The companies have other shared traits. Both have developed cloud businesses on AWS and Microsoft Azure platforms and have deep reseller partnerships with Dell Technologies and Cisco. Adamany said Data Blue is "doing some really interesting things around product within Cisco and infrastructure stack builds that [Ahead doesn't] do. So we can bring some of those approaches and technology to Ahead's client base."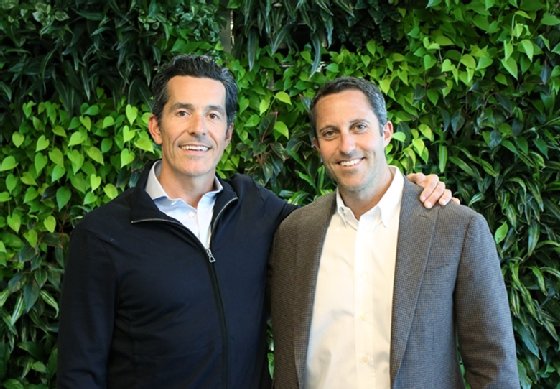 Ahead and Data Blue also overlap and complement one another in vertical market expertise. The combined organization will target a range of industries, concentrating on healthcare, insurance and financial services. Adamany said healthcare clients represent on average about 40% of Ahead's business. While Data Blue has a sizeable healthcare presence within its regions, the firm does "significantly more" business with financial services organizations, he noted.
Sovereign Systems, meanwhile, offers skills in cloud, VMware and ServiceNow -- all of which will be added to Data Blue's operations. Sovereign "will be a great tuck-in within our services that overlaps within Data Blue's geography," Adamany said. He added that Ahead may tap into Sovereign's expertise to support some of its accounts and improve offerings, but the primary goal is use the consultancy to get more "feet on the ground in Data Blue's territory."
Prior to the merger plans, Ahead and Data Blue had been linked by private equity investment firm Court Square Capital Partners. Court Square acquired Ahead in 2015 and, earlier this year, bought Data Blue.
"Steven [Ayoub] and I have been in conversations since Court Square [added Data Blue to its] portfolio. That is when we started talking about integrating the companies, so these conversations have been going on for a while," Adamany said. He said the two companies began "the formal integration effort with management teams about a month ago."
More M&A deals 'ahead'
The combined digital transformation service provider will have its headquarters in Chicago and continue investing in Data Blue's Atlanta and Nashville offices. Adamany said the organization expects to unveil a brand name at the start of 2020. Until then, the three companies will operate under their individual brand identities.
"Our goal is to be … from an organization standpoint, fully integrated by the end of the year," Adamany said.
I think this will be the of several more [M&As].

Dan AdamanyCEO, Ahead
Adamany said he sees the Ahead-Digital Blue-Sovereign System M&A as the of several to come. "If you look at our individual histories … there has been very little M&A with any of [Ahead and Data Blue's businesses]. We have done little tuck-ins. But this [merger] is pretty profound in comparison. … And I think this will be the of several more [M&As]," he said.
He suggested acquisitions would seek to fill gaps in the organization's Midwest and eastern coverage. The company is also interested in expanding westward.
"This is … the start of a several-year strategy [to] further expand within the geographies we are in, but then also start moving west, where we have little to no presence today," Adamany said.
Other news
BigID, a data privacy automation vendor, signed a global reseller agreement with SAP. The agreement lets SAP offer BigID's data discovery and privacy application as solution extensions, the company said.
Consulting firm West Monroe Partners said it will acquire GoKart Labs, a digital product studio based in Minneapolis. The acquisition follows West Monroe Partners' purchase of Waterstone Management Group, a Chicago-based advisory group for private equity firms, in April.
Cybersecurity vendor BullGuard launched a cloud-based endpoint security service for small businesses. The service, BullGuard Small Office Security, will be offered exclusively through channel partners, according to the company.
Digital business solution provider Anexinet has teamed up with customer analytics platform vendor Stratifyd. Under the partnership, Anexinet will offer implementation services for Stratifyd's Data Analytics Platform, as well as a Customer Experience Analytics Kickstart program. The program aims to help clients bolster their customer experience strategies, Anexinet said.
SonicWall said that United Arab Emirates-based services firm Etisalat Digital is bundling its network security products in an SMB-targeted offering. Etisalat Digital's Business QuickStart package includes SonicWall's next-generation firewall and Comprehensive Gateway Security Suite.
Nectar Services Corp., a unified communications software vendor, added 17 channel firms to its partner program in the last four months. The company's partner roster now includes Avaya and SKC Communications.
Security vendor Cybereason named Joe O'Donnell as its vice president of Americas channel. O'Donnell joins the Cybereason from Palo Alto Networks, where he served as senior director of cybersecurity sales. Cybereason in August raised $200 million in funding, which it said would be used in part to expand its partner program.
Market Share is a news roundup published every Friday.