Install VMware Workstation 9 without price or performance pain points
VMware Workstation 9 came out right on the heels of Workstation 8. Here's how to install Workstation 9 so VMs move seamlessly over from Workstation 8.
As the mercury starts dropping and the year draws to a close, VMware is releasing new products, including Workstation 9. This was a pretty fast turnaround cycle -- Workstation 8 has only been out for about a year. But Workstation 9's host of new features could motivate you to do an equally fast upgrade.
Before you buy the upgrade, make sure your system meets VMware Workstation 9 installation and operation requirements:
64-bit x86 CPU, 1.3 GHz or faster.
At least 2 gigabyte (GB) of memory, although 4 GB is recommended. Memory is consumed by the host operating system (OS), the application, and all the guest virtual machines (VMs) running simultaneously. Consider 4 GB RAM a practical minimum.
16-bit or 32-bit display adapter.
1.2 GB free space for installation, plus at least 1 GB free space for installing each guest VM.
Host OS (32 and 64 bit). Accepted OSes include Windows XP SP2, Windows Vista, Windows 7, Windows 8, Windows Server 2003 Standard, Windows Server 2008, Windows Server 2012, Ubuntu 8.04 and above, Red Hat Enterprise 4.5 and above, CentOS 5.0 and above, Oracle Linux 5.0 and above, openSUSE 10.2 and above and SUSE Linux 10 and above.
Become a VMware Workstation pro
Use Workstation to manage virtual networks
Turn Workstation into an admin console
Package applications for VDI on Workstation
If you have Workstation 7.x or 8.x for Linux or Windows, you can opt for the Workstation 9 upgrade ($119) rather than the new installation package ($249). Here is where I have an advantage -- pun intended -- from my VMUG Advantage membership. Using the VMUG promo code took my upgrade price down to around $84, a cost savings of $35, or about a week of fancy coffee drinks.
Purchase the software and apply any Promo Code you have for discounts. This will entitle you to a license key, which you can see on your receipt page or view at my.vmware.com.
To complete your VMware Workstation 9 download, log onto the My VMware page, click to Products, then to Downloads. Take note of the MD5 and SHA1SUM values to verify the integrity of your downloaded file.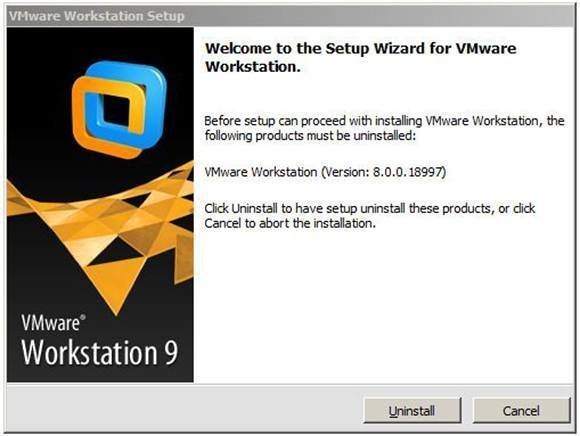 Figure 1. This is where you'll start the VMware Workstation 9 Setup Wizard.
The current build is listed as 426 MB, which took just over 6 minutes to download on my 12127 Kbps Internet connection.
Now grab a fancy coffee drink, make yourself comfortable and install VMware Workstation 9.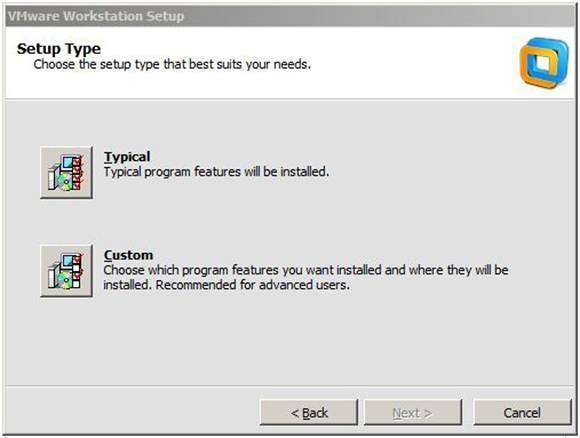 Figure 2. You can select a custom or typical VMware Workstation setup.
1. Initiate the installer and you will see a Setup Wizard screen (Figure 1), on which you will select Uninstall to remove the older version of VMware Workstation. This upgrade does not force a reboot after the uninstall; previous upgrades required a full reboot of the OS.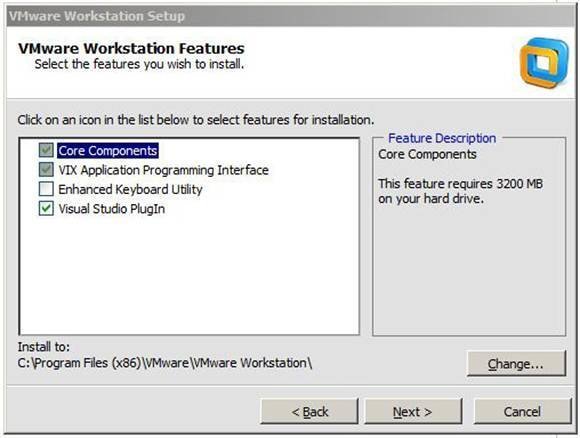 Figure 3. Decide which VMware Workstation features you need by their descriptions on the right.
2. Choose your Setup Type, either Typical or Custom (Figure 2). While both options work, I chose Custom, as it gives you more control and options during the process.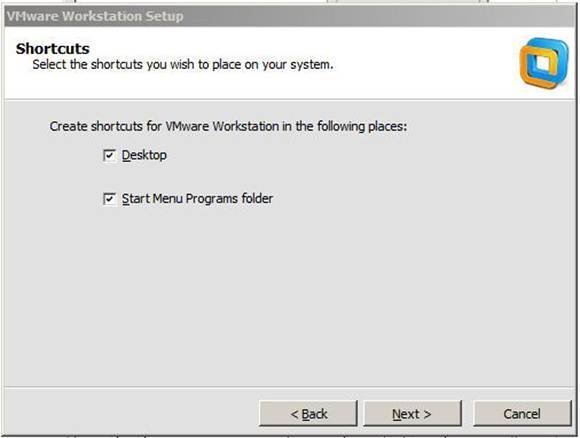 Figure 4. These are the optional shortcuts to Workstation 9.
3. Under the custom setup, you have four installation options (Figure 3.) Core Components and VIX Application Programming Interface are required as part of the base install. Enhanced Keyboard Utility and Visual Studio Plugin are optional. The feature description panel can you help you decide if they are right for you. Each option will display the amount of disk space it requires. If you want to change the installation path, this is the place to do it.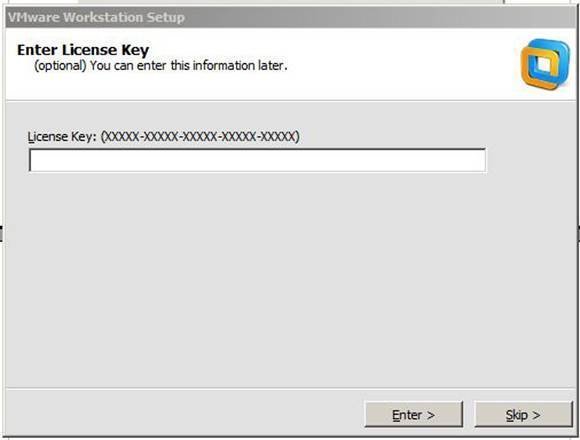 Figure 5. This screen allows you to input your license key for Workstation.
4. Take your pick on shortcuts (Figure 4), then select Next, and then Continue to start installing the packages.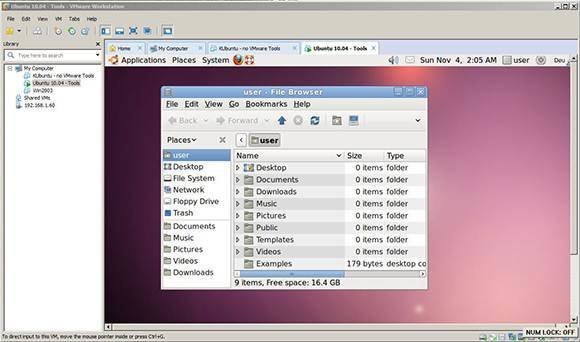 Figure 6. You can now start to explore VMware Workstation 9.
5. Once the packages have installed, input your license key (Figure 5) or leave this field blank and add your license key in later. I'm going to input my key now, and no, I'm not going to show it to you.
That's it, you're done! Now that you have installed VMware Workstation 9, you'll notice the interface looks different (Figure 6).
After completing the upgrade, I had absolutely no issues starting up VMs that had been built in Workstation 8, which is really what you hope for with any upgrade.
Dig Deeper on VMware desktop software and virtualization