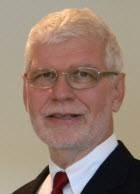 Stephen Campbell
President and IT Consultant,
Steve Campbell performs IT consulting services in the telepresence, video conferencing and network services infrastructure areas. He has over 21 years of IT experience with Beckman Coulter Inc. As Director of Network Services for a 10,000 employee global enterprise, he was responsible for managing the global LAN/WAN, telephony, video, email, SharePoint and document management services.
Prior to working in IT, Steve held various positions within the engineering department of Coulter Electronics Inc., and became a co-inventor on two US patents for blood analyzer electronic circuits. He previously worked as a Field Applications Engineering Manager for semiconductor-maker Advanced Micro Devices (AMD); worked as a manufacturer's sales representative for Conley & Associates in Central Florida; and was an Electronics Design Engineer with Lockheed Aircraft Corporation in Atlanta, Ga. He holds Bachelor Electrical Engineering and Masters of Science Electrical Engineering degrees from Georgia Tech in Atlanta.