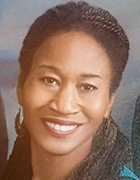 Nadine L. Manjaro
CEO -
Beyond Machine to Machine Communications LLC -
Nadine Manjaro is currently working as a consultant for her own company, Beyond Machine to Machine Communications LLC, where she provides internet of things business development and guidance on the IoT market to clients.
In addition, Ms. Manjaro developed an internet of things training program for high school students and started delivering this training in late 2016. Nadine also provides IoT training to enterprise customers looking to educate their staff about IoT. She is also an Advisory Board Member for the IoT6 Exchange.
Prior to starting her own consulting practice, Ms. Manjaro was director of IoT programs for Tech Mahindra. In this role, she was responsible for IoT pre-sales, solutions and North America ecosystem partner development. Prior to this role, Ms. Manjaro was a consultant with Verizon specializing in M2M, IoT, cloud and security-based products as well as mobile payments solutions. She is skilled in strategy as well as well go-to-market and product development. Prior to joining Verizon Wireless as a consultant, Ms. Manjaro worked as a senior marketing manager for Huawei's Radio Access Networking (RAN) products. In this role, she developed LTE-based solutions, IMS applications for LTE/CDMA/WiMAX/UMTS and Cable MSO networks. In this role Ms. Manjaro also contributed a chapter on Machine Type Communications to 4G Americas white paper on the coexistence of GSM, HSPA and LTE. Ms. Manjaro also provided LTE training to Huawei's channel partners and potential customers.