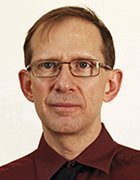 Philip Attfield
CEO -
Sequitur Labs Inc. -
Philip Attfield is the CEO of Sequitur Labs Inc. He brings a strong background in computing, networking, security and systems modeling. He has more than 20 years of industry experience in large enterprises and small entrepreneurial firms.
Starting his career at Nortel, Phil was a member of its scientific staff and developed software tools and in-house products for modeling, synthesis and verification of telecom and network equipment hardware.
Later, Phil founded Signal 9 Solutions, a firm that pioneered PC/desktop firewalls and created the Conseal brand of security products. Phil served as CEO until the company was acquired by McAfee® during the rapid broadband expansion phase of the internet. Phil then joined the Phantom Works/R&D division of The Boeing Company where he led the team responsible for the development of a large-scale security policy and management framework.
Other notable roles
His computer and network engineering experience has qualified Phil for a number of high profile roles in the field of digital forensics. He served as expert witness for the Department of Justice in the prosecution of United States v. Gorshkov, an international cybercrime case that serves as a bellwether case for subsequent prosecution of cybercrimes. Phil is a frequent keynote speaker at international security conferences and facilitated workshops and discussions for the G8 Crime in Cyberspace events in Germany and Japan.
Philip Attfield's Most Recent Content