News
Stay informed about the latest enterprise technology news and product updates.
Choose a side: Protecting consumer privacy or corporate assets
Apple has chosen a side when it comes to consumer privacy.
With the new iOS 8 now encrypting data stored on iPhones, Apple has signaled it's on the side of consumer privacy. The decision makes sense for Apple, as it moves from being a device company to big time collector of consumer data with its Apple Pay and HealthKit products.
As these and other wearable products take hold in the consumer market, they will make their way into the enterprise and up the ante on the CIO's challenge: protecting corporate assets and protecting employee privacy.
Given the recent celebrity selfie leak, I'm not sure how much work Apple has in store before it can bank on consumer trust. But CIOs, it seems, are facing an uphill battle. As Associate Site Editor Fran Sales reports in her Searchlight column this week, the results of a survey by MobileIron, a mobile solutions provider, show that there is a trust gap between the employer and employees; and it is by no means small.
Some advice? Ojas Rege, vice president of strategy at MobileIron, suggests revising privacy policies and communication, and to simply assume that every mobile device, whether corporate-liable or employee-owned, is used for both personal and corporate reasons.
In other news this week, Home Depot's lack of security oversight may have facilitated the hack that happened earlier this month, IBM is launching a cognitive tool using Watson supercomputer, Jolt is looking to launch a clip-on wearable fitness monitoring tool and more in this week's Searchlight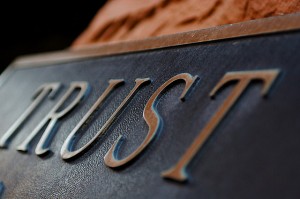 .