Getty Images/iStockphoto
Brands opt for headless e-commerce vs. traditional commerce
For large enterprises, headless commerce breaks down websites into user-friendly modules marketers can update. SMBs can also use it, paired with WordPress and other simple tools.
Headless e-commerce used to be the province of developers bankrolled by large enterprises. That's no longer the case, as upstart brands have co-opted the online selling model to create unique digital experiences that stand out.
With their bundles of APIs, headless commerce platforms including Acquia Digital Commerce, Adobe Magento, SAP Spartacus and Salesforce Commerce Cloud take some developer overhead out of headless commerce setups for large enterprises. Projects can get pretty complicated, pretty fast for big retail operations as they break down linear e-commerce processes into microservices -- especially for established product lines that offer many subtle variants of the same product.
But headless e-commerce has become attainable to the biggest SMB companies, and even startups looking to stand out on the web with platforms including BigCommerce and Shopify support it.
These SMB-friendly e-commerce platforms break down their traditional templated online retail web pages into smaller blocks that can be repurposed for other channels, such as mobile apps. Product descriptions or promotional pricing can be quickly updated by marketers without relaunching a full page or group of pages.
Headless isn't off limits for cereal startup
"The decision to go headless is becoming more common, because it's not just a cookie-cutter product image, description, price and add to cart -- there's way more of a story to tell," said Kevin Green, a developer and technical consultant who built the headless e-commerce site for OffLimits cereal, a brand launched by cookbook author and entrepreneur Emily Elyse Miller.
Miller wanted a standout site for her Dash and Zombie cereals that feature cutting-edge mascots, so Green's company, Ctrl+Alt+Del, delivered a headless Shopify site that is gamified, 1980s-style, with tickets that earn rewards. It's connected to a simple CMS he built.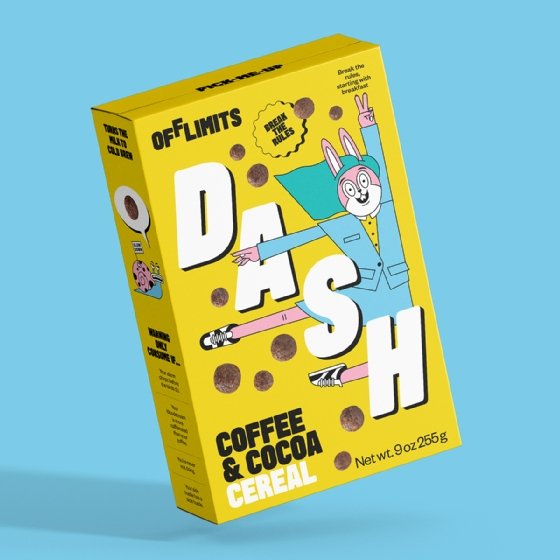 When he discussed going headless with Miller, "it was a pretty short conversation," she said. The whole point of the cereal was to shake up a market overrun with 1950s-vintage, male mascots. Headless e-commerce gave OffLimits the ability to give life to its cereal characters, he said.
"We immediately knew we just wanted to do some weird stuff that was not available, and probably would have taken more time to break templates than to build it from scratch," said Miller.
Headless commerce extends downmarket
Earlier generations of e-commerce software kept content and web storefronts in tight, linear control for browsers. Headless e-commerce decouples the presentation layer of the website or mobile app -- the "head" -- from the content repository, or "body."
This way, headless enables businesses to build stores once, with business rules. APIs enable developers to port the store to new channels -- such as mobile apps and browsers, but also IoT, social media sites, smart speakers and even retail stores -- as they go along and as business needs expand.
Headless e-commerce might seem anathema to this era of low-code and no-code, which empowers line-of-business users the freedom to set up websites and connect them to back-end systems without developer help. Developers still need to be involved with headless e-commerce, even with SMB-friendly platforms such as Shopify or BigCommerce.
Yet when brands can execute content updates through simple CMS tools and use WordPress as a front end for the web presentation layer, headless e-commerce potentially opens up to a much larger swath of users, said Brian Byer, managing director of intelligent experiences at technology services provider Pactera Edge.
For now, his company sees mostly larger enterprises taking on headless e-commerce, as well as brands for whom a singular online presence is a key part of the business plan. But Byer can also see how smaller companies might deploy headless e-commerce to make their stores stand out from the sea of "instantly recognizable" BigCommerce and Shopify stores that are built on templates.
Byer attributes the rise of headless e-commerce to the emergence of Angular, React and Ember JavaScript frameworks, which allow for more frequent updates without changing back-end architecture or infrastructure.
"Everybody wants headless -- and has that term in mind -- when they want to redo their commerce," Byer said. "Whether or not it's a fit really depends on the organization's technology, maturity and, ultimately what their goals might be. Sometimes, the out-of-the-box functionality of a commerce platform is all they need if they're just taking B2B orders from an existing client base."
Some service integrators describe BigCommerce's approach as the future of headless e-commerce, said IDC analyst Jordan Jewell. But for now, the companies buying into this model are enterprise-sized, beginning with the largest of the SMBs on up.
"On average, merchants are spending more to implement headless commerce," Jewell said. He added that simple headless sites can be less expensive to set up and maintain, especially when WordPress is the front end. Costs quickly mount when the scope of the project includes SEO, email marketing, content personalization, product recommendations and mobile sites, which typically are components of the most memorable digital experiences.
Headless model offers product flexibility
Some companies deploy headless e-commerce stores for other reasons. The Good and the Beautiful, which provides Christian home schooling curricula to parents and groups, uses the model because it offers flexibility in content and product choices.
We were able to do things for our customers that we couldn't possibly do with any other setup.

Ashley NielsenChief administrative officer, The Good and the Beautiful
The home schooling company launched in 2015 as an online store hosted on 1ShoppingCart. The Good and the Beautiful switched to a headless BigCommerce site in 2019.
The decision turned out to be prescient: During the 2020 pandemic, the Good and the Beautiful's customer base swelled into the hundreds of thousands, said Ashley Nielsen, the company's chief administrative officer. The company quickly sold out of its warehouse full of books, which in pre-pandemic times would have lasted "a long time." To serve new customers waiting for back-ordered books, the Good and the Beautiful's headless setup enabled it to offer free weeks of online courses.
"Not only did our sales go through the roof, but our customer support was through the roof with new families flooding in, trying to find a better way for their children to learn through the remainder of the year," Nielsen said. "Being headless really helped us in that situation because we were able to do things for our customers that we couldn't possibly do with any other setup."
Crowded BBQ market gets a standout site
Spiceology draws customers from two large internet cultures: foodies and barbecue enthusiasts. The problem is, it's a very noisy market, search-wise, with a lot of competition. Headless e-commerce helped the company stand out.
The chef-owned company mainly served the restaurant market and wholesalers prior to the pandemic, content to be chefs' "secret ingredient" spices and meat rubs. The pandemic changed that, as restrictions shut down restaurants, said Spiceology's senior director of e-commerce, Tyler Botts.
When it came time to launch a direct-to-consumer website last fall, headless was the answer. Spiceology moved its e-commerce operations from a Shopify template-based site to BigCommerce with WordPress as the front end.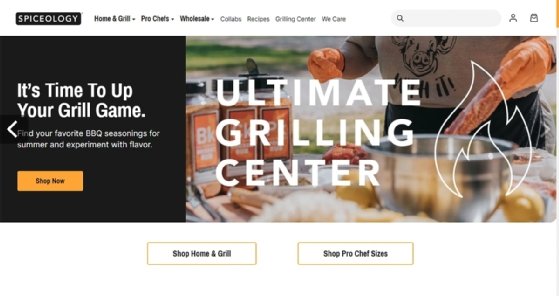 "We felt we were hitting a wall with how much we could customize the experience for the customer," Botts said. "There wasn't much flexibility in how we could manage our products and how we could slice and dice the data."
Spiceology needed a revamped site experience for consumers who required customer support services, including personalized content to guide them through Spiceology's more than 300 choices. Restaurant chefs who made up a majority of customers before the pandemic "knew what they were doing and kind of know what they want," Botts said.
While the headless model did require some developer work, it allowed Spiceology to unload some apps and services that had previously bogged down site performance. It's faster now, and the team was able to launch without losing its SEO.
Outside Spiceology, home cooks rediscovered their kitchens during the pandemic, and between that and a new site, traffic to the company's e-commerce pages continues to grow in 2021, exceeding its 2020 peaks, Botts said.
"We continue to climb and climb, as restaurants open up and chefs place orders," Botts said. "I believe it's related to the fact we have a faster website that works better for people. They're coming in and getting the content they need to see, and they're coming back multiple times."