Petya Petrova - Fotolia
Adobe's Marketo-Magento staff merger reveals midmarket push
Adobe positions itself for the midmarket in the year following the acquisitions of marketing automation platform Marketo and e-commerce platform Magento.
To try to please all customers, Adobe made significant staff changes last month and combined the teams of Marketo and Magento into one organization. Magento is the e-commerce platform Adobe acquired in 2018 for $1.68 billion. Adobe CEO Shantanu Narayen announced the reorganization on Sept. 20 -- the same day former Marketo CEO Steve Lucas left the company.
Narayen said the joint Marketo-Magento operation was part of a plan to push deeper into the midmarket, calling it a tremendous growth opportunity. The cloud platforms themselves would remain separate products, and Narayan continues to oversee the day-to-day operations of the Experience Cloud, an Adobe spokesperson said.
Many large enterprises use the Experience Cloud, including SunTrust Bank and Best Buy. Both were featured in keynotes at the Adobe Summit user conference last March. But for Adobe to head downstream, it needs to take advantage of the good reputations Marketo and Magento have built in the midmarket, Gartner analyst Chris Ross said.
"Marketo and Magento have a strong center of gravity there," Ross said. "That will be interesting to watch."
Adobe pitches martech stack simplicity
Midmarket and large companies face the same problem of integrating disparate cloud tools into marketing workflows. Adobe has made progress in solving that problem in Marketo, said Jaime Punishill, CMO of longtime Marketo customer Lionbridge.
The language translation software vendor is based in Waltham, Mass. and was a Marketo customer before Adobe bought the marketing automation platform. It used Marketo in combination with Salesforce to manage marketing leads and campaigns. After Adobe bought Marketo, Lionbridge started integrating some elements of Adobe Experience Cloud into its marketing workflow.
While Lionbridge plans to keep its sales organization grounded in Salesforce, it wants to streamline marketing efforts in one Adobe stack, rather than continue to support numerous standalone tools for targeting leads, running analytics and executing campaigns.
"In a world where marketing automation has gotten out of control, all of us want to bring it back together," Punishill said.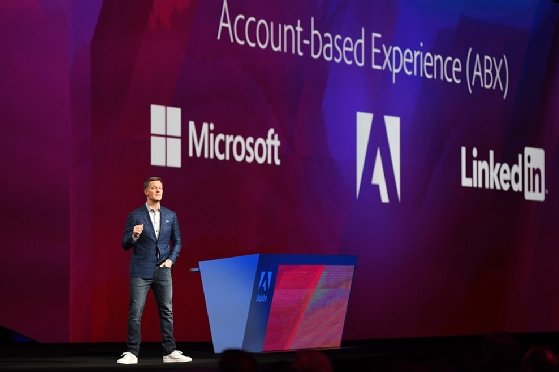 He added that many CMOs, in conjunction with their peers in sales, will consolidate sales and marketing technology stacks around two major vendors, such as a combination of Adobe, Salesforce, or Oracle. Vendor consolidation frees the execs from data and application integrations that delay work on critical sales and marketing initiatives.
Marketo roadmap includes AI
Adobe plans to integrate more AI features into Marketo in 2020, said Brian Glover, director of product marketing. As a standalone product, Marketo will use Adobe Sensei AI for lead targeting and personalization.
Adobe, a longtime Microsoft partner, plans to integrate Marketo more deeply into Microsoft Dynamics 365 CRM. In the future, it also will do more with LinkedIn datasets, Glover said.
Lionbridge's Punishill said he would like to see more apps and prefab integrations to connect Marketo to the more than 7,000 third-party marketing automation tools available today. A single, integrated martech stack may be a goal for many companies, midsize or larger. The reality, however, is that most companies still are using a complicated marketing automation toolbox featuring multiple vendors, especially for social media marketing and analytics.
"I need a core infrastructure that's got the ability to connect to a bunch of specialized stuff that I need, and I don't want to do any work to do that," Punishill said. "Clean APIs, SDKs, app stores, whatever they want to call them."