sp3n - stock.adobe.com
Qualtrics XM adds mobile, AI, information governance
SAP's influence is reflected in some new features Qualtrics revealed in its XM customer and employee experience measurement platform.
Qualtrics XM added AI and information governance tools to its customer and employee experience measurement platform this week and gave its year-old mobile app an infusion of dashboards to put data into the hands of front-line workers on the go.
In some ways, the new features reflect the influence of SAP, which acquired Qualtrics for $8 billion a year ago. The new features, such as mobile dashboarding, likely reflect a step toward making Qualtrics data relevant and available to customer-facing employees who use other SAP applications, in addition to marketing and research teams, Constellation Research principal analyst Nicole France said.
Getting such data into the hands of front-line employees makes the data more likely to be effectively used.
"Simply making these tools more widely available gets people more used to seeing this type of information, and it changes behaviors," France said, adding that new features like mobile dashboards subtly get more people involved in using real-time performance metrics. "It's doing it in almost a subliminal way, rather than trying to make it a quick-change program."
A number of Qualtrics competitors have also slowly added mobile dashboarding so employees can monitor reaction to a product, customer service or employee initiatives. But they're all trying to find the right balance, lest it degrades employee experience or causes knee-jerk reactions to real-time fluctuations in customer response, Forrester Research senior analyst Faith Adams said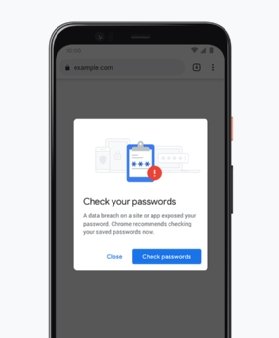 "It can be great -- but it is also one that you need to be really careful with, too," Adams said. "Some firms have noted that when they adopt mobile, it sometimes sets an expectation to employees of all levels that they are 'always on.'"
Both France and Adams noted that the mobile app will help sales teams keep more plugged in to customer sentiment in their territories by getting data to them more quickly.
BMW, an early adopter of the new mobile app, uses it in dealerships to keep salespeople apprised of how individual customers feel about the purchasing process during the sale, and to prevent sales from falling through, according to Kelly Waldher, Qualtrics executive vice president of CoreXM and BrandXM.
AI and information governance tools debut
Qualtrics XM also added Smart Conversations, an AI-assisted tool to automate customer dialog around feedback. Two other AI features comb unstructured data for insights; one graphically visualizes customer sentiment and the other more precisely measures customer sentiment.
Prior to being acquired by SAP, Qualtrics had built its own AI and machine learning tools, Waldher said, and will continue to strategically invest in it. That said, Qualtrics will likely add features based on SAP's Leonardo AI toolbox down the road.
"We have that opportunity to work more closely with SAP engineers to leverage Leonardo," Waldher said. "We're still in the early stages of trying to tap into the broader SAP AI capabilities, but we're excited to have that stack available to us."
Also new to Qualtrics XM is a set of information governance features, which Waldher said will enable customers to better comply with privacy rules in both the U.S. and Europe. Qualtrics users will be able to monitor who is using data, and how within their organizations.
"Chief compliance officers and those within the IT group can make sure that the tools that are being deployed across the organization have advanced security and governance capabilities," Waldher said. "SAP's global strength, their presence in Western Europe and beyond, has strongly reinforced the path [of building compliance tools] we were already on."
The new features are included in most paid Qualtrics plans at no extra charge, with a few of the AI tools requiring different licensing plans to use.