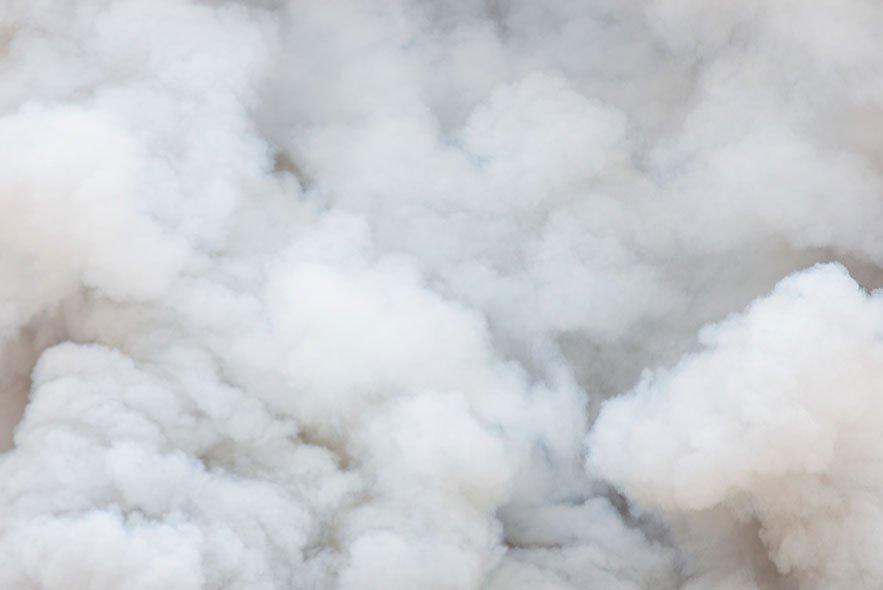 6 Best Customer Experience Management Software in 2020
Customer experience management (CXM) is a process a company uses to track, oversee and organize every interaction between a customer and the organization across every touchpoint throughout the customer journey.
Customer experience management helps a company meet customer expectations, thus boosting customer satisfaction. Typically, the CXM process involves gathering customer feedback, keeping a single source of data on each customer and providing a personalized experience across multiple channels based on that data.
CXM is about listening to customers, analyzing customer sentiment and acting on the insights gleaned from that feedback. This is done with text analytics, software that extracts meaning from written customer feedback (unstructured data) so an organization can take the appropriate action.
What Are CXM Platforms?
CXM platforms offer a set of processes to help companies create and deliver omnichannel experiences and track customer interactions throughout the customer lifecycle.
Using a CXM platform, a company can enjoy sales enablement benefits such as analyzing customer feedback, responding to customer concerns in real time, measuring customer loyalty and aligning the company better to meet its customer experience goals.
A customer experience management platform typically includes a tool to help an organization collect and consolidate customer feedback as well as a tool that allows the company to deliver the right content to the customer based on that feedback. A CXM platform also offers capabilities for customer management, ticket management, products inventory, customer self-service, reports and analytics, and collaboration.
A CXM platform that doesn't include the full set of capabilities will likely integrate with third-party tools, such as A/B testing and personalization tools, web content management systems, product recommendation engines, voice of the customer tools, customer data platforms, data management platforms, customer relationship management systems, usability and UX testing tools.
Comparing Features and Use Cases
Here are some of the best customer experience management software in 2020.
Zendesk
Zendesk is a cloud-based customer support application designed to enable better customer relationships. Zendesk provides customers with an integrated on-demand help desk/customer support portal tool. It aims to improve customer satisfaction and support customers via any channel, including text SMS, web, mobile app, phone, email and social media. With Zendesk, customers can manage tickets and phone calls/interactions.
Zendesk offers products to meet customer needs, including help desk software, live chat and knowledge base management. It provides an uptime guarantee, which means the company will pay if a client's website goes down.
Zendesk, which offers a platform for customer service and engagement, can be used by businesses of any size. Zendesk's features include security, help desk software, a ticketing system, a knowledge base and community forums. However, Zendesk doesn't offer any native asset management features.
Zendesk Talk is a contact center tool built right into its help desk software that offers customer history, automatic ticket creation and call recording, so contact center agents can focus on conversations rather than workflow.
Customers can use Zendesk Sunshine, the company's open platform for customer relationship management (CRM), to design personalized customer experiences and customer applications.
Medallia
Medallia offers a cloud-based platform for customer experience. Its features include data collection, benchmarking, real-time analytics and personalized reporting, customer recovery, artificial intelligence, predictive analytics and data integration.
Medallia delivers insights in real-time, across the business, enabling the voice of the customer to be embedded in daily decisions made by frontline employees as well as the C-suite. Using Medallia, companies can engage with customers in a number of ways, including via email surveys, mobile in-app feedback, SMS and messaging channels, social feedback and reviews, interactive voice response systems, call and chat transcripts and through internet of things (IoT) devices.
Combined with transactional and operational data, companies can understand every touchpoint along every customer journey. Companies can use Medallia to reduce customer churn and increase the number of customers who can resolve their support requests on the organizations' websites to lower the volume of calls to their call centers. Medallia also helps organizations understand why users behave in certain ways so they can make better decisions about how best to serve their customers.
Medallia can be integrated with enterprise resource planning systems so companies can tie their financial data with customer experiences to suggest areas of improvement, such as increasing retention rates, improving acquisition rates, increasing revenue, reducing costs, increasing conversion rates and increasing upsell and cross-sell opportunities.
IBM Tealeaf
IBM Tealeaf is a digital marketing customer experience management platform powered by artificial intelligence. The behavioral analytics platform helps companies manage visitors' reactions, dispute resolutions, browser-level experiences and fraud investigations so they can improve online conversions and customer retention.
The software benefits from integrations with IBM Watson to deliver accurate analytics and business insights. Companies can boost their conversion rates and revenue with the help of IBM Tealeaf's customer data analytics.
Tealeaf runs on an advanced behavioral analytics engine that enables companies to record data from customer visits, including web interactions, from the customer perspective.
Using IBM Tealeaf, organizations can find out how their customers interact with their mobile sites or apps. Companies can monitor large amounts of traffic without affecting the performance of their sites.
IBM Tealeaf's offers a replay ability, that is, a page-by-page, browser-level recording of the actual customer experience, so organizations can quickly diagnose and fix the problems that cause poor online experiences.
Although some companies may find it difficult to use all Tealeaf's various features, the software can help experienced advertising and marketing technology professionals enhance their marketing games.
Clarabridge
Clarabridge is a text analytics and customer experience management application. It offers a centralized hub for the voice of the customer that enables companies to analyze important feedback -- regardless of the amount they receive -- from any channel, including email, surveys, voice recordings, agent notes, chat logs and social media.
It offers a social engagement and analytics platform to drive fast responses and deep insights. Clarabridge can work with structured and unstructured customer data.
The natural language processing engine collects and structures data for enterprise clients that receive large amounts of feedback. In addition, Clarabridge offers advanced sentiment analysis with out-of-the-box templates for a variety of industries so companies can categorize as much of the data as possible and as accurately as possible. This enables easy reporting and allows companies to discover data-driven insights that help them better understand their customers.
Clarabridge includes social listening tools to help organizations gather and analyze customer data from a variety of social media and online review platforms and use the data to improve operational and business metrics and marketing. Clarabridge is best for speech analytics, surveys, social media management, social media analytics, media reporting tools and text analytics.
SAS
The SAS customer experience management platform includes a variety of tools for online marketing, such as intelligent advertising, marketing automation, marketing optimization and a real-time decision manager. The platform also offers features that allow organizations to use customer segmentation by creating and maintaining complete customer profiles and consolidating data into a single view of the customer.
The SAS platform lets digital marketers use big data intelligence to boost conversion rates as well as improve the customer experience. SAS provides advanced web analytics, tracking all customer interactions during the browsing session, such as mouse hovering and searches performed on a company's website. With SAS, marketers can act in real time by suggesting the best offers for customers based on enterprise business logic.
SAS customer insights help companies make better marketing decisions and its marketing automation tool lets organizations conduct automated, repeatable campaigns that they can easily track. SAS Intelligent Decisioning provides organizations with real-time customer interactions that are driven by analytics.
Oracle Maxymiser
Oracle Maxymiser offers advanced website testing and personalization tools aimed at enabling organizations to make data-driven decisions on websites and mobile apps so they can create connected customer experiences.
Oracle Maxymiser offers simple A/B testing and complex multivariate tests that use the same core mechanism as A/B testing, but compare a higher number of variables, revealing more information about how these variables interact with one another. Maxymiser allows organizations to run A/B and multivariate tests for websites, mobile sites and social media. The software was built to test multiple aspects of any given site and run several different tests at the same time.
The software lets companies create different variations of their webpages and test them on their website visitors to determine which result in the highest conversion rates. Maxymiser also lets companies determine which customers they want to send to each test, enabling a more personalized experience for their website visitors.
Maxymiser lets companies personalize the customer experience even more with predictive analytics. Oracle Maxymiser captures different kinds of data (for example, CRM, industry specific, behavioral) about every visitor to a company's website to create customer profiles. This allows the organization to accurately predict the best experience for every customer, as well as display offers specifically tailored to each customer.
In addition, Oracle Maxymiser's open platform and open and customizable APIs let marketers connect data across the platforms they most prefer.