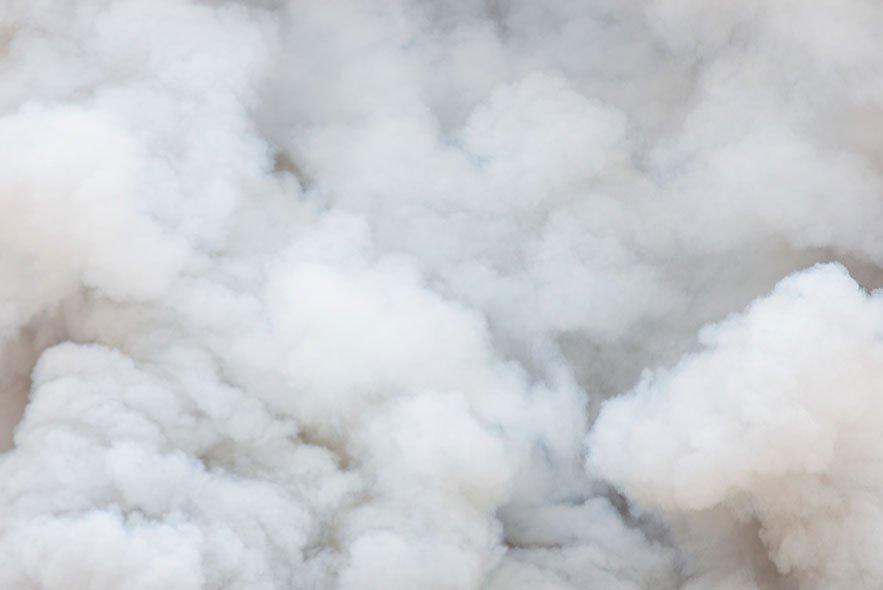 10 Best Customer Experience Management Software in 2023
Customer experience management is a set of processes and associated technologies a company uses to track, oversee and organize every interaction between a customer and the organization across every touchpoint throughout the customer journey.
Customer experience management (CXM) helps a company meet customer expectations, thus increasing customer satisfaction. Typically, the CXM process involves gathering customer feedback, keeping a single repository of data on each customer and providing a personalized experience across multiple channels based on that data.
What Are CXM Platforms?
CXM is about listening to customers, analyzing customer sentiment and acting on the insights gleaned from that feedback. Organizations do this by extracting and analyzing data from various customer journey touchpoints. Then, an organization can take action to increase sales and improve customer loyalty.
CXM platforms work to break down customer information silos and instead offer a unified set of processes and actions to help companies create and deliver omnichannel experiences and track customer interactions throughout the customer lifecycle.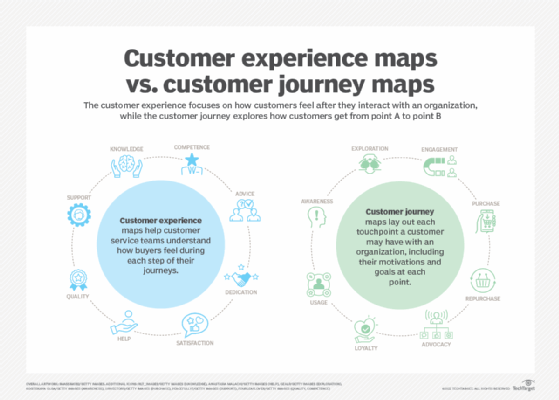 Key CXM Platform Features To Look For
Using a CXM platform, a company can enjoy sales enablement benefits such as the following:
Analyzing customer feedback.
Responding to customer concerns in real time.
Managing product/service lifecycle flow.
Measuring customer loyalty.
Auditing and assessing the success or failure of sales efforts.
Handling and documenting customer incidents.
Aligning the company better to meet its customer experience.
A customer experience management platform typically includes a tool to help an organization collect and consolidate customer feedback, and a process that enables the company to offer the right product or service messaging to the customer based on that feedback. A CXM platform also offers capabilities for customer management, ticket management, product inventory, customer self-service, reports and analytics, and collaboration.
Top 10 CXM Platforms
Because no two businesses have the same goals or technology infrastructure, no single CXM platform is right for everyone. Looking at the market, we've identified 10 of the top customer experience software platforms in 2023 numbered and listed in alphabetical order.
1. Acoustic Tealeaf
Tealeaf is a customer experience management platform from Acoustic powered by AI. The behavioral analytics platform helps companies manage visitors' sales lifecycles and facilitate customer issue resolutions to improve customer retention. The software benefits from AI integrations to record and deliver accurate analytics and business insights without requiring complex and time-consuming manual processes.
Using Tealeaf, organizations have a single platform to display how their customers interact with their mobile sites or apps. This includes the ability to replay online customer interactions where AI can identify areas of a website or app where customers got confused or encountered coding bugs.
Pricing for Tealeaf is not readily available online.
CXM is about listening to customers, analyzing customer sentiment and acting on the insights gleaned from that feedback.
2. Adobe
Adobe's Experience Cloud suite of tools helps to identify and categorize customers using AI. Information is sourced from several customer qualitative and quantitative data factors, including the following:
Customer identity information.
Engagement numbers and sources.
A potential customer's behavior when introduced or educated on a product or service.
Feedback and review information.
From here, Adobe technologies can tailor customer experiences that can garner more interest in a product or service and build long-term brand loyalty. Organizations can also use the collected data within Experience Cloud to monitor the lifecycle of customer journeys and analyze sales success or failure rates at either a micro or macro level.
Pricing for Adobe Experience Cloud breaks down by product within the suite, usage and organizational needs.
3. HubSpot
HubSpot offers several digital sales, marketing and customer services tools that help businesses foster healthy relationships with their clients. The company's CXM component -- Operations Hub -- works to collect, organize and analyze customer satisfaction data; find customer journey pressure points; and identify what makes a customer loyal and willing to promote a product or service.
The tool can map customer experiences over time by helping to do the following:
Develop feedback processes and channels.
Organize collected data
Automate data analysis.
Develop actionable items that help improve customer opinion regarding a product or service.
Pricing for HubSpot's Operations Hub breaks down into for tiers: Free; Starter, starting at $45 per month; Professional, starting at $720 per month; and Enterprise, starting at $2,000 per month.
4. Medallia
Medallia offers a cloud-based platform for customer experience with features that include data collection, benchmarking, real-time analytics and personalized reporting, customer recovery, AI, predictive analytics and data integration.
Medallia aims to offer real-time insights across the business, enabling frontline employees and the C-suite to account for the voice of the customer in daily decisions. Using Medallia, companies can engage with customers in many ways, including email surveys, mobile in-app feedback, text and messaging channels, social feedback and reviews, interactive voice response systems, call and chat transcripts, and IoT-derived touchpoints.
Companies can use Medallia to reduce customer churn and increase customer self-service resolution opportunities. Medallia also helps organizations understand why users behave in certain ways so they can make better decisions about how best to serve their customers.
Pricing for Medallia is not readily available online.
5. Oracle
Oracle Maxymiser offers advanced website testing, optimization and personalization tools to enable organizations to make data-driven decisions on websites and mobile apps to create connected customer experiences.
Oracle Maxymiser offers simple A/B testing and complex multivariate tests that use the same core mechanism as A/B testing but compare a higher number of variables, revealing more information about how these variables interact. Maxymiser enables organizations to run tests for websites, mobile applications and social media platforms.
The software lets companies create different variations of their websites and test them against site visitors to determine which site variants result in higher conversion rates.
Maxymiser also lets companies personalize the customer experience with built-in predictive analytics functionality. The platform captures different kinds of data -- for example, CRM, industry-specific and behavioral -- about each website visitor to create detailed customer profiles. This enables Maxymiser users to predict the best experience for every customer and display specially tailored offers.
Pricing for Maxymiser is not readily available online.
6. Qualtrics
Qualtrics made news in mid-2021 when it announced its acquisition of Clarabridge and the company's conversational analytics and customer experience management application. Combined with the technologies already possessed within Qualtrics, the platform -- now called Qualtrics XM -- offers a centralized hub that enables businesses to analyze important feedback, regardless of the amount, from any customer touchpoint, including email, surveys, voice recordings, agent notes, chat logs and social media.
The natural language processing engine gained from the Clarabridge acquisition collects and structures data for enterprise clients that receive large amounts of feedback. Integrated within Qualtrics XM, it enables businesses to gain highly granular and automated insights into customer and sales experiences that can become actionable tasks that help the company grow.
Pricing for Qualtrics XM is not readily available online.
7. Salesforce
Relying heavily on its enormously popular cloud-based CRM platform, Salesforce includes many features that enable businesses to build and foster customer relationships. Functions that enable this type of data collection include the following:
Feedback from demonstrating or sampling a product or service.
Customer reviews from websites, social media platforms and other customer touchpoints.
Website navigation tracking.
Sales representative interactions -- in person, web/IM, phone, etc.
The Salesforce platform can then analyze this information through AI and help determine outcomes that improve existing customer experience processes or initiate brand new experience initiatives.
Pricing for Salesforce's CRM has four tiers: Essentials for $25 per user monthly, Professional for $75 per user monthly, Enterprise for $150 per user monthly and Unlimited for $300 per user monthly.
8. SAS
The SAS CXM platform -- called Intelligent Decisioning -- includes a variety of tools for online marketing, such as intelligent advertising, marketing automation, marketing optimization and a real-time decision manager. The platform also offers features that enable organizations to segment customers, as well as create and maintain complete customer profiles and consolidating data into a single view of the customer.
The SAS platform lets digital marketers use AI-backed data analysis to boost conversion rates and improve the customer experience. With SAS, marketers can act in real time and suggest the best offers for customers based on enterprise business logic.
SAS customer insight features can help companies make better marketing decisions. Its marketing automation tool helps organizations conduct automated, repeatable campaigns that can be tracked and tailored to specific groups.
Pricing for Intelligent Decisioning is not readily available online.
9. Zendesk
Zendesk is a cloud-based customer support application largely focused on improving customer relationships. It offers on-demand help desk and customer support portal tool. It aims to improve customer satisfaction and support customers via any channel, including text, web, mobile app, phone, email and social media.
With Zendesk, customers can manage tickets and phone calls and interactions within a single platform that tracks and monitors every customer engagement. Zendesk also offers products to assist customers along their sales journey, including help desk software, live chat and knowledge base management.
Zendesk Talk is a customer contact center tool built into its help desk software that offers benefits such as call history, automatic ticket creation and call recording, so contact center agents can focus on solving customer sales problems rather than workflow.
Finally, users can integrate Zendesk Sunshine, the company's open platform for CRM. This product can design personalized customer experiences and applications that help uniquely tailor sales and marketing messaging to what the prospective customer is seeking.
Pricing for Zendesk's suite breaks down into four tiers: Suite Team for $49 per agent monthly, Suite Growth for $79 per agent monthly, Suite Professional for $99 per agent monthly and Suite Enterprise, which requires a custom quote.
10. Zoho
Zoho's CRM Plus platform offers an all-in-one customer experience platform that monitors and manages customer engagement in real time. This tool offers a single source for all marketing, sales and customer support teams so customers can become engaged and address problems with complete cross-business visibility.
Zoho includes an AI-backed analytics engine that helps analyze customer feedback, touchpoints and interactions and can formulate action items, including best methods of customer contact and predicting which sales and marketing tactics work best for each customer.
Finally, Zoho offers broader analysis tools that help market trends and assist with formulating action items on how to get ahead of the competition when those trends become profitable.
Pricing for Zoho's software falls into four tiers: Standard for $20 per user monthly, Professional for $35 per user monthly, Enterprise for $50 per user monthly and Ultimate for $65 per user monthly.
Editor's note: This article was updated to improve the reader experience and reflect changes in product names and pricing.
Dig Deeper on Marketing and customer experience