Definition
social media metrics
What are social media metrics?
Social media metrics are the various data points that can help a company gauge the impact of social media activity on its revenues. These metrics are used to measure the performance of social media marketing campaigns and to assess how well these campaigns accomplish the company's goals.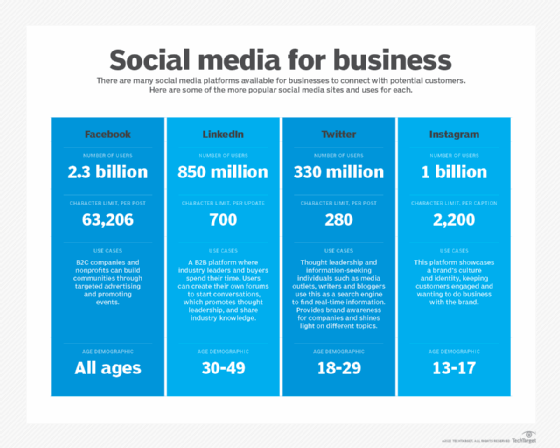 All social media campaigns occur with some goal in mind. The most common goals are the following:
To achieve these objectives, organizations must set SMART goals (specific, measurable, achievable, realistic, time-bound). The M is where social media metrics apply.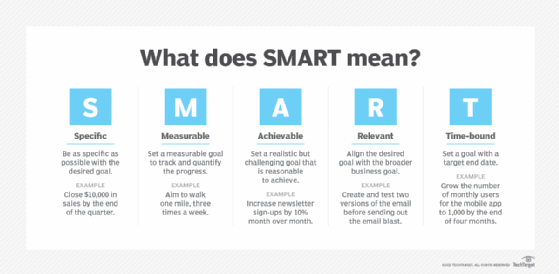 The right set of metrics can help the organization assess social media marketing campaign performance and determine if it can meet its stated goals. Simply put, social media metrics determine the effectiveness of a social media strategy at achieving its goal and adding value to the business. Metrics also provide tangible insights into campaign gaps and where changes may help move results closer to the stated goal(s).
Common social media metrics
Which social media metrics are most useful for measuring campaign performance is debated often. Some marketers prefer to capture traditional user engagement metrics like clickthrough rates, time on page and content shares. Other marketers use content analytics and search-based applications to track whether audience sentiment is positive or negative.
Other widely used social media metrics include the following:
Comments (on the post): the number of users who have commented on a post or ad.
Retweets: how many times a company's tweet is retweeted.
Impressions: the number of people who have seen a piece of social media content (e.g., a post).
Account (@) mentions: the number of organic (unpaid) mentions (an indicator of good brand awareness).
Post impressions: the number of times a post shows up in someone's timeline.
Post reach: the potential unique viewers of a single post.
Post engagement rate: the number of post engagements divided by impressions or reach.
Audience growth rate: the speed at which the number of brand followers grows.
Share of voice: the volume of online discussion occurring around a certain keyword and brand.
Some additional popular social media metrics include bounce rate (the percentage of users who visit a page on a company's website and leave without clicking on any other pages), cost-per-click (the cost to a company every time its ad is clicked), response rate (the percentage of the audience the brand is responding to on social media), response time (the time it takes for a brand to respond to the audience, for example to a comment or question), and conversions (the number of people who made a purchase after visiting a brand's social media channel).
Benefits of social media metrics
Metrics provide a way to assess how close (or how far) the company is from achieving its social media goals. Regardless of which metric marketers measure and track, gathering data from metrics lets them document whether the time and effort spent on social media marketing is well spent. They can show these metrics to senior leadership or other decision-makers to prove a campaign is working.
Social media metrics and their associated reports help reveal the ROI from social media, which can guide decisions on whether to increase, decrease or keep intact specific campaign investments. If the ROI is high, it can positively impact both the social media budget and its future direction, which can then impact the brand's social media visibility and awareness, and the revenues and profits generated from social media.
It's important for brands to identify the right metrics among the many. Brands that focus on the most important metrics are better able to set clear, measurable goals and track progress toward achieving them. In contrast, brands that measure any and all metrics usually fail to understand the big picture of social media performance and ROI.
Measuring social media metrics with social media monitoring software
As more users get on social media, the nature of social conversations, particularly between users (customers) and brands tends to get more dispersed and diverse. As a result, marketers find it challenging to aggregate multiple social conversations and consolidate them to create a single, meaningful and insightful view of campaign performance and progress.
They also struggle to make the data meaningful and digestible to business-line executives and find it hard to deal with newer and more stringent privacy settings on social media websites. These settings create roadblocks that make it more difficult for companies to gather useful social media data.
To get around these challenges, marketers often use social media monitoring software to observe activity on social platforms and gather information about how a brand, product or company-related topic is being perceived by its target audience. These tools provide visual dashboards and reports that simplify many campaign-related tasks, including campaign performance measurements. Advances in data visualization, big data analytics and predictive modeling make it even easier for marketers to turn data into actionable items that enable companies to get more value and ROI out of their social media investments.
See 3 best practices for harnessing social media analytics data and learn why social media is important for e-commerce.
This was last updated in
July 2023
Continue Reading About social media metrics
Dig Deeper on Content collaboration