kreizihorse - Fotolia
OpenText-Salesforce integration gaining momentum
An Australian life insurance company, given an opportunity to start anew with IT, chooses Salesforce as interface to deep OpenText content repository.
Australia is home to many deadly animals, said Sean Potter, senior consultant of group insurance at MLC Australia, and he ought to know. He traffics in life insurance data, helping connect the company's enterprise content with agents, underwriters, adjusters and other employees via a Salesforce-OpenText integration.
Dangerous creatures native to Australia include seven of the world's 10 most venomous snakes, Potter said, as well as crocodiles and sharks, which also inflict human casualties. But the deadliest animal is the wombat, a typically mellow, adorable, furry, herbivore marsupial.
"Basically, it's a block of concrete on legs," Potter said. "It has this really unnerving habit of walking in the middle of country roads. It's a nocturnal beast ... and cars crash into them."
It's actuarial data like this -- as well as particulars on MLC's 1.5 million customers -- for which Potter's team and consultants from Infosys had to find a new home when parent company National Australia Bank's spun them off as an independent company and eventually sold 80% of MLC's life insurance business to Japanese company Nippon Life.
MLC's reboot with OpenText-Salesforce integration
The company started its IT reboot, which comprises 27 new technology platforms, in mid-2017.
For claims data and customer policy data, the IT team chose an OpenText-Salesforce integration built on OpenText Content Suite, on top of which sits OpenText Extended ECM Platform 16.2 middleware. It in turn connects to Salesforce via OpenText Extended ECM for Salesforce, a tool available on the Salesforce AppExchange.
We know it works, and we've got our first customers coming on the platform.

Sean Pottersenior consultant of group insurance, MLC Australia
"Basically the [OpenText] Extended ECM platform is the layer above the content suite that enables it to integrate with your leading applications," said Ihsan Hall, founder of the consultancy Qellus. "So if [those] applications are SAP or Salesforce, you're going to be using Extended ECM platform as your tool set to do those integrations."
This piece of the overall MLC enterprise IT build was in its final six weeks of testing during mid-July, Potter said during a presentation at OpenText Enterprise World in Toronto.
"We know it works, and we've got our first customers coming on the platform," he said.
Picking a mix of tools connecting several enterprise IT layers through to the Salesforce end-user interface part of the OpenText-Salesforce integration was a daunting task, Potter said. The whole project -- starting from scratch for a 5,000-employee company -- "is a massive undertaking for us, and I'd imagine, for any organization," he said.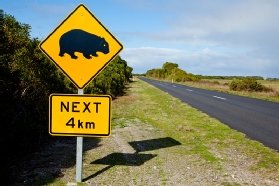 Data management: The biggest challenge
One particularly thorny content management issue was ID provisioning and data access controls, which MLC needed to set up and enforce. One example: Australia has stringent health data privacy regulations that dictate that agents aren't privy to the same information that underwriters and adjusters might be.
The IT group needed to pick tools that were simple, flexible, scalable and also maintained and documented compliance for customers' financial and medical data.
While old, familiar applications were popular choices among employees for the new enterprise IT tech stack, the company also wanted to employ some level of cloud integration, too. So they built a hybrid mix of cloud and on-premises IT tools, with the end goal of enabling customers to file claims quickly with a phone call.
After surveying its options, MLC decided to use an OpenText-Salesforce integration built on bedrock OpenText content management, connecting customer data to the Salesforce front end via OpenText Extended ECM for Salesforce, a connector available on AppExchange.
Separately, MLC automates claims processing via ClaimVantage, another Salesforce AppExchange tool that taps into the customer data set. ClaimVantage was familiar to MLC employees, who had used it before.