itestro - Fotolia
Adobe AI tools coming to Experience Cloud
This year's Adobe Summit, held online, marked the debut of the Adobe Analytics Digital Economy Index, a massively scaled gauge of online purchasing trends. That, and AI tools.
The COVID-19 digital economy is here. Compared with earlier this year, U.S. e-commerce sales grew 25%, and 33% in the U.K. starting in mid-March. Online daily grocery purchases doubled, and fitness equipment purchasing spiked 55%.
These were the initial findings in the inaugural Adobe Analytics Digital Economy Index, released by Adobe CEO Shantanu Narayen at the virtual version of Adobe Summit, the user conference originally scheduled as a live event in Las Vegas this week and canceled due to COVID-19 concern. Data -- and new Adobe AI cloud tools to use it -- dominated the keynotes.
Adobe Analytics unveiled the Digital Economy Index to support its customers' marketing, e-commerce and overall CX programs. The idea behind the index is to take online transactional data from Adobe customers, which amounts to 80 of the top 100 retailers and spans trillions of transactions and compare it against the seasonally adjusted federal consumer price index data that calculates product and energy prices to gauge inflation.
The data set can aid Adobe customers and help consumers not only make informed pricing and buying decisions but also manage businesses as trends emerge. Furthermore, it gives policymakers at-a-glance, updated data to inform their decisions, Adobe said.
"We're clearly living in unprecedented times; COVID-19 is changing everything about life and work as we know it," said Adobe CEO Shantanu Narayen in a prerecorded keynote from his home, adding that Adobe has shored up its infrastructure to assure cloud services uptime as online demand spikes. "Everyone is having to rethink the way they operate, including us at Adobe. ... I'm optimistic that if we work together now, we all emerge from this situation stronger than ever."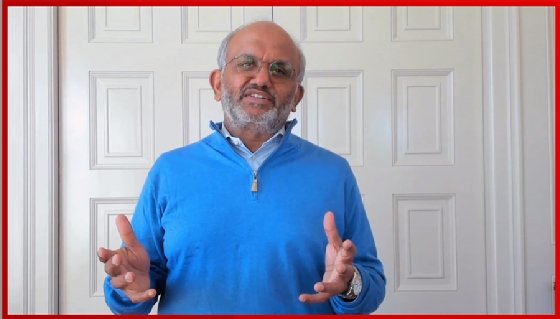 2 AI tools released, 3 to come
The company also released two Adobe AI services and previewed three more for its Experience Cloud. Customer AI and Attribution AI are available now. The former automates customer segmentation; the latter classifies customer conversions according to owned, earned and paid media campaigns to determine which outlets are most effective in driving sales.
Journey AI, Content and Commerce AI, and Leads AI will be available later this year. Journey AI suggests optimal timing to activate marketing campaigns with customers. Content and Commerce AI measures content's effectiveness in driving sales. Leads AI is a lead-scoring tool like the ones from other vendors with which many CRM users will be familiar.
We're clearly living in unprecedented times; COVID-19 is changing everything about life and work as we know it.

Shantanu NarayenCEO, Adobe
Adobe also said that in April, an Adobe AI-powered product recommendations engine will go live on Commerce Cloud, formerly known as Magento.
Over the years, Adobe has taken care to make its Sensei AI services tangible, creating features that customers can actually use right away, as opposed to other vendors that might market their AI as more abstract, said Chris Ross, a Gartner analyst. The new Adobe AI tools fit that mold.
"They've been mindful to avoid vaporware," Ross said. "Oftentimes, some of the big software vendors talk about AI and it's this very ethereal, intangible thing. Adobe has been very pragmatic about it."
Complementing the Adobe AI tools and pricing index data set, Adobe released CXM Playbook, by Anil Chakravarthy, Adobe executive vice president and general manager, who left his post as CEO of data management vendor Informatica last January. CXM Playbook is a tailor-made plan for Adobe customers who cover digital transformation, personalization, content planning, e-commerce, customer journey management and using data and analytics in business decisions.
"Taken together, these six areas of the CXM Playbook will provide you with a comprehensive blueprint to become an experience [driven] business," Chakravarthy said.