Getty Images/iStockphoto
Microsoft adds conversational AI to Dynamics 365
At Ignite, Microsoft Dynamics 365 users get AI-based automation capabilities with emphasis on conversational intelligence for sales and customer service.
Microsoft Dynamics 365 Customer Service and Dynamics 365 Sales users will get new features later this month with an emphasis on conversational intelligence and Teams integrations.
Dynamics 365 Customer Service will be more tightly embedded in Microsoft Teams. Contact center agents will be able to collaborate with co-workers by sharing AI-generated conversation summaries to resolve customer issues faster, and Teams chat will be embedded within Dynamics 365, which enables customer records of sales and service cases to be shared in Teams outside of their department or with supervisors and peers.
Microsoft also previewed Azure Communication Services, a bundle of software workflow APIs that route public switched telephone network or VoIP calls within apps.
All of the above features will also be compatible with Microsoft Digital Contact Center, a contact-center-as-a-service platform released earlier this year.
Microsoft is emphasizing the connection between Teams and customer care with these feature releases, said Dan Miller, founder of Opus Research -- similar to what Cisco does with Webex Contact Center. The most significant of the Dynamics 365 feature releases, in his mind, are automated workflows developed to control call flow and contact center workflows. That is, depending on how well Microsoft implements them.
Extracting [conversational] insights -- and sharing them among agents to shorten the time it takes to resolve customer issues -- has a proven return on investment.

Dan MillerFounder, Opus Research
"Capturing, transcribing and summarizing every conversation between and among customers and agents is proving to be very valuable among both contact center and customer care administrators," Miller said. "Extracting insights -- and sharing them among agents to shorten the time it takes to resolve customer issues -- has a proven return on investment."
Dynamics 365 Sales adds agent assist-like tools
Most contact center workers are familiar with agent assist cloud tools that analyze a live phone or chat conversation -- or an email thread in process -- and then, through AI and machine learning algorithms, suggest content or things to say to solve a customer's problem. That kind of AI, generally called conversational intelligence, is also coming to Dynamics 365 Sales.
Salespeople now can access those features, too, with Viva Sales, which previously analyzed only text-based conversations such as email and chats. Microsoft today added free, unlimited phone conversation recording and analysis for Microsoft Dynamics 365 Sales Enterprise subscribers as well as Viva Sales subscribers, said Emily He, corporate vice president of business applications marketing at Microsoft.
For salespeople engaged in Teams calls, the conversational AI tool will suggest content in real time to either share with the customer or otherwise inform the discussion. Product details and pricing can be among that content, as well as competitive analysis of a company's rival products and talking points that have been successful for other sales reps.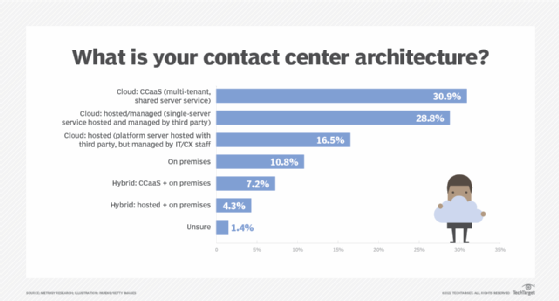 Microsoft joins other large cloud vendors such as Salesforce, HubSpot and Zoom that offer features that analyze sales conversations and give feedback to sales reps to learn best practices -- and, in some cases, help improve the odds of closing a deal in real time. Many other vendors specialize in conversational intelligence, including Mindtickle, Gong and CallMiner.
"We are confident that conversation intelligence will change the way sellers engage with customers, and we want to make it available to as many sellers as possible," Microsoft's He said in a blog post.
Conversational analytics will also show talk-to-listen ratio for sellers and perform sentiment analysis on the speakers, as well as offer comment on the salesperson's conversational tone.
The new conversational AI features were released in conjunction with Microsoft's Ignite user conference.
Don Fluckinger covers enterprise content management, CRM, marketing automation, e-commerce, customer service and enabling technologies for TechTarget.
Dig Deeper on Customer service and contact center