Experts: Website redesign must enhance digital customer experience
Gone are the days of a quick website launch. According to speakers at the Acquia Engage conference, redesigning a website is now a companywide digital customer experience project.
BOSTON -- Updating and designing a new website is not an easy task in today's multiscreen, multiplatform world.
Between growing customer expectations, streaming and other live content, and the potential for multiple dynamic translations, a lot more goes into the digital customer experience than even just a few years ago.
"Today, it's how do we go beyond the broadcast and enhance the linear experience," said Eric Black, CTO of NBC Sports. Black was onstage at the Intercontinental Hotel with Acquia CEO Tom Erickson, kicking off the second day of the Acquia Engage conference.
Black spoke about propping up reliable customer digital experiences for some of the largest broadcast events in the world, including the Super Bowl and the Olympics, and the challenges that coincide with trying to provide interactive experiences for millions of online viewers.
"We had plenty of video problems during [the 2016 Summer Olympics in] Rio that nobody here would know about," Black said when asked about what challenges NBC Sports has faced when trying to maintain this digital experience. He added that fail-safes are needed to keep the customer-facing performance on track and to be able to go back and address the problem later.
And while every company may not need to set up a website that includes live streaming for millions of people across the world, almost all successful modern companies do need an engaging, user-friendly digital customer experience -- something that Planet Fitness is working to address right now.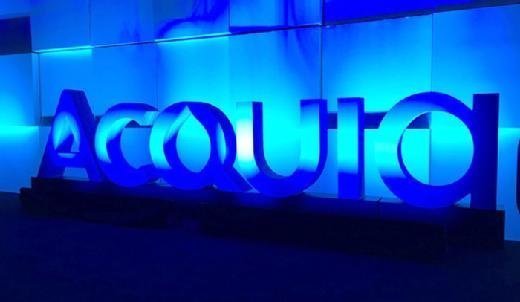 'I hate this website'
With more than 10 million members and 1,400 locations in five countries, Planet Fitness has had success as a gym for the average person, but it would like to bring that customer-experience success to its online platform.
"I hate this website," said Chris Lavoie, vice president of information systems for Planet Fitness, based in Hampton, N.H. Lavoie was referencing Planet Fitness' current site, launched in 2014 -- a relatively static site with no engagement or mobile view and with one main objective: Get people to join.
But today's customers are looking for more than easy access to join a gym or stream a sporting event. They want quality, interaction and personalization.
"We had a very specific focus," Lavoie said, "and being modern was not one of them."
You have the technical side of something, but to really make sure it represents your brand, you want someone from marketing offering input, as well.

Kate Kingdigital marketing manager, Planet Fitness
To upgrade that digital customer experience for its 1,400 members and potential new members, Planet Fitness is redesigning and upgrading its website with the help of Acquia and several other vendors to better provide for its now international customer base.
One way Planet Fitness is ensuring its website meets its brand standards is by having IT and marketing collaborate together on the website's development.
"That was new to me. I've been in companies where it's very siloed, and [the departments] didn't communicate with each other," said Kate King, digital marketing manager at Planet Fitness. "It makes a ton of sense. You have the technical side of something, but to really make sure it represents your brand, you want someone from marketing offering input, as well."
Hitting roadblocks
There are going to be challenges and unforeseen difficulties when designing a site from the bottom up. And while some of them can be masked, like the streaming challenges Black and NBC Sports routinely face, other problems need to be resolved before they can be customer-facing. Planet Fitness had been preparing to show off the newly launched site at Acquia Engage, but some core challenges in standing up the new digital customer experience delayed its launch date -- a comforting occurrence for those in attendance who have most likely experienced similar technological snafus.
"One thing we need to do is preserve the functionality that's critical to our business. If we do nothing else, we need to do those things on the site," King said. "We were getting some bugs in the development of those pieces, and it was a bit of a roadblock."
Another obstacle that is common in international organizations -- especially one with individual franchises -- is making sure the localization is correct and existing and potential customers can read the site. Site translation tools are a necessary plug-in for website development in today's multicultural environment.
Gone are the days of a quick website launch. Between multimedia requirements, consumer interaction, translation requirements and up-to-date content, redesigning a website is now a companywide project.
Just be sure to anticipate some challenges.